Neal, Lassek offer to bury the hatchet... in Medlock's head
Someone sent me this actually retouched photo of last week's Tulsa City Council committee meeting.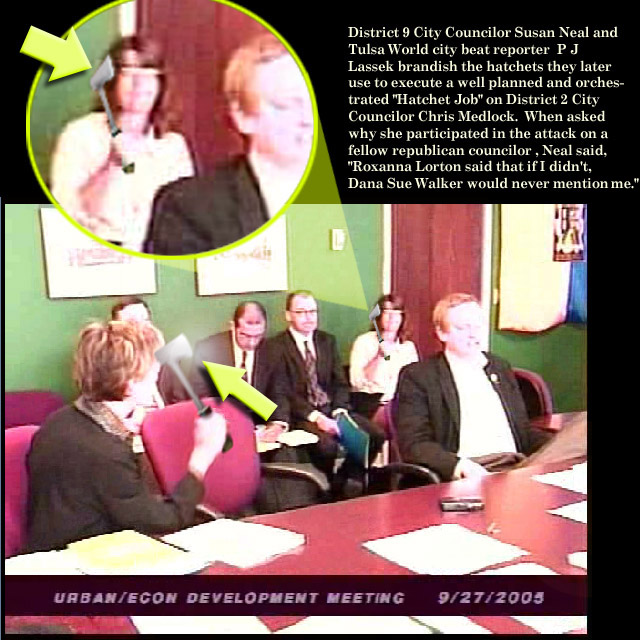 The hatchets weren't really there, except in a metaphorical sense.
At that meeting, Councilor Susan Neal attacked (verbally) Councilor Chris Medlock for wanting to subpoena Great Plains Airlines' original bank records. Her personal cheerleader, Tulsa Whirled reporter P. J. Lassek, is sitting behind Medlock and to the left. Medlock's offense? He wants a full accounting of the tens of millions of dollars in taxpayer funds that went to Great Plains.
Our Tulsa World has a larger, easier-to-view video of Neal's attack and P. J.'s pom-pom shaking for your viewing pleasure.