Put me in coach, I'm ready to play
This is one of the best photos yet of our nine-year-old, taken as his official baseball photo. (I cropped it to just his head for the website.) Kevin Bender, a dad at our school, took the team and individual photos this year.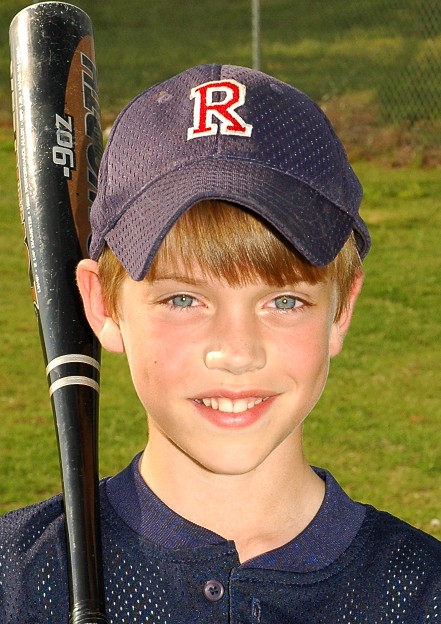 Good looking kid, isn't he?