Fly it proudly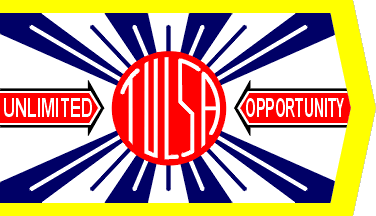 According to the Flags of the World website, this was the City of Tulsa's flag from 1923-1941. (Can you guess why it might have changed in 1941?)
While there's a dated quality to the flag, the same can be said for our current seal and flag, which are very, very '70s. I rather like the boosterism and optimism in this one. It has the added advantage of being contemporaneous with our city's best architecture, while the current flag is closest in time to our ungracefully aging City Hall.
Perhaps we could revise this flag with a new slogan. Here's one idea: replace "Unlimited Opportunity" with "Straight Ahead" in honor of the song written by Jimmy Hall, fiddler and vocalist with Leon McAuliffe's band. ("Take Me Back to Tulsa" is a great song, but I think this is a better candidate for official city song.)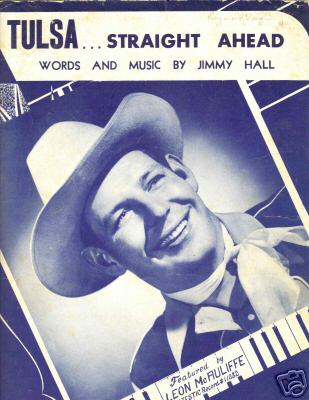 0 TrackBacks
Listed below are links to blogs that reference this entry: Fly it proudly.
TrackBack URL for this entry: http://www.batesline.com/cgi-bin/mt/mt-tb.cgi/2678