At Oklahoma's birthplace on Oklahoma's 100th birthday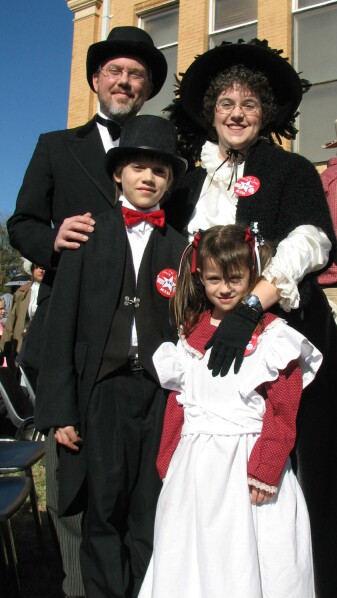 It couldn't have been a more beautiful day for a celebration. We were in Guthrie for the Centennial celebration of Oklahoma's Statehood Day. Here we are after witnessing (and participating in) the reenactment of Gov. Haskell's swearing in on the steps of the Carnegie Library.
More words and photos later this weekend.