Taylor's withdrawal: Is it a trap?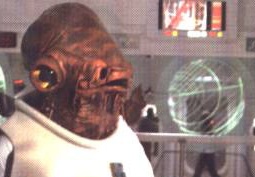 I haven't been watching much TV lately, but I'm told that Mayor Kathy Taylor's valedictory ads, trumpeting her record as mayor, have already begun to run on local stations.
I spoke to someone this morning who has some direct, recent experience with advertising on local TV. He says there's no way you could decide on a Thursday not to run for re-election and the next day start running TV ads. It takes at least two weeks to line up air time. It also takes time -- days, not hours -- to write, shoot, and produce a minute-long commercial that is as well-done as Taylor's "I'm not running" ad. This suggests that the decision not to run was made at least two weeks ago.
His speculation is that the ads are intended to create a groundswell of support for her to reverse course and run for re-election. Taylor is benefiting from news stories reviewing her term of office as if she's already gone. Her fans on local message boards are shouting down any criticism of her performance. For the next month, she can pose as someone above the fray of politics, as her potential successors jockey for funding and support. Then she can file at the last minute for re-election, reluctantly submitting to a draft.
What's the benefit of such a scenario? Here's one possibility: Before Taylor announced her withdrawal, the question among Republicans was who would "draw the short straw," "take one for the team," and run an almost certainly futile campaign against someone able to spend a million dollars on her own re-election. You can't run for mayor and run at the same time for re-election as councilor, so it would be hard to convince more than one councilor to abandon easy re-election for a doomed effort.
But if she's out of the picture, it suddenly becomes conceivable that you could raise the funds for a successful race for an open seat. Two, maybe three Republican councilors throw their hats in the ring, thinking the odds are worth the risk. In this scenario, Taylor lines up her allies to run for those now-open council seats, then jumps back into the mayor's race at the last minute, after the councilors have already filed to run for mayor, too late to back out and run for re-election. Taylor gets back in for another term with a more compliant council that won't challenge her decisions.
Even if Taylor doesn't re-enter the race, it's almost certain that there is an anointed successor waiting in the wings, possibly someone capable of self-funding to the same degree as Taylor. This scenario could still serve as a trap, luring councilors away from seeking re-election to safe seats, putting together last minute citywide campaign teams, and finding themselves up against an experienced campaign organization ready to do battle.
In 2002, when J. C. Watts announced at the last minute that he wouldn't run for re-election to Congress, only one potential replacement wasn't caught flat-footed: His longtime political adviser Tom Cole, who went on to win the seat. Cole drew some primary opposition from Marc Nuttle, and with several months to raise money Nuttle, with his connections to national conservative organizations, could have been a formidable candidate. Instead, Nuttle had only six weeks from Watts' announcement to election day in which to decide to run, organize a campaign, raise money, and meet voters. On primary night, Cole had 60% to Nuttle's 33%.
The scenario presented by my friend was intriguing, but I'm still inclined to believe that Taylor is setting herself up to run against Congressman John Sullivan next year. It would look crass if she said anything now, while he's still in rehab, but if she waited until he returns -- beginning of July at the earliest -- it wouldn't leave much time before the city filing period for someone else to get ready to run. The "I'm rising above politics to take care of the city" approach would get her out of the mayor's race, make room for someone else to get in, without seeming insensitive.
You may wonder why I'm not taking her at face value. She can very easily run the city and run for mayor at the same time. It's not like a statewide race where you have to travel incessantly to campaign. And it's not as though she has to knock doors, call voters, and lick envelopes herself. As mayor, campaigning or not, she'll be out in the community. She could do her job and then pay her PR people and campaign advisers to spin her record and get her message to the voters. There's something else going on here, and the decision to run slickly-produced campaign ads after officially "ending" her campaign only solidifies that suspicion.
UPDATE: Rusty at the OKDemocrat forum notes media interest in the story.
0 TrackBacks
Listed below are links to blogs that reference this entry: Taylor's withdrawal: Is it a trap?.
TrackBack URL for this entry: http://www.batesline.com/cgi-bin/mt/mt-tb.cgi/5060