Jacob Fred Jazz Odyssey comes home -- one night only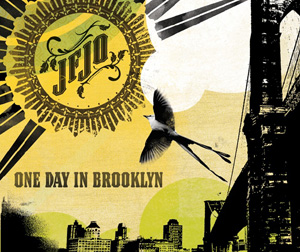 Jacob Fred Jazz Odyssey is returning home to Tulsa for one night this Friday, September 25, on a coast-to-coast tour promoting their new EP, One Night in Brooklyn. The show starts at 9 pm at The Marquee on Main and Cameron in Tulsa's Bob Wills Arts District (look for Bob in an Indian headdress on the front door).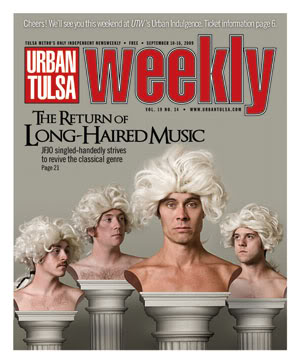 The band's music draws on a wide range of influences, including classical music. (In fact, they're prepping to present a jazz adaptation of Beethoven's 3rd (Eroica) and 6th (Pastoral) Symphonies at the 2010 OK Mozart festival.) You can read all about the band and its history in this UTW cover story profile by Erin Fore.
I'd encourage you to head over to the Jacob Fred Jazz Odyssey website and listen to the sampler on the home page. I especially enjoyed "The Black and Crazy Blues," which prominently features lap steel guitar.
Speaking of which, I was amused by a quote from a Kansas City Star review:
On 'One Day in Brooklyn...you'll hear how creative and adventurous Tulsans, lap steel and all, are redirecting the future of jazz.
Imagine that: Playing jazz on a lap steel guitar, and on North Main Street in Tulsa no less. Who'd have thought?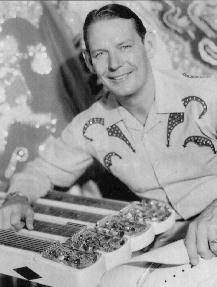 I've only recently been introduced to the music of JFJO. I like it (especially the prominent and effective use of steel guitar) and I think you will too. Come out and hear for yourself this Friday night. Tickets are $10 in advance at Dwelling Spaces, Starship, and Shades of Brown; $15 at the door.
MORE: From a review of JFJO's Los Angeles performance with songstress Annie Ellicott:
Jacob Fred Jazz Odyssey originated in Oklahoma, which is not as improbable as it might seem given the state's paternity of Bob Wills, Jay McShann and Leon Russell -- genre mixers all....

Funny, I never thought of JFJO as a chops band till now, but that's because their records succeed in sounding casual while they pull together some quite amazing combinations. Live, Haas shows why he was originally regarded as a teen prodigy: Flinging hands and elbows high and wide, he attacks the keyboard with possessed inspiration and precision, his rhythms sloshing with Russian passion amid the relaxed framework of Raymer's pattering kitwork. Hayes is a more foundational bassist than his predecessor, Reed Mathis; he's also the author of "David," a flowing ballad that merges into some kind of tango. As the wild card, Combs indeed makes a winning hand out of just about anything as he slides his steel into all the right places, causing high-concept art to blossom into dimensions of color and smoke. Picking him up was a very, very smart choice....