Happy 50th anniversary, Mom and Dad!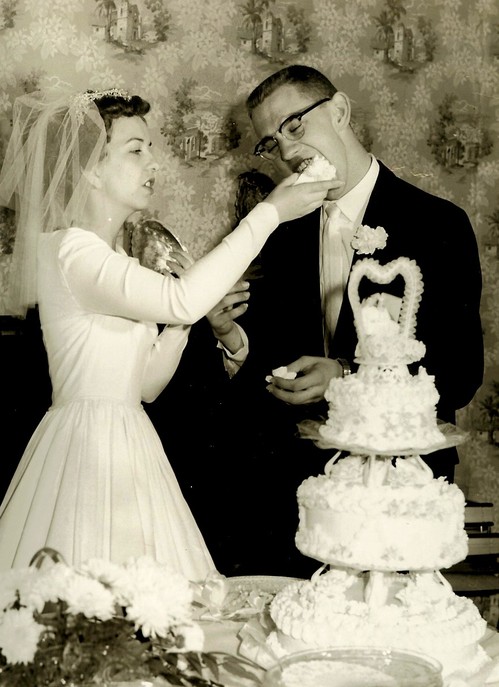 Fifty years ago today, my parents were married at the First Baptist Church of Dewey, Oklahoma. Fifty years later, "through many dangers, toils, and snares," by God's grace, Dad and Mom are still married to each other and together enjoying their very active retirement years and their five grandchildren.
They met at Falls Creek Baptist Assembly when they were 14 years old and then saw each other over the next few years at Baptist youth gatherings. After Dad's two years at NEOA&M, they were both students at Northeastern State in Tahlequah. They married in the middle of their junior year in college there, and a little apartment in Tahlequah was their first home as a couple.
They sacrificed for the sake of their kids' education. They balanced career, childrearing, and community involvement. They persisted in their commitment to one another despite the challenges and stresses that lead so many couples back to the courthouse.
25 years ago, the woman who would become my wife happened to be a guest in our home as we went through old photos in preparation for Mom and Dad's silver wedding anniversary celebration. You couldn't wish for a better way to introduce a girlfriend to your family. (Last Tuesday was also the 25th anniversary of our first kiss.)
Congratulations, Dad and Mom, and thank you for founding the family to which I am so blessed to belong.
MORE: Here's my tribute to Mom and Dad from the May 28, 2008, issue of UTW.