SOTs use non-Tulsan petition circulators, notaries
The Save Our Tulsa charter amendment petitions -- pushing to add four at-large members to the City Council (including the Mayor), to eliminate partisan labels from city election ballots, and to hold city elections on the same ballot as national and statewide elections -- were certified by City Clerk Mike Kier earlier this week.
Attorney Greg Bledsoe, a leader of Tulsans Defending Democracy, the effort to stop the use of at-large council members to dilute geographical representation, has begun the process of examining the petitions, now that the City Clerk's office has finally complied with an open-records request he made on February 18, 2011.
The City Clerk's office finally let me look at the SOT petition documents on Tuesday, 4-5-11, despite my persistent request under the Open Records Act first made on 2-18-11 and despite being told that the documents had been digitally scanned and that with respect to petition 2010-1 (the at-large petition) the evaluation had been largely completed.

There are 7 volumes of scanned material each containing approximately 500 pages in each volume. I was able to review 100 page in Vol. 1 in about an hour. These pages contained less than 20 signers as most pages had only one or two voters and the signatures were only one page out of a four page pamphlet. The most signatures for one pamphlet was four.

11 of the circulators for these petitions were from out of state:

3 individuals from Fulton, MO, 2 from St. Louis, MO and one from each of the following: Miami, FL; Clifton Park, NY; Tampa, FL; Cincinnati, OH; Kansas City, KS; and McKees Rock, PA.

3 were from Oklahoma City and 7 were from Tulsa.

The circulators for these first 100 pages were verified by only three notaries--mostly by Linda Howard of Moore, OK (first got her comission in October of 2010) and Gregory Gray of Claremore, with one done by Rachel Fedor of Edmond, OK.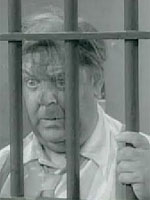 Are there no underemployed people in Tulsa who could have been hired to gather signatures? Are there no notaries in Tulsa? Surely John Brock, Bob Poe, or one of the other SOTs have notaries who work for them who could have notarized the petitions. Why go to a brand-new notary who lives 100 miles from Tulsa? And did these out-of-town notaries come to Tulsa to meet with the circulators, or did the circulators drive to Moore, Edmond, and Claremore to get their petitions notarized? Were these petitions ever actually in Tulsa prior to their submission to the City Clerk?
It's strange too that no page had more than four signatures on it. If I were trying to get a petition certified by fraudulently having a few people sign over and over. Scattering the signatures over as many pages as possible would make it harder for anyone to spot multiple signatures with similar handwriting.