Last chance: Charlie and the Chocolate Factory, today at 2 pm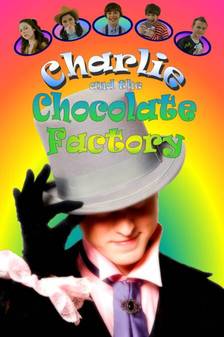 Today (Sunday, July 17, 2011) at 2 p.m. is the final performance of Encore! Theatre Company's production of Charlie and the Chocolate Factory, part of the SummerStage Festival at the Tulsa Performing Arts Center. Encore! is a 501(c)(3) non-profit
The show stars Encore! artistic director Josh Barker as Willy Wonka, Blake Simpson as Charlie Bucket, Reed Probst as Mike Teevee, Victoria Hannath as Veruca Salt, Abby Casciaro as Violet Beauregarde, Anthony Conroy as Augustus Gloop, and Mark Casciaro as Grandpa Joe. The director is Mindy Barker, who also plays Mrs. Beauregarde. The cast of 39 includes a dozen Oompa-Loompas.
Following the performance, there's a special treat: "Children who attend the show will receive a FREE chocolate bar, five of which will hide a GOLDEN TICKET to win fun prizes! (While supplies last.)"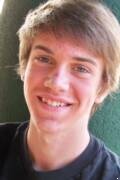 This production has been a major part of our family's summer, with our older two kids rehearsing almost every night for their first Encore! production and my wife helping to sew Oompa-Loompa costumes.
Despite (or perhaps because of) all the hard work involved in preparing for this production, our kids have enjoyed the experience, and it's been especially exciting for them to have the opportunity to perform at the PAC. The Barkers put a huge amount of effort, creativity, and skill into the sets, costumes, sound effects, and choreography.
The show begins at 2 p.m. at the John H. Williams Theater downstairs at the PAC. (Use the 2nd Street entrance, just west of Cincinnati. Tickets are $16 for adults $16, $13 for seniors $13, $11 for children under 12. No convenience charge if you buy the tickets at the box office, which opens at noon.