Prayers, please: Tulsa 2011 election season about to debut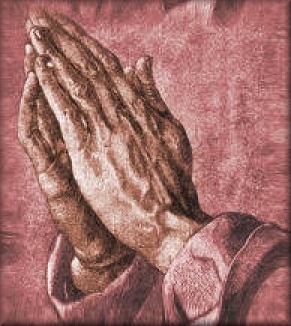 I have a list of 15 topics that I want/need to write about, but this afternoon it seemed more appealing to work with my five-year-old to pick up and put away the Hot Wheels, Magformers, Puzzibits, Lego and Duplo pieces littering his bedroom floor.
The long list of topics I need to tackle, far from energizing me, fills me with despair. But what makes it harder is that we are nearing the official start of Tulsa's 2011 campaign season. In the coming days, weeks, and months, I'll be writing some things that voters need to understand, but they're things that will likely cost me some friends and make me a target.
Over the last seven years, going back to the historic 2004 election that ushered in a grassroots majority on the City Council, Tulsa citizens have increasingly had a voice and a seat at the table at City Hall. The PLANiTULSA process that shaped Tulsa's first comprehensive plan in a generation from the input of thousands of Tulsans is perhaps the zenith of the progress we've made over the last seven years.
Unfortunately, the bunch that used to have unchallenged control of city government -- a group I've nicknamed the Cockroach Caucus for their aversion to the sunlight of public scrutiny -- is trying for a comeback. Between now and November, you will see a well-funded, coordinated effort to seize control of City Council and shut out the priorities and concerns of regular, working Tulsans. You can expect well-produced TV and radio ads and slick postcards that will use misdirection and misinformation to try to warp your perception of the issues and the candidates. You can expect a rerun of the "Momentum" campaign in Oklahoma City, funded with money funneled through a series of organizations to hide its origins, spent on ads that used national issues in an unprincipled and inconsistent way to elect its preferred candidates. The Tulsa version involves some of the same people, appears to be using the same funding strategies, and has already used its pull to get its preferred set of council district boundaries enacted.
If they get their way, the gains of the last seven years will be halted and reversed. We'll be back to the days of puppet city councilors that only pretend to listen to the concerns of their constituents. The key issue of this campaign: Will city government be run for the benefit of all Tulsans, or only for the benefit of a favored few?
As I look ahead to the coming election season, I feel overwhelmed. I worry about communicating the danger I see in an effective and compelling manner. I worry because many of my friends and allies who have fought the good fight these many years are on the sidelines this year, exhausted and bruised from the attacks they've endured. I worry whether I can write as much as I need to without neglecting the demands of my day job or the needs of my family.
So I'm asking for your prayers, and not only for me, but for bloggers, candidates, and campaign volunteers. Pray for endurance, perseverance, and encouragement. Pray for insight in analyzing issues and candidates and clarity in expressing that analysis to the voters. Pray for "malice toward none... charity for all... firmness in the right as God gives us to see the right." Pray that God would raise up reinforcements -- candidates, activists, and bloggers who will fill in the gaps left by those who have stepped away from the battle lines to bind up their wounds. Pray that these people would have the financial and personal support they need to bring their message to the public.
As for the Cockroach Caucus: Pray that God would "confound their politics, frustrate their knavish tricks," that their deceptive tactics will be clumsily executed and easily exposed. Pray for chaos and dissension in their ranks. Pray that some insiders would have an attack of conscience and expose the Caucus's inner workings to the public.
Finally, pray for the voters, that they would have the wisdom to see through deception and misdirection.
P. S. I expect there will be a lot of eyes on this site in the days and weeks to come. Election seasons always bring a readership peak. There are two great ad spaces available -- your ad will appear at the top of every BatesLine page. Ads start at $20. In June, according to the awstats analysis of my server log, BatesLine served 516,504 pages to 72,786 visitors, and that's likely to increase as interest in city elections rises.