Mitt Romney and the Republican predilection for executive deference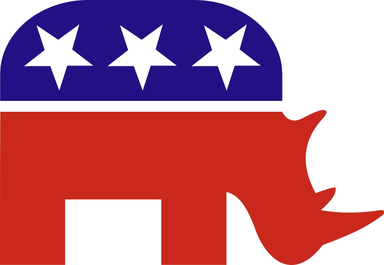 There's a theory being circulated among conservative bloggers and Tea Party activists that we shouldn't worry about the likelihood of bailout-backing, mandate-loving, flip-flopping Mitt Romney winning the nomination. Anyone can beat Obama, the theory goes -- even with Romney unable to run against Obama on Obamacare -- and if we focus on electing more solid conservatives to Congress they'll be able to keep Romney in check and push him to be more conservative.
But that's wishful thinking, divorced from political dynamics in the real world. Far from being shaped by conservative activists and legislators, a Republican executive tends to reshape the party in his own image. This is true at every level of government, but especially true when there's a Republican president. Republicans have a tendency to defer to the executive of their own party. They find it much easier to resist and block bad ideas from a Democrat executive than from a leader of their own party.
Even before winning the presidency, the nominee begins to shape the party in his own image. His team has a great deal of influence over the platform, the convention rules, the party rules for the next four years, and who gets to speak at the convention. Delegates on the convention committees are under a great deal of pressure to conform to the presumptive nominee's wishes. (That's another reason why a convention without a presumptive nominee would be a good thing.)
A Republican President of the United States is titular head of the GOP. He gets to pick the chairman of the Republican National Committee, who in turn has a great deal of influence over who staffs the party and which consultants are hired. The president has political appointments in the executive branch, ambassadorships, and federal judgeships to hand out. The president has superstar fundraising power: His blessing and support can open the floodgates for a candidate, and his disfavor can cause funding to slow to a trickle. And heaven help a Republican legislator if the Republican president, governor, or mayor opts to back your primary opponent.
But I think the tendency to defer to the executive goes deeper in the Republican mindset than mere access to money and power. Perhaps it's rooted in the long decades when we could elect Republican presidents, but we were in the minority in Congress.
When a Republican is the executive, many legislators and party officials see their job as defending and upholding the Republican executive, rather than holding them to account. It's much easier for GOP party leaders and legislators to oppose a bad idea if a Democrat proposes it. If a Republican official proposes a bad idea, the best you can hope for from Republican party leaders and legislators is silence.
I've seen this at work here in Tulsa. In 1997, a Democrat mayor proposed a 3.5 year, 1/2 penny sales tax and increases in hotel/motel and car rental taxes to fund a new downtown arena, stadium, and natatorium and expansion of the convention center -- $140 million in local tax increases. The county Republican Executive Committee unequivocally opposed the measure, and it failed at the polls.
In 2000, the same Democrat mayor proposed a rehash of the previous project, with some minor differences and funded entirely by sales tax -- 7.5 years, 1/2 cent, to raise $263 million. The county Republican Executive Committee unequivocally opposed the measure, and it failed at the polls.
In 2003, a Republican mayor and a Republican county commission chairman backed a sales tax hike to fund an arena that was about four times bigger and porkier than the plans the Democrat mayor had proposed. 13 years and a full-penny, county-wide sales tax increase for a total of $887 million. This time the Republican Executive Committee fell silent. Many members of the Executive Committee were now political appointees at City Hall and the County Courthouse, and they wouldn't wish to embarrass their bosses. Other Republicans were simply worried that opposing the initiative of Republican elected officials would divide the party. (Never mind that these officials were dividing the party by betraying fiscal conservatism.) Major Republican donors backed the plan and made it clear that there would be consequences if the party or elected officials opposed it. One Republican activist who led the effort against the Democrat mayor's initiatives became outspoken in support; after the election he wound up with a job funded by the new tax. The tax passed.
More recently, in 2009, Tulsa elected a Republican mayor. This gentleman had endorsed the Democrat incumbent for re-election before she opted not to run, despite her embrace of global warming and anti-gun hoohah and the runaway budget growth under her watch that left the city in fiscal peril in 2009. Many Republican leaders ignored the apparent lack of conservative convictions in this candidate and lined up behind him because he was the son of a former governor and senator and had money to self-finance a campaign. (Sound familiar?)
He won the primary and the general election. Tulsa's new Republican mayor then set about demonizing and alienating the Republican supermajority on the City Council. Rather than defend the Republican councilors or at least try to make peace, leading Republican funders and their allies attacked the councilors as bickerers, sued them, and created a redistricting plan that cut them off from their core constituencies, completely drawing the Council's strongest fiscal conservative out of his own district.
Any Republican Tea Party senator or congressman that dares to oppose President Romney's big new entitlement program is likely to meet a similar fate.
The same calls we are hearing now to unite behind our leader will only become more strident and carry more weight with a Republican in the White House and the power that comes with incumbency.
The same arguments being deployed today to get conservatives to fall in line behind Romney's candidacy were used to get conservatives to back Dubya's expansions of government (think No Child Left Behind, Medicare Part D, and of course, the TARP Bank Bailout), and the same arguments will be used to rope conservatives into backing any big-government policy President Romney wants to pursue. We'll be told that opposing the president will damage his presidency, will weaken the Republican Party, and will strengthen the liberals. We'll be told that Romney's policy may be awful, but it's a much better option than what the liberals propose, and those are the only choices on the table.
I'm saddened by Florida Sen. Marco Rubio's decision yesterday to endorse Romney and to call for an end to the competition for the presidential nomination. Does Sen. Rubio not remember when the National Republican Senatorial Committee called for everyone to line up behind Gov. Charlie Crist, because Crist's nomination was inevitable, and it was important to avoid a messy primary that would damage the party's chances in November? Isn't Sen. Rubio glad that activists and donors didn't take that rotten advice?
MORE: The best hope for conservative policy at the federal level is to stop Mitt Romney from winning the Republican nomination. The only way to do that is to keep him from getting enough delegates, and the only way to stop him from accruing delegates is to support the candidate running closest to him in the polls.
Romney can't get enough bound delegates to have a majority until June 2. If Santorum can win 365 more bound delegates -- and there are more than enough delegates still to be bound in the south, border states, and midwest to make that possible -- Romney mathematically can't lock up 1144 before the convention.
Rick Santorum is the only man standing in the way of Romney's nomination. A Santorum win in Wisconsin is crucial; you can help by making calls from home now through Tuesday.
STILL MORE: A friend remarked recently that Romney seemed Reaganesque, and noted that both Reagan and Romney changed their minds about abortion rights. There's a crucial difference: Reagan's change of heart against abortion put him at odds with mainstream GOP thinking of the time and hindered his candidacy in 1976. Romney's changes of position always coincide with whatever will help him win.