Rashad Richey update: Police report details emerge, mainstream media finally notices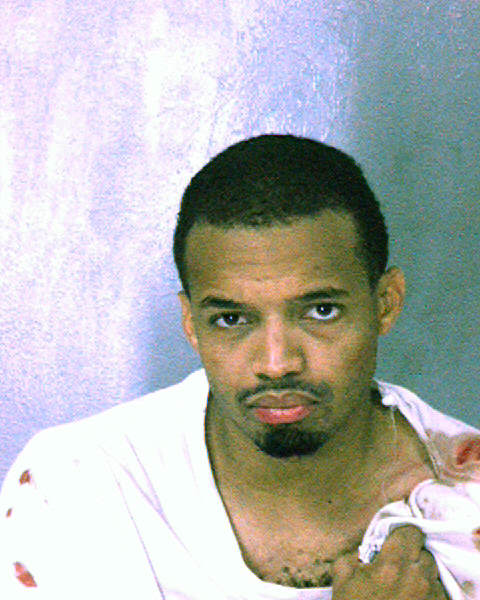 Georgia Politcs Unfiltered has several updates regarding Georgia Democratic Party political director Ali Rashad Richey, the topic of an entry here late last week. (The link texts below are the titles of the posts at Georgia Politics Unfiltered.)
The second item includes a scan and partial transcript of the police report from Richey's 2007 arrest.
The third item has a scan of a letter written by State Sen. Gail Buckner, owner of the property whose address matches that on Richey's 2010 jail booking record, in which she offers to a DeKalb County judge to "take supervision over Ali Richey to see that he completes all of the requirements of the court and to help prevent him from getting into any other issues that would bring him before the court."
Blogger Andre Walker asks a speculative question, in reaction to this information about Buckner's letter: "What does Ali Rashad Richey have on you people? What kind of dirt does Richey, the political director for Georgia Democrats, have on the party leadership? Rashad Richey must have a proverbial smoking gun under lock and key in a safe deposit box somewhere. How else does one explain the fact that Democrat Party leaders keep saving Rashad Richey's [posterior]?"
The last item in the list above links to a news report about Richey by WSB-TV in Atlanta. While the WSB report frames the story as a dispute between bloggers and the Democratic Party of Georgia, the story shows what appears to be copies of the arrest records and a list of charges are shown on screen, which would suggest that the station did its own research on Richey's interactions with law enforcement.
WSB interviewed Mike Berlon, the chairman of the Democratic Party of Georgia. Berlon said Richey was "probably one of the best political directors in the country" and had a "very bright political future." That's interesting in light of the fact that Democrats hold only about 35% of the seats in each house of the Georgia legislature, Democrats did not win any statewide elections in 2010, and Democrats won only 5 of 13 seats in Congress. As recently as the 1970s, Georgia was practically a one-party state, dominated by the Democrats. I suppose it could be worse for Georgia Democrats, but not by much.
Berlon said that he got a copy of the arrest record, "just to make sure we hadn't missed something. Mr. Richey's never been convicted of a felony.... There's nothing out there that rises even close to the level of a felony."
The WSB story shows YouTube videos that they say show Richey speaking on behalf of the Democratic Party. "He also has a radio talk show, but Berlon says he doesn't consider Richey a public figure and said they're considering legal action against the bloggers who are hinting he's a convicted felon and calling for his firing."
Note the phrase "they're considering" -- not "Berlon is considering" or "Richie is considering." Now, it's possible that WSB misquoted Berlon, but if the quote is accurate, it indicates that Berlon is speaking here on behalf of the Democratic Party of Georgia. If that's not the case, Mr. Berlon needs to clarify the point.
The significance of "public figure" status is that it can be libel, in a technical sense, to publicize the truth or express an opinion about someone if it would cause people to think badly of them. The First Amendment trumps such laws, and the U. S. Supreme Court has established that it's not even libelous to make a statement that is false about a public figure, as long as it was done without actual malice. Here, of course, we are talking about facts in the public record about a public figure.
I haven't read any bloggers hinting that Richey is a convicted felon, and nor have any bloggers called for his firing, as far as I'm aware, but there have been comments on what Richey's employment with the Democratic Party of Georgia says about the organization's leadership and about Democratic Party politics in America generally.
Ali Rashad Richey is clearly a public figure. You can't have a "very bright political future" if you're not a public figure. You can't be a political party spokesman or official if you're not a public figure. You can't be a radio talk show host without wanting people to know who you are and what you think and therefore being a public figure. You certainly aren't going to have the state chairman of a major political party talking on TV about the party prosecuting lawsuits on your behalf if you aren't a person of public significance and interest.
I've never met Ali Rashad Richey. I've never met blogger Andre Walker. I've never communicated with either one of them. I became interested in this story because it was already a matter of public interest and bore at least some superficial similarities to stories involving the Oklahoma and North Carolina Democratic Party organizations. If Ali Rashad Richey isn't a public figure, then why would bloggers outside Georgia think it worth their time to write about him?
MORE: Here's my March 25, 2009, column on SLAPPs -- Strategic Lawsuits Against Public Participation -- the abuse of legal process to shut up a political critic.
And here is a blog entry about then-Tulsa City Councilor Eric Gomez's threat to sue neighborhood activist Julie Hall in 2009 and Gomez's answer at a candidate forum to a question about suing his constituents.