Candidates to dance around the issues at Cain's Ballroom, tonight, 5:30-7:30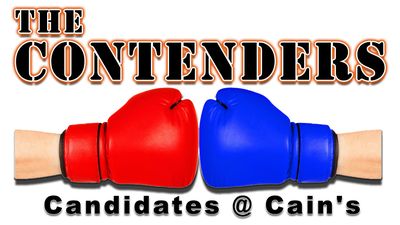 KRMG, TYpros, the League of Women Voters, and Leadership Tulsa are teaming up once again to bring candidates and voters together to meet and talk one-on-one about the issues in a relaxed environment. The Contenders is tonight, Monday, June 18, 2012, from 5:30 to 7:30.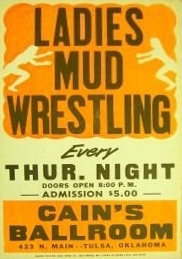 This time it's at Tulsa's historic Cain's Ballroom, 423 N. Main St., a fitting locale in several respects. Dancers have two-stepped their way across the curly maple dance floor for over 80 years; a couple dozen politicians two-stepping their way around pointed questions should feel right at home. And Tulsans of the baby boom generation will remember a time in the early '80s when Cain's (under earlier ownership) hosted a weekly ladies' mud wrestling night. The mud slung tonight will be, we hope, metaphorical and kept to a minimum.
I hope to talk to a number of candidates tonight, but I know I won't have time to talk to very many of them, so please share any interesting exchanges you have with the candidates at Cain's event in the comments below.