Barthelmes Conservatory concert tonight; Phoenix open for business
Tonight, December 14, 2012, at 6 p.m., the Barthelmes Conservatory will hold its semi-annual open concert at The Church at Midtown at 38th and Lewis. The conservatory's talented and hardworking students, mainly high school and middle school students, will perform short solo and ensemble pieces from the classical repertoire for violin, viola, cello, piano, and flute.
The conservatory's flagship program is its Music School. Children ages 7 - 13 are selected for musical aptitude, regardless of prior musical training, and enter into a rigorous program of private lessons, ensemble instruction, and classes in music theory, history, and literature, laying a foundation for a lifetime in music. You'll have the chance to hear the results of their efforts this evening.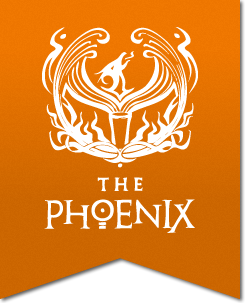 After the concert, drive a few miles north to 6th and Peoria for a drink and a bite to eat at The Phoenix, Blake Ewing's newest venture.
It's a library-themed coffee house offering fresh baked bagels, coffee drinks, and a full bar, now open to the public. In keeping with the theme, a selection of books from Gardner's, lining the walls of the library room, are available for sale. The Phoenix offers an assortment of seating options, and the west window has a spectacular view of the downtown Tulsa skyline. The cafe's hours are 6:30 am to 2:00 am Monday through Saturday, and 6:30 am to midnight Sunday.