Non-resident Vision2 supporters endorse incumbent Owasso mayor
Incumbent Owasso Mayor Doug Bonebrake is being challenged for his City Council Ward 5 seat by J. B. Alexander, the outgoing Tulsa County Republican Party chairman and a leader of the Owasso Taxpayers Alliance, which has successfully elected two members to the five-member council. The non-partisan election will be held next Tuesday, March 5, 2013. Because only two candidates filed for the seat, the race will be decided on Tuesday.
In October 2011, the Owasso Taxpayers Alliance (OTA) led the record turnout that inflicted a landslide defeat of three Owasso bond issue propositions. Two of the propositions failed to get 20% of the vote; the proposition for roads fared little better with only 22.5%.
The latest edition of the Owasso Reporter has a color ad in which five county officials, a state senator, and a state representative have endorsed Bonebrake. Five of the officials are Republicans, two are Democrats, but none of them live in the City of Owasso. The ad also attacks Alexander.
Six of the seven endorsers live in the City of Tulsa and the other lives in Broken Arrow. Sheriff Stanley Glanz lives in east Tulsa, County Commissioner Karen Keith, State Rep. Eric Proctor, and State Sen. Brian Crain live in midtown Tulsa, County Treasurer Dennis Semler lives in far southeast Tulsa, County Commissioner Fred Perry lives in Broken Arrow, and County Commissioner John Smaligo lives in Tulsa's Brady Heights neighborhood, a short walk from downtown Tulsa.
Another thing most of them have in common with each other and with Bonebrake: They endorsed Vision2. Bonebrake endorsed corporate welfare proposition 1, but did not declare a position on pork barrel proposition 2. Smaligo, Keith, Perry, Semler, and Crain endorsed the entire package. Glanz was reported to have appeared in uniform in a pro-Vision2 ad with Karen Keith. (I am unable to find a record of Proctor taking a stand one way or another on the issue.)
An Evite online invitation seems to show that a fundraiser for Doug Bonebrake was held at the Summit Club in downtown Tulsa on Thursday, February 21, 2013, from 5:30 p.m. to 7:30 p.m. The "Message from Host" stated "Please join us in showing support for Owasso Mayor Doug Bonebrake's re-election and to keep Owasso a strong regional partner for continued success and growth throughout Tulsa County" and was signed "Tulsa County Republicans." Because of the timing of the event and Oklahoma's antiquated ethics reporting laws, contributions from the fundraiser won't have to be reported until after the election. (Click to see a screenshot of the Doug Bonebrake for Mayor Summit Club fundraiser invitation.)
The two Vision2 propositions received just under 40% of the vote in the Owasso area precincts (750 through 760), which may explain why the ad was silent about that issue. J. B. Alexander, as an outspoken leader in the opposition to Vision2, is more in line with the views of his Owasso neighbors than his opponent is.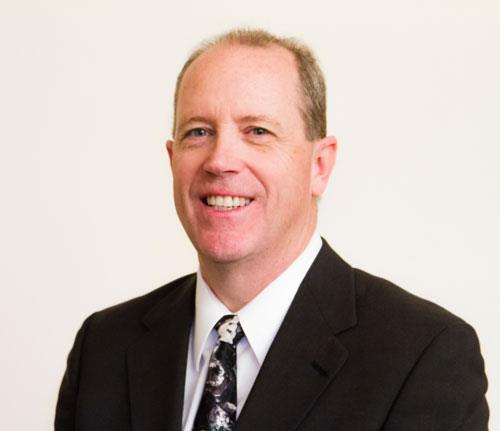 J. B. Alexander showed a great deal of courage in personally opposing Vision2 and allowing the Republican County Committee to vote to take a stand on Vision2, when he was undoubtedly under a great deal of pressure to at least remain silent for the sake of the Republican officials who voted to put the misbegotten corporate welfare and pork barrel plan on the ballot. I imagine those officials might feel some resentment toward Alexander for his role in their plan's defeat, and that might motivate support for his opponent.
I've only known J. B. for about four years, from when he was first elected as GOP county vice chairman in 2009. What I've seen is that he is a hard worker, a committed conservative, and he has bent over backwards to be fair to everyone, notwithstanding the vocal complaints of the Big Government minority in the party. His day job involves ensuring that taxpayers get their money's worth on government construction contracts; he inspects the work to ensure that it was completed to specifications, without skimping on material or workmanship. Sometimes that means a contractor gets upset when he's told to redo work in order to fix a deficiency. It's not surprising that someone devoted to the best interest of taxpayers would be on the receiving end of darts from the political class.
MORE: J. B. Alexander's Facebook page, where he discusses specific issues and answers voters' questions.
More commentary on Owasso City Hall politics at Owasso Matters and Rossviews.