Leftist media trashes Ted Cruz on MS Week resolution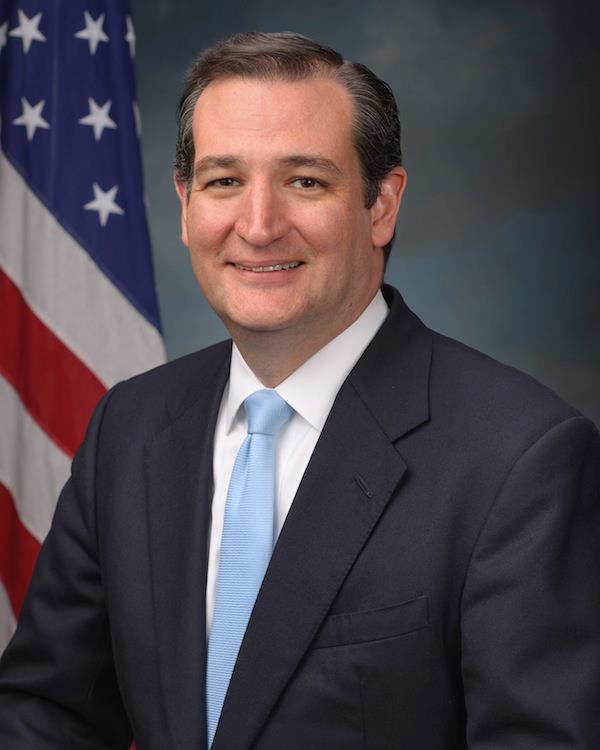 Freshman U. S. Sen. Ted Cruz (R-Texas) has been unjustly trashed by two left-wing political websites, Politico and Wonkette, over his request to remove a resolution declaring Multiple Sclerosis Awareness Week from a group of resolutions to be approved by unanimous consent, so that he could honor a request from a staffer of his who suffers from MS to review and offer revisions to the language of the resolution.
Politico, at least, posted Cruz's side of the story, albeit under the false and misleading headline, "Cruz opposes MS resolution."
"The Senator, like many of his colleagues, will not grant consent to call up and pass a resolution or bill at the last minute without time for review," spokesman Sean Rushton said in a statement. "The Texans who sent him to Washington expect nothing less."

After the story was posted about Cruz's opposition to the resolution, his office pushed back harder.

"Senator Cruz does not oppose the substance of the MS resolution, and he never did," his spokesman said. "Unfortunately, the sponsors of this resolution circulated their request for unanimous consent less than 48 hours before they wanted it passed. A member of Sen. Cruz's staff--who herself suffers from MS--asked for time to review the language, and to perhaps suggest revisions to the language, as is typical. It appears that Senate Democratic staff, instead of working to ensure unanimous consent, instead decided to leak this story to try to malign Senator Cruz."
I know this must shock a lot of people, but there are elected officials who believe they have an obligation to their constituents to read legislation, even routine legislation, before they vote on it. It's a hallmark of the Tea Party movement.
The Wonkette headline went further: "Hero Senator Ted Cruz Will Death Panel Everyone With M.S." Blogger Rebecca Schoenkopf called Cruz a "total Anchor Babby" [sic] and speculated that Cruz objected to the phrase "expanding access to medical treatment," ignoring the statement from Cruz's office that he "does not oppose the substance of the resolution, and he never did."
The Wonkette blog entry refers to House Resolution 95. They assume this is the resolution which Cruz held up, but that doesn't even seem possible. According to thomas.loc.gov, the Library of Congress's online bill tracker, it hasn't even been passed out of the House Energy and Commerce Committee, to which it had been referred the day it was introduced, on March 4, 2013, and it hasn't been passed by the House or sent on to the Senate. It does not appear that any similar legislation has been introduced in the Senate. So the resolution which Cruz held may not bear any resemblance to H.Res.95. Even if it were, if the resolution was obviously worthy of passage, why hasn't there even been a committee vote on H.Res.95? Wonkette's report doesn't add up.
Looks to me like the Left will stop at nothing to tear down conservatives with political charisma, particularly those like Ted Cruz who belong to an ethnic minority group which the Left believes it owns.
MORE:
Debra Heine, blogging at The Conversation, writes about Ted Cruz and the MS Awareness Week resolution:
The left-wing media complex has found its new bete noir for the 2013/2014 political news cycle, and that dubious honor goes to Republican rising star, Ted Cruz. Note that the left always targets those they perceive to be the greatest threat to its Statist goals, and even though Cruz is only a freshman Senator, he's been off to a rip-roaring start.

Because he dared to ask hard questions about the President, Benghazi, Chuck Hagel, and Feinstein's gun bill, Ted Cruz earned himself the top spot as the left-wing media's favorite whipping boy.
DaTechGuy writes that Cruz is a target because he's effective, and he backs up the statement with videos and links, pointing particularly to his confrontation with Sen. Dianne Feinstein over her proposed assault weapons ban and Sen. Harry Reid's apparent capitulation on the issue a few days later.