Eagleton rates Tulsa mayor candidates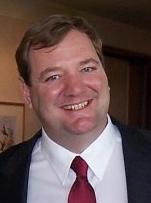 Mayoral candidates Dewey Bartlett Jr. and Kathy Taylor are "indistinguisable" with regard to policy and the candidates of choice for fans of crony capitalism, while former City Councilor Bill Christiansen "worked harder than a reasonable person would have" on behalf of his constituents and easily reaches across racial, cultural, and political barriers. That's the assessment of former Tulsa City Councilor John Eagleton, who served alongside all three major mayoral candidates during his three terms in office from 2006 to 2011 and spoke to BatesLine recently about the upcoming June 11, 2013, primary.
Taylor, Bartlett public safety boasts "laughable"
Both Taylor and Bartlett, Eagleton said, have supported spending every penny that the city brings in, rather than planning for the future. He said that it was laughable for Bartlett and Taylor to tout their records on public safety. Taylor's unrealistic FY2009-2010 budget and Bartlett's refusal to negotiate with the FOP combined to produce the costly layoffs of 145 police officers during Bartlett's first year in office.
Eagleton also noted that Taylor filed the paperwork to dispute a contract arbitration judgment in favor of the FOP, which would have triggered a citywide special election. Taylor retracted the move after polling showed that the electorate would back the police officers' union.
Eagleton says that both Bartlett and Taylor supported maintaining the current condition of the streets, not fixing them. Eagleton and his council allies pushed for a plan that would move the average Pavement Condition Index from 60 to 70; the Bartlett/Taylor plan only moved the needle by two points.
Bartlett, Taylor taking unwarranted credit
Eagleton also notes that Taylor and Bartlett are fond of taking credit for the accomplishments of other. Bartlett ads mention turning the lights back on the expressways and putting the police helicopters back in the air, but Eagleton points out that these measures were a June 2010 City Council proposal; Bartlett vetoed the plan, but the Council unanimously overrode his veto.
Taylor, meanwhile, takes unwarranted credit for bringing the BOK Center on time and under budget, when neither is true. Eagleton points out that Taylor got the extra money to cover BOK Center overruns thanks to her predecessor, Bill LaFortune, who had the foresight to put in place the mechanism for modifying project allocations included in the Vision 2025 ballot resolutions.
Bill Christiansen's genuine concern for Tulsans
Eagleton is endorsing his former council colleague Bill Christiansen. Christiansen and Eagleton had many disagreements during their time together on the City Council, but Eagleton praised Christiansen for his genuine concern for Tulsa and its citizens. "He devoted hundreds of hours dealing with citizens who had gotten bad answers from City Hall." Christiansen had "two dozen meetings" regarding the controversial Sonoma Grande apartment complex at 81st and Mingo, and Christiansen "did everything he could to find a remedy" for the zoning anomaly that had harmed neighboring homeowners. "Bill worked harder than a reasonable person would have."
"I've seen Bill work with Democrats, Republicans, conservatives, liberals, the well-to-do and people who never will be. I've never seen anyone who reaches across racial and cultural barriers as easily." Christiansen is happy to "show up for no apparent reason and talk with people, even those who can't help him financially or politically."
Kathy Taylor MIA, Dewey Bartlett AWOL
Christiansen's presence with Tulsans of all walks of life brought Eagleton to the topic of Bartlett and Taylor's absence when leadership was needed. He mentioned Taylor being "missing in action" when a minority contractor complained that pages removed from his bid on a BOK Center dirt-hauling contract after it was submitted.
Bartlett, he said, was AWOL on the changes to Tulsa's trash service, which made trash pickup more expensive and less convenient for Tulsans. Bartlett had the power to replace members of the trash board whose terms had expired, but he chose not to do so. Eagleton advised Bartlett that the trash system changes should come before the council because of the public safety ramifications of trash accumulating for a week between pickups. Bartlett ignored the opportunity to subject the trash changes to public scrutiny by elected officials.
Eagleton had been an enthusiastic Bartlett supporter on inauguration day 2009. Bartlett's trouble with the council began when Bartlett and his chief of staff told the council that a federal grant could not be reallocated to prevent police layoffs. This wasn't true -- deputy chiefs had approached Bartlett the day after he was sworn in about using the JAG grant to prevent layoffs -- and the withheld information resulted in a layoff that took 124 officers off the streets. Most were eventually recalled, but 61 officers chose not to come back. The layoff and recall was costly to the city, requiring immediate payment of unused leave and comp time to the laid-off officers.
Dewey Bartlett's ethics violations
In May 2011, the City Auditor's office, led by Bartlett's own appointee, found that Dewey Bartlett Jr had committed two ethics violatations by accepting free personal legal services from an attorney who did legal work under contract to the city, including contract extensions which Bartlett had approved.
Eagleton mentioned the Tulsa Development Authority sale of land across Denver Ave from the BOK Center to a company, led by Taylor's stepson-in-law, for $1.5 million, well below the appraised value of $2.4 million. The TDA agreed to the deal in the closing weeks of Taylor's term as mayor.
Eagleton also noted the downtown ballpark, another Taylor initiative, was effectively not a competitive bidding situation, and that it was twice as expensive as it needed to be. (The ballpark, which was bid to cost $39.2 million to build, could have been funded by the $30 million in donations and lease payments from the Drillers, without needing to resort to an onerous assessment on downtown property owners.)
The common characteristic between Bartlett and Taylor, Eagleton said, is crony capitalism. "If you like crony capitalism, Bartlett and Taylor are your candidates. If you think that people should be treated equally, they might not be your best choice. If you're part of a select group, you want Taylor or Bartlett. These are the sort of people who don't worry about streets or parks."
RELATED:
"Dewey and Kathy agree on a lot"