Maria Barnes rates Tulsa mayor candidates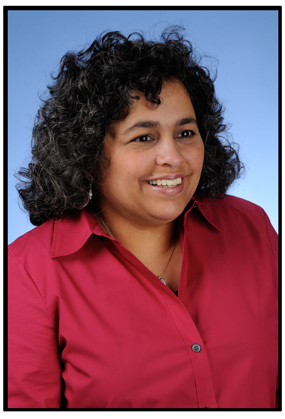 After Wednesday night's mayoral meet-and-greet at Harwelden, I spoke with former District 4 City Councilor Maria Barnes about the race. Like her colleague John Eagleton, Barnes served in city government with all three of the major candidates -- four years with Bill Christiansen on the City Council, two of those years (2006-2008) when Kathy Taylor was mayor and two (2009-2011) when Dewey Bartlett Jr was mayor.
I've known Maria for many years, going back to our involvement in the Midtown Coalition of Neighborhood Associations. Although we disagree on many national political issues, Maria and I share many concerns about the way Tulsa's City Hall treats its citizens and cares for its neighborhoods. I appreciate her frankness, and I was happy to hear her thoughts on the race and to pass them along to BatesLine readers.
Taylor "receptive, inclusive"
Barnes said that Taylor was always very receptive to her. Taylor put her on the steering committee for the new comprehensive plan "from day one," allowing Barnes to apply her years working on behalf of Tulsa's neighborhoods to the selection of the planning team and the ground rules for the process. Working with Taylor, Barnes "always felt included." Taylor "would call me at 11 o'clock at night and say she just got a call from the chief, there was a shooting in my district, just thought I'd want to know. I appreciated that."
Under Taylor, a small, rotating group of four councilors (less than a quorum) would hold a weekly meeting with the Mayor at 4 pm on Thursdays. Barnes said that Taylor would have an aide taking notes as councilors relayed concerns about issues in their districts and would follow through with answers. Taylor made sure the disparity study (dealing with minority-owned businesses and city contracting) requested by the Human Rights Commission was funded. Barnes noted that when she left (she was defeated for re-election in 2008), she heard that the relationship changed, but during the two years Taylor was there, "it was fun. I felt like we were getting things done."
Christiansen "always respectful, in tune with the issues"
Although Barnes and Christiansen are of different parties, Barnes said that it never mattered to their working relationship. "Bill was always respectful to me. He worked with me." She noticed in particular that during their last two years together on the Council, that he was "in tune with the issues," was quick to grasp the implications of a proposal, and to help his colleagues understand what was at stake.
They disagreed on many issues, including how the city should respond to HB 1804, the state law dealing with illegal immigration -- Barnes opposed it -- but despite their differences Barnes said that she and Christiansen remained on good terms. "Bill was always understanding; he was always great to work with."
Bartlett Jr: Dismissive from the start
Barnes's transition to the last of the three candidates was abrupt: "My two years with Dewey? How many times did we get sued, Michael?" she asked rhetorically.
Going from Taylor to Bartlett Jr was "like night and day."
Barnes pointed out that when Bartlett Jr came into office, the city's budget was already balanced (as indeed it must be, as required by state law), although they "needed to cut back some" to deal with declining revenues.
"Some of the ideas that we [councilors] had, John Eagleton had, Rick Westcott had, were good ideas but he [Bartlett Jr] didn't want to hear it." He was dismissive of the councilors
from the minute his administration started, Barnes said.
At Bartlett Jr's first meeting with the council his swearing-in, Barnes said that Bartlett Jr talked about getting rid of the police department. Barnes said that she, Bill Christiansen, Rick Westcott, and Chris Trail were in the meeting with Bartlett Jr, his chief of staff Terry Simonson and others, and Bartlett Jr told them that he "had already talked to [Tulsa County Sheriff] Stanley Glanz and asked him for a proposal for what it was going to cost for him and the city to work together" because of his intention to lay off police officers. Barnes objected, preferring the continuity of the Tulsa Police officers who were already working in her district to deputy sheriffs who wouldn't know the area.
Barnes said that police officers came to her, telling her that they were finding savings and money that could prevent police layoffs, but the Bartlett Jr administration wouldn't listen.
Barnes also said that Bartlett Jr told them, at another meeting, that he had talked to then-Congressman John Sullivan about routing the federal Justice Assistance Grant (JAG) funds to the county. Bartlett Jr always seemed to want county officials to be in charge over city government, she said.
During her overlap with Bartlett Jr, Barnes served one year as council vice chairman and one year as chairman. Often, she said, she would receive a phone call on Thursday afternoon: "'Madame Chairman, I was just told by staff' -- the flunky he sent down -- 'that if you move forward with this agenda item tonight there's a possibility you could be sued.'"
Leading up to Bartlett Jr's layoff of 124 police officers, Barnes and Trail suggested giving Tulsans a means for donating to cover the public safety funding gap. "They put a card in your water bill to get you to donate for fireworks, why not for public safety?" For their suggestion, they were ridiculed. Bartlett Jr's solution, Barnes said, was to raise fees, rather than finding a way to fund public safety within existing revenues.
Barnes countered the commonplace canard that the 2009-2011 council was always bickering. She pointed to the diversity on the council -- Republicans and Democrats -- "working together hand-in-hand, supporting each other, standing by each other. Even though there were issues we didn't agree on, we were civil. We understood." The problem was with Bartlett Jr. He withdrew from communicating with the council, stopped the 4 pm meetings, and always seemed to be picking a fight, according to Barnes.
"There are a lot of good things happening in Tulsa now, but it's not because of this mayor. It's not because Dewey gave these businesses his stamp of approval."
"We have got to do things differently. I'm not saying Kathy's bad or Bill's bad. We just can't do Dewey again."