VisionPrison: Vote no, and repurpose Vision 2025 surplus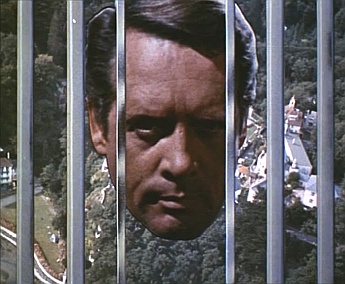 On April Fools' Day, next Tuesday, April 1, 2014, Tulsa County voters have a special election to raise taxes to pay for an addition to the Tulsa County Jail and a brand new juvenile justice facility. I will be voting no on both questions.
Ronda Vuillemont-Smith of the Tulsa 9/12 Project has run the numbers and says we could meet the claimed needs from expected Vision 2025 surplus funds.
Tax-increase supporters are saying we can't commit the Vision 2025 surplus until the final penny is collected, but that's not so. There's a clear precedent: On July 18, 2006, the Tulsa County Vision Authority met to authorize the allocation of $45.5 million of the projected Vision 2025 surplus to fund completion of the over-budget, starchitect-designed BOK Center arena. That was a full 10 years before the tax expires. Now the expiration date is only 2.75 years away; surely the county financial wizards know exactly how much principal and interest we owe on bonds, what's held in reserve, what's committed on any remaining projects. The only unknown is exactly how much more tax we're likely to take in on sales between now and December 31, 2016 (with the final payment from Oklahoma Tax Commission in February 2017), and we can make a pretty good estimate of that for such a short term.
Tax-increase supporters are saying we can't use the Vision 2025 surplus for anything except economic development projects. But surely the creative minds that crammed an arena, school books, a health clinic, and college buildings under the "economic development" ballot heading (Prop. 3) in 2003 can find an economic development rationale for a juvenile justice facility. And Prop. 4 of Vision 2025 was "capital improvements for community enrichment" -- surely a jail pod and juvenile justice facility would qualify. And if there were any doubt about whether they'd qualify, a public vote to abolish and re-enact those taxes for these new purposes would take care of the legalities.
Tax-increase supporters are saying that we promised the suburbs $45.5 million of the surplus for "fun money" because Tulsa got $45.5 million extra for the arena. But in 2007, during the debate over the River Tax, officials denied that any such commitment was made:
Miller claims that we can't predict if there would be enough surplus, and if there is any, it's already been promised to the suburbs for unspecified projects.

But I'm told that no such projects have been approved by the Tulsa County Vision Authority and no such commitment was made. Mayor Taylor denies that any such promise was made.
The Tulsa County Vision Authority is the only body authorized to repurpose Vision 2025 funds, so where are the meeting minutes where these reallocations to suburban projects were made?
Is there enough money left? Page 48 of the February 2014 Vision 2025 report (Funding Report as of 3/4/2014, p. 4 of 4) says that the current funding for all projects totals $573,458,804.20. Page 43 of the report has the total tax receipts as of February 9, 2014, at $547,256,173.29. At the current rate of collection of about $5 million per month, we will reach full funding in about five months. From that point forward, everything else the tax collects should be gravy, unless some important facts have been left out of the report. That means, using the county's very modest growth estimate, $157,068,231.53 remaining and uncommitted. That's enough to fund the suburbs' special projects and the jail and juvenile justice facility.
In 2005, Tulsa County officials said if "4 to Fix the County II" passed, they'd fix the juvenile justice center for about $2.5 million. In 2012, they asked for $38 million as part of Vision2 to build a new juvenile justice center. Now they want $45 million, plus who knows how much interest to finance that amount over 15 years. Should we trust them? What is the basis of estimate? Are there less expensive alternative locations?
Sometimes it seems that we have exactly one county elected official that puts our interests above the empire-building impulses of some county officials. County commissioners who were looking out for our best interests would first give us the choice to repurpose expected surplus funds and use a tax hike as a fall back, not the other way around.
Two arguments in favor of these tax propositions puzzle me, One is the sheriff's argument that the jail has effectively become a mental health treatment facility for many inmates, so we need a special pod for people with mental illness. Maybe we just need to work with social service organizations to keep such people supervised and appropriately medicated.
The other puzzler is the complaint that, in the current juvenile facility, juvenile offenders and juvenile victims are waiting in the same waiting rooms, Why would you send juvenile victims of crime or juveniles in family transition to the same facility of juveniles that are accused of committing a crime?