Editorial cartoonist Michael Ramirez visits Tulsa, September 18-19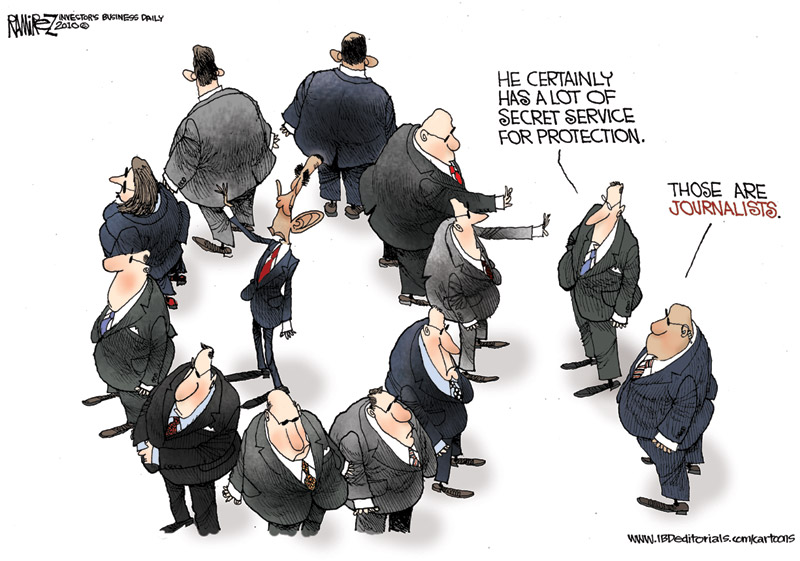 Michael Ramirez, a two-time Pulitzer Prize winner for editorial cartooning and senior editor at Investor's Business Daily, will give a free public lecture on Thursday, September 18, 2014, at 7 p.m., at Oral Roberts University in Zoppelt Auditiorium. Ramirez's lecture, "Editorial Cartooning, Journalism and a Citizen's Responsibility," is presented by three ORU departments: History, Humanities and Government; Communication, Arts and Media; English and Modern Languages.
Ramirez has been honored four times (2006, 2008, 2011, and 2014) as editorial cartoonist of the year by the National Cartoonists Society.
At noon on Friday, BatesLine is proud to host a small luncheon with Michael Ramirez. Seats are extremely limited; cost is dutch-treat. If you're interested, please email me using mailbox 'blog' at this domain.