Miss Jackson's closes its doors after 105 years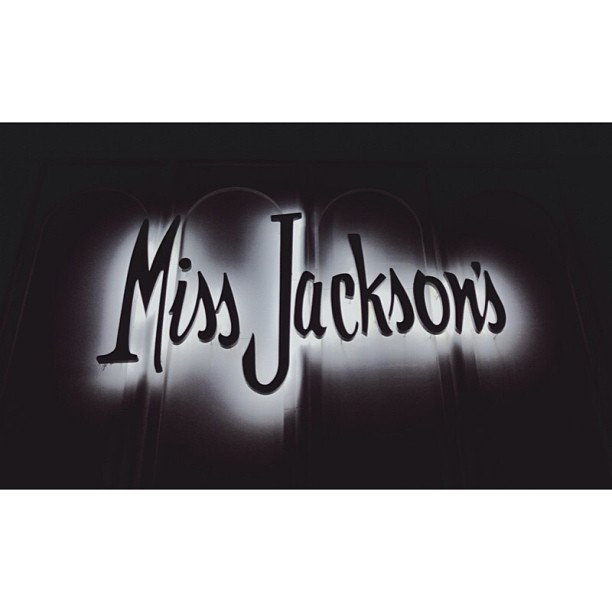 Miss Jackson's, one of Tulsa's oldest continuously operating businesses, closed its doors today. The boutique, which catered to wealthy women, was founded in downtown Tulsa in 1910, was located from 1928 to 1965 in the Philtower at 5th and Boston, and relocated to Utica Square in 1965, on a site formerly occupied by Utica Bowl. (The transition from bowling alley to upscale boutique was a harbinger for the transformation of Utica Square from basic suburban shopping center -- which once had a Safeway, an OTASCO, and a T. G. & Y. -- to high-end fashion center.)
Miss Jackson's management announced in late October that the store would be closing in January.
Miss Jackson's included a fur salon and off-season cold storage for furs and a penthouse salon (leased departments, both of which will be continuing in other locations), cosmetics, imported chocolate, items for the home, jewelry, and ladies' apparel.
The store's self-description on the Utica Square website:
Tulsa's tradition for 100 years. The finest gifts, home accessories, cosmetics and designer clothing.

From chocolates to china, cosmetics to crystal, Miss Jackson's is your source for every indulgence. Find top fashion and fine jewelry in all price ranges, for any age. One of Tulsa's finest women's luxury emporiums, Miss Jackson's offers professional alterations, gift registry, gift wrapping and engraving. There is only one you, and only one Miss Jackson's. Visit us soon at Utica Square.
I went into Miss Jackson's exactly once, to pick up a wedding gift that a friend had ordered for us.
Nathan Presley's promotional film for the store's final Christmas season gives you a good look around the store, albeit in black-and-white. The model is Luiza Farber.
The Late Shopper - A Miss Jacksons film from Nathan Presley on Vimeo.
A blog entry from "B. on Brand" recounts a visit to Miss Jackson's:
Long before the world was taken over by major luxury giants, there existed the small fine goods retailer, shops that felt more like a gracious suburban home rather than a department store. Cities across the United States were anchored by such stores where generations of men and women shopped because of the personalized service, and because buyers knew their clients so well, they would make buys with certain customers in mind....

The store, located in Tulsa's upscale Utica Square, could almost be a set piece for a scene from Mad Men. A gleaming white midcentury building with its distinctive, cursive "Miss Jackson's" sign could easily be where a perfectly coiffed Betty Draper shops for a party frock. Inside, it's all suburban colonial, with white columns and moldings, wallpaper, and brass fittings. The store is filled with upholstered chairs, sweeping credenzas, big bold table lamps, and slightly over-the-top mid-century artwork....

Women in Tulsa speak of Miss Jackson's in reverent tones. "They make you feel like a princess," says Beverly Anderson, a business consultant who was born and raised in Tulsa and is very much a Miss Jackson's loyalist.

She began shopping at the store over forty years ago with her mother. "You're put in a large, comfortable dressing room, given a coke or a glass of wine - always with a straw -- and then someone races around the store and brings you gorgeous designer clothes to try on."

That "someone" is usually a sales associate who knows you well - and your closet even better. They know the names of your parents, your children, and where you went on holiday....

On a recent visit with Beverly the store hummed with activity, most of it from the plentiful sales associates who bustled about the small store arranging stock and meeting with merchants. "Good afternoon Miss Beverly," which was then echoed from sales associates scattered about the store. Virtually every customer who entered was greeted by name, often followed by lengthy conversation.

We were served Cokes in tall glasses emblazoned with the Miss Jackson's logo, and yes, with a straw. Beverly shared stories with a sales associate about her son, her life, and yes, even the status of her closet.

Indeed, Beverly's closets are testament to the power of Miss Jackson's on Tulsan women: several decades worth of carefully preserved clothes, all with the distinctive Miss Jackson's label sewn in, as prominent stores used to do....

The article describes the departments on each floor, mentions the store's wide range of designers represented in its relatively small size (33,000 sq. ft. of selling space), and notes its "trunk shows," featuring the work of a particular designer, "many hosted by the designers themselves."
According to the Miss Jackson's Facebook page, the stylists from the store's Penthouse Salon have relocated to 1619 S. Peoria. The fur salon, a sister store to Koslow's in Oklahoma City, is looking for a permanent home but will host a hotel sale later this month.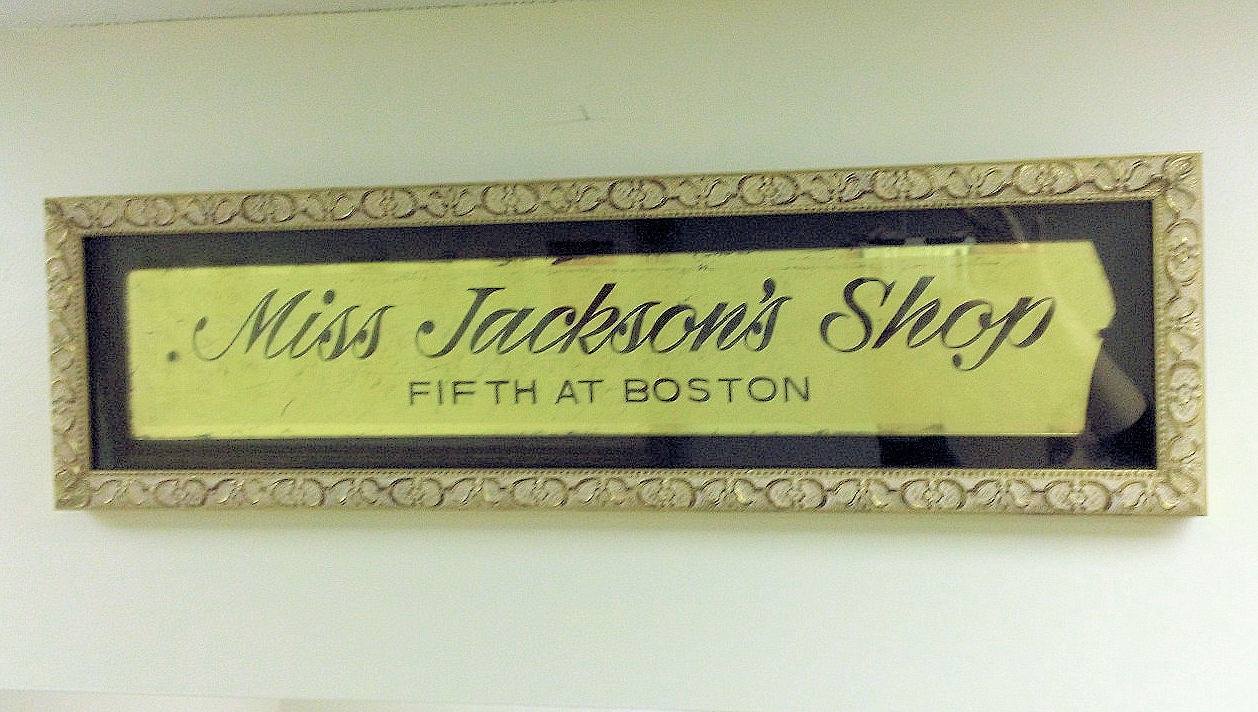 MORE:
Miss Jackson's Facebook page has some photos from the store's history as well as promotions for sales events over the last few years.
On the store's centenary, Tulsa People posted a Miss Jackson's timeline and a profile of Miss Jackson's history.
Photo at the top of this entry from the Instagram account of __pineappleprincess. Photo of the Philtower sign from the Miss Jackson's Facebook account.
A 2012 story on The List featured Miss Jackson's window displays, interviewing visual director Stacy Suvino and art director Rachel Everett.
Delta Air Lines' Sky magazine included Miss Jackson's in a list of about a dozen Tulsa shopping highlights.