Tulsa Boy Singers farewell concert Friday (05/26/2017)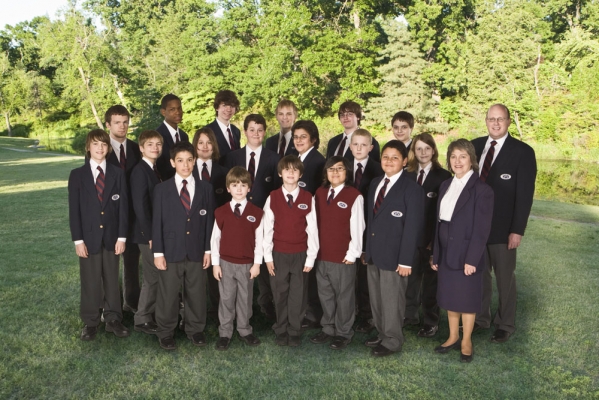 This Friday, May 26, 2017, at 7:30 pm, the Tulsa Boy SIngers will perform their farewell concert at Trinity Episcopal Church, 5th & Cincinnati in downtown Tulsa.
The program includes many classical and popular favorites from over the years: Haydn's Missa Brevis, "Skylark" by Johnny Mercer, Palestrina's Sicut cervus, Franck's "Panis Angelicus," "The Father's Love" by Lole, a medley from the musical Oliver!, and many more selections.
Tulsa Boy Singers was founded in 1948 by George Bowen and was led for decades by Gene Roads. Stephen Tappe succeeded Roads as director, and for the last 12 years or so, Casey Cantwell, choirmaster and organist at Trinity Episcopal Church, has directed TBS. Jackie Boyd Saylor has served as assistant director under Roads, Tappe, and Cantwell, commuting for many years from her home in Ponca City.
I'm very sad that, because of prior commitments I can't change, I won't be able to attend the final performance of an organization that has meant so much to our family. My oldest son joined at the age of nine, starting as a treble and finishing as a low bass. (That's him on the far left of a photo from around 2007). His tenure included TBS's singing tour of Britain in 2007. My youngest began at the age of five in TBS's junior choir but couldn't participate this year because of conflicts with another musical training program. My oldest son's first performance, at Philbrook's Festival of Trees, providentially opened the door to my dad becoming Philbrook's official Santa Claus for many years.
TBS introduced my sons to a high level of rehearsal and ensemble performance and the beauties of classical music and instilled both a solid foundation for musicianship and confidence in public performance. My biggest gripe against TBS is that there hasn't been an choral program for girls as devoted to high standards of repertoire and performance.
Many thanks to Casey and Jackie and the alumni and parents who have sustained TBS for so many years. I hope that many alumni and friends of TBS show up this Friday night to salute their efforts, to enjoy beautiful music in the beautiful Gothic surroundings of Trinity Episcopal Church, and to celebrate what TBS has meant to our community.