Cities: March 2012 Archives
Duane Lester, the All-American Blogger, links to an article in Der Spiegel about a photographer, Stefan Koppelkamm, who toured former East Germany in 1990 and 1991, shortly after the fall of the Berlin Wall, and returned a dozen years later, re-photographing the buildings he captured twenty years ago. These buildings had survived World War II and more than 40 years of Communist urban renewal, and they looked as if nothing had been done to repair or renovate them since the war. The photo gallery is stunning. Within 10 years after the end of Communist rule and reunification of the West, private owners had turned ruins into beautifully restored, useful buildings.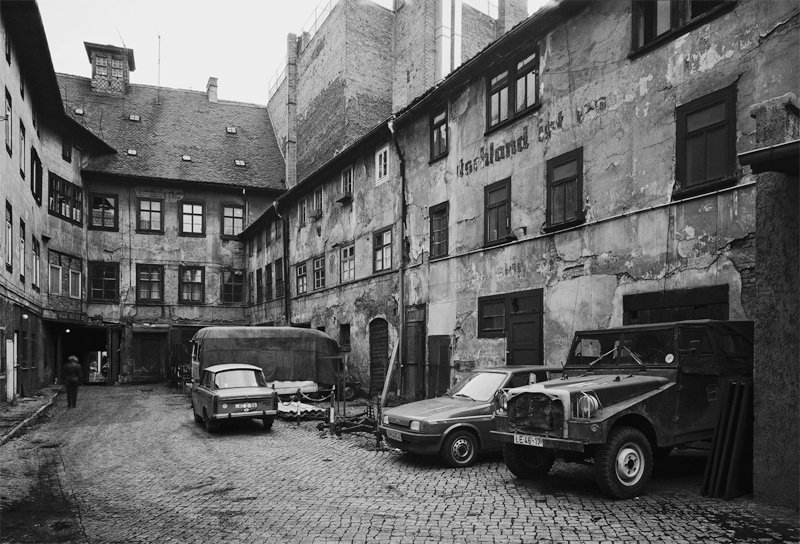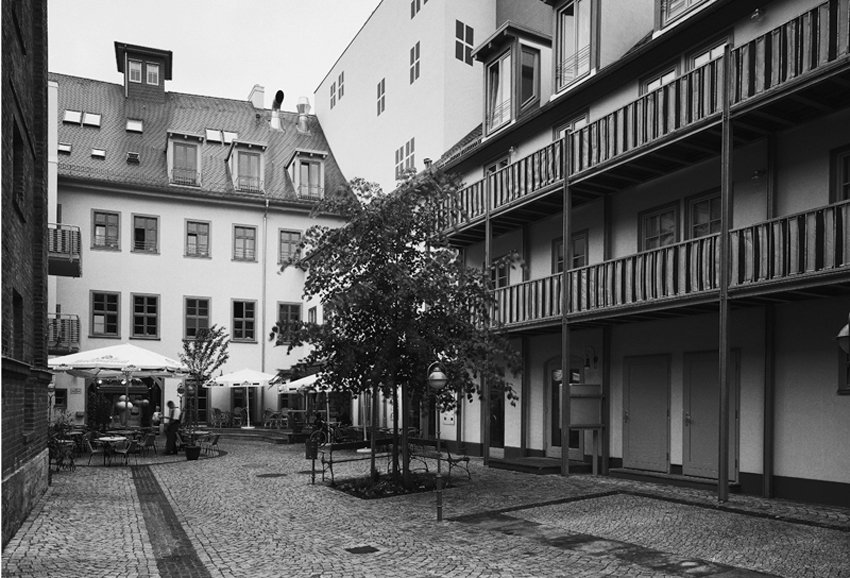 Duane Lester is right to say that these photos "tell an economic story leftists either can't comprehend or simply refuse to believe." 45 years of Communism did little to restore East Germany's cities. The economic incentives weren't there: Rent control kept a building owner's income too low to fund renovations. From Der Spiegel's story:
Neither housing associations nor private owners had the money to renovate the older buildings. From the end of the war onwards the government had fixed rents in the GDR and in practical terms they remained constant -- at between 0.40 and 1.20 East German Marks per square meter. On average the estimated cost of restoring an old building in East Berlin was 75,000 Marks, the equivalent of 80 years' rent for a GDR citizen. Many owners preferred to pass their dilapidated buildings onto the state to avoid the cost of the repairs. But the state wasn't in a position to save the buildings either.
Within 10 years, private capitalists had done what a Communist government couldn't do in over 40 years.
The photographer lamented that the renovations had spoiled many of the buildings. For example, a massive former stables in Zittau with exposed exterior masonry had been renovated, including plastering and painting the exterior. Perhaps the result was less romantic than a dilapidated building, but it's surely closer to the original condition of the building when it was being carefully maintained. In Germany, they plaster over brick and stone and whitewash or paint it.
It gave me a sense of hope that came to mind again as I took a walk downtown last night. and looked up to see the Tulsa Club at 5th and Cincinnati, a lovely Art Deco building, but long-abandoned with broken windows, tattooed with graffiti and smoke. I thought of the old Temple Israel synagogue building at 14th and Cheyenne, just a burned out shell. If these dilapidated East German buildings could be restored and returned to profitable use, surely Tulsa's abandoned historic buildings can be restored, too.