Education: January 2015 Archives
Happy National Handwriting Day! January 23rd was so designated because it's the birthday of John Hancock, president of the Second Continental Congress, whose bold signature graces our Declaration of Independence and became an eponym for a signature.
Cursive handwriting is a rarity anymore. I learned it in 4th grade, when it was still commonplace. As I remember it, it was a year-long process, and certain letters were just weird. Within a few years, I had given up on cursive and wrote in a somewhat slanted manuscript that wasn't joined up. By the time my kids learned it in school, we were told that many other schools had dropped cursive in favor of spending classroom time on other subjects. Many of today's teachers never learned cursive, much less learned how to teach it.
But now a Tulsa educator has come up with a way for students to reap the benefits of learning cursive with a much smaller investment of time.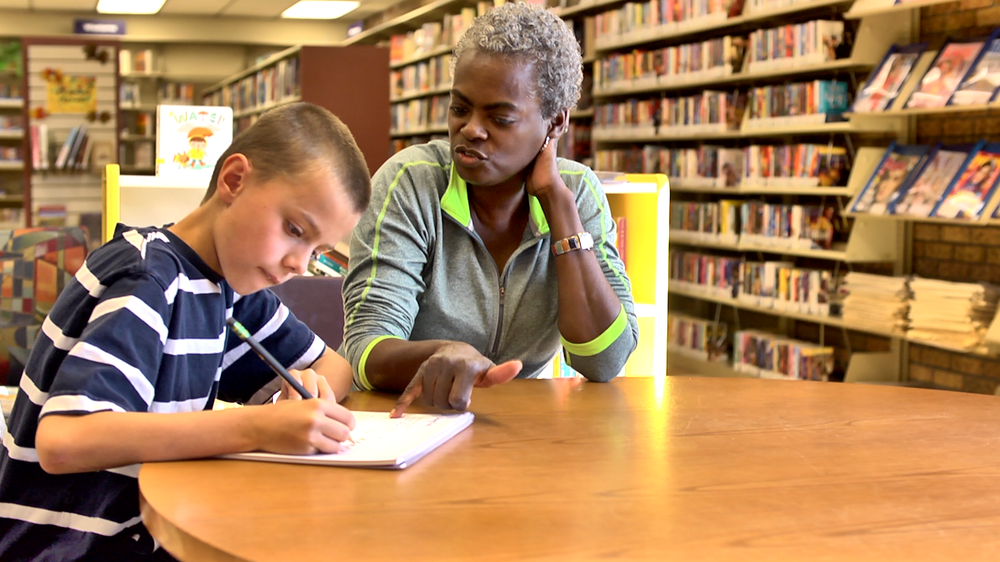 Some time ago, an adult literacy student asked his teacher, Linda Shrewsbury (pictured above), to teach him cursive so he could learn to sign his name. She realized that the traditional letter-by-letter elementary school approach would be frustrating for an adult student, so she looked for a more streamlined approach. Writing the lower-case cursive alphabet out on a large sheet, she noticed four common patterns -- ovals, loops, swings, and mounds. Master the four patterns and you could quickly learn to combine them to form the entire alphabet.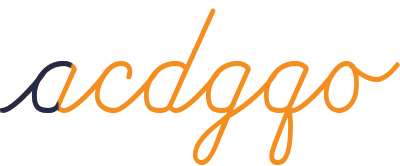 When I explained the patterns to Josh, his response was intuitive and fast. He caught on to forming the entire lowercase alphabet in 45 minutes and became so enthusiastic about his success that learning his uppercase initials was easy. After just one session, Josh signed his name.

After teaching more students from many different background all with similar results, I realized I was onto something--a greatly simplified way to help students master cursive handwriting. CursiveLogic's process teaches the entire lowercase alphabet in four lessons, greatly shortening the time required to master cursive handwriting.
Shrewsbury, who homeschooled her children and has taught in various settings from 1st grade to college, teamed up with her daughter Prisca LeCroy (who homeschools her children in Dallas) to turn this approach into a full-fledged curriculum, called CursiveLogic.

A small number of prototype copies of the student workbook have been printed, but Cursive Logic has launched a $25,000 Kickstarter project to fund a full commercial print run of student workbooks and teacher manuals and, if enough funds are raised, to develop instructional videos. The project has been honored as a "Kickstarter Staff Pick."
Is learning cursive just good for signing checks and contracts? Dr. William Klemm, Senior Professor of Neuroscience at Texas A&M University, wrote in a Psychology Today blog entry, that cursive has benefits for brain development:
Yet scientists are discovering that learning cursive is an important tool for cognitive development, particularly in training the brain to learn "functional specialization"--that is, the capacity for optimal efficiency. In the case of learning cursive writing, the brain develops functional specialization that integrates both sensation, movement control, and thinking. Brain imaging studies reveal that multiple areas of brain become co-activated during the learning of cursive writing of pseudo-letters, as opposed to typing or just visual practice....

The benefits to brain development are similar to what you get with learning to play a musical instrument. Not everybody can afford music lessons, but everybody has access to pencil and paper. Not everybody can afford a computer for their kids--but maybe such kids are not as deprived as we would think.
Prof. Klemm recently reviewed the CursiveLogic curriculum and was delighted:
Learning cursive provides crucial benefit to children at an age when they need it most: a sense of involvement and ownership, hand-eye coordination, patience, and self-control.

Now comes a short manual, "Cursive Logic" by Linda Shrewsbury that shows teachers and parents how to teach cursive the way it was done when I was a kid. I recognize many of the key elements that I learned from my 7th grade penmanship teacher: the proper way to hold a pencil, the role of forearm movement, and the need for deliberate practice on ruled paper. But this manual has an important innovation: a logic that groups the alphabet into four shape categories that share certain common movements.

I hope this book can keep cursive in the school curriculum. Educators no longer have the excuse that cursive is too hard to learn and that they can't find teachers who can teach it. Write on!

Perhaps you'd like to teach yourself or a loved one cursive using the CursiveLogic method. The only way to get a copy of the workbook is to help fund its printing through Kickstarter. For donations starting at $25, the reward includes a copy of the workbook, with more copies at higher donation levels. From $500 and up, you get a piece of a page in the first 10,000 copies printed for your own "tribute to the cursive tradition." As with all Kickstarter projects, pledges are only collected if the full amount is pledged. CursiveLogic is seeking $25,000 in pledges by February 19; they're already over a quarter of the way toward their goal.
Tulsa Community College has for several years offered a program to Tulsa County high school graduates called Tulsa Achieves: Free tuition and fees for up to 63 credit hours or three years, which ever comes first. To qualify, you have to have a C average or better in high school and enroll in TCC for the fall after you graduate.
These scholarships are primarily funded by the property taxpayers of Tulsa County and the sales and income taxpayers of Oklahoma out of the TCC budget:
The FY 14 budget includes the following components: approximately 34.4 percent from local appropriations; 32 percent from state appropriations; 31.6 percent from tuition and fees; and 2 percent from grants and other sources.
So the same families that send their young adults to TCC on a Tulsa Achieves scholarship are paying the property taxes (either directly as owners or indirectly as renters) and sales taxes to fund the scholarship. The same board of directors that pays for the scholarships are also in control of institutional costs. If the board were to allow spending to spiral out of control, the same people would have to decide whether to make up the difference by cutting the number or scope of Tulsa Achieves scholarships, raising tuition, or seeking outside funding. Raise tuition or cut scholarships too much, and students drop out. There's no disconnect between funding and spending, and that creates an incentive to keep costs under control.
President Obama has proposed federal funding to cover all community college tuition. I haven't seen a description of the funding formula, but the effect is almost certain to be the same as any situation in which a third party is paying the bill.
Right now TCC tuition plus fees is about $130 per credit hour, not counting flat fees on top of that. 30 credit hours per year is roughly what you'd need to take in order to graduate in two years with an associate's degree. So for the sake of example let's round it off to an even $4000 per academic year in tuition and fees.
So the federal government comes along and says we'll cover community college tuition and fees for qualified high school graduates. TCC would realize that they could phase out the Tulsa Achieves program or end it altogether. They wouldn't lose any students because the net cost to the student will remain the same, but now TCC would have an extra $4000 a year per student to play with. They could raise salaries, increase administrative perks, pay for more conference travel, build fancier facilities.
Then, suppose TCC should raise tuition and fees from $4000 to $5000 -- a 20% jump and far faster than the rate of inflation. A few adult learners may yelp, but not much, since they're only taking a course or two, not a full load. The students who qualify for free tuition from the federal government won't feel it at all. And now TCC would have even more money to spend on salaries, perks, travel, and facilities. They would regard it as "other people's money," even though it's really money ultimately but indirectly coming from Tulsa taxpayers and from the grandchildren who will have to repay the money the feds borrowed to fund "free" community college.
With a federal guarantee of free community college, would there be any pressure on TCC to control costs? No. If the federal government tried to limit reimbursement under the program to the original tuition baseline, there would be protests that the government is going back on its promise of free tuition.
I don't know how many Tulsa Achieves students have attained two-year degrees or gone on to four-year degrees. I don't know how many of those students would not have received a degree without the help of Tulsa Achieves. But I do know that Tulsa County residents are getting more educational opportunity for their tax dollars because the same board that determines the scope and size of the grants also has to account for the cost that those grants have to cover.
MORE: The New York Times' David Brooks points out that retention is a much bigger problem than tuition cost for underprivileged students trying to get an education:
The problem is that getting students to enroll is neither hard nor important. The important task is to help students graduate. Community college drop out rates now hover somewhere between 66 percent and 80 percent.

Spending $60 billion over 10 years to make community college free will do little to reduce that. In the first place, community college is already free for most poor and working-class students who qualify for Pell grants and other aid. In 2012, 38 percent of community-college students had their tuition covered entirely by grant aid and an additional 33 percent had fees of less than $1,000.

The Obama plan would largely be a subsidy for the middle- and upper-middle-class students who are now paying tuition and who could afford to pay it in the years ahead....

In short, you wouldn't write government checks for tuition. You'd strengthen structures around the schools. You'd focus on the lived environment of actual students and create relationships and cushions to help them thrive.

We've had two generations of human capital policies. Human Capital 1.0 was designed to give people access to schools and other facilities. It was based on the 1970s liberal orthodoxy that poor people just need more money, that the government could write checks and mobility will improve.

Human Capital 2.0 is designed to help people not just enroll but to complete school and thrive. Its based on a much more sophisticated understanding of how people actually live, on the importance of social capital, on the difficulty of living in disorganized circumstances. The new research emphasizes noncognitive skills -- motivation, grit and attachment -- and how to use policy levers to boost these things.

The tuition piece of the Obama proposal is Human Capital 1.0. It is locked in 1970s liberal orthodoxy. Congress should take the proposal, scrap it and rededicate the money toward programs that will actually boost completion, that will surround colleges, students and their families with supporting structures. We don't need another program that will lure students into colleges only to have them struggle and drop out.

Brooks mentions several specific challenges:
Community colleges are not sticky places. Many students don't have intimate relationships with anyone who can guide them through the maze of registration, who might help bond them to campus....

A quarter of college students nationwide have dependent children. Even more students at community colleges do. Less than half of community colleges now have any day-care facilities. Many students drop out because something happens at home and there's no one to take care of the kids.
My late mother-in-law, Marjorie Marugg-Wolfe, saw this need many years ago when she began working with "displaced homemakers" -- women who found themselves suddenly widowed or divorced and in need of a job. She founded the Benton County, Arkansas, Single Parent Scholarship Fund and helped begin similar funds statewide and nationwide. The fund helps with costs beyond tuition -- it may be books, childcare, or car repairs -- anything that might otherwise force a student to drop out. The aid is provided in the context of relationships with mentors and peers. Because the funds are raised and distributed by a private organization, funds are distributed according to compassionate judgment rather than rigid rules. Thousands of students in Benton County have been helped since the program's inception.
Rather than spend money our federal government would have to borrow and establish another federal bureaucracy, it would be better for state and local higher education officials to encourage more of these private scholarship funds to be established.