Music: June 2013 Archives
A little break from politics:
Sunday after church, we had a special treat waiting in the Fellowship Hall. The Edison High School chamber orchestra, preparing to leave for a tour of England the next day, performed their program for us, as a final dress rehearsal on this side of the pond. The program included a mix of old and new songs, many adapted from British folk tunes. One number, featuring Vintage Wildflowers harpist Dana Maher, caught my attention. (Dana is also music director at Christ Presbyterian Church, and mom to one of the Edison musicians.)
It's called "Swan LK 243," and it's by Scottish harpist Catriona McKay. It was inspired by and named for a sailboat, but on Sunday afternoon it was the perfect soundtrack, warm and wistful, for looking out the window to the church's playground, as children chased and climbed and swung and as their parents chatted and smiled and enjoyed the sunshine and a respite from the threat of storms.
Here is "Swan LK 243," performed by Catriona McKay on harp, Aly Bain on fiddle, Jerry Douglas on dobro, Donald Shaw on piano, and Russ Barenberg on guitar.
MORE: Here's the same fiddler, Aly Bain, and a couple more, doing an instrumental version of "Lily Dale," a song written by Billy Jack Wills, Bob's youngest brother.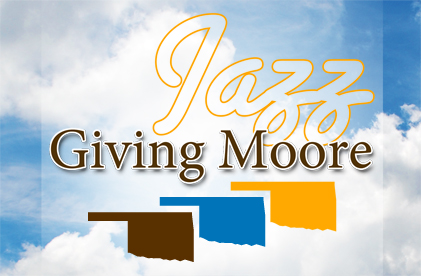 Tonight, Thursday, June 6, 2013, at 7 p.m., trumpeter and vocalist Jeff Shadley and the Disaster Relief Orchestra will take the stage at Tulsa's Jazz Depot to benefit Oklahoma tornado relief.
Admission is free, but donations are encouraged and will go directly to support the Tulsa Chapter of the American Red Cross Disaster Relief Fund. From the press release:
"I'll have a lot of the usual guys who work with me, including Victor Anderson on saxophone and Dave Johnson on trumpet," says Shadley. "Mike Bennett is also coming in to play trumpet, Steve Ham to play trombone, Mike Cameron on tenor sax, and I'll have a couple of [NSU Jazz Studies director] Tommy Poole's students in there, too, who're both really good.

"I've got two great pianists, Chuck Gardner and Scott McQuade, who'll be trading off throughout the show. And there's a tremendous lead trombone player named Zac Lee who's coming in from Oklahoma City to play with us. I offered to at least give him gas money, and he wouldn't even take that."

All of the musicians are donating their services, as are Tulsa media figures Julie Chin and Michele Lowry, the emcees for the evening, and vocalists Cindy Cain, Pam Van Dyke Crosby, Sarah Maud, Rebecca Ungerman, Ruby Shadley, and Shadley himself, the featured singers at Thursday's event.
Also on the bill: The Tulsa Rock Quartet, a string quartet "bridging the gap between the classical and rock performance worlds."