Western Swing: May 2012 Archives
Here's Merle Haggard, singing lead and doing his best imitation of Bob Wills' hollers, with three Texas Playboys: Johnny Gimble playing fiddle, Tiny Moore (next to Merle, holding a fiddle) and Eldon Shamblin (playing his Stratocaster) singing harmony.
Let's send this one out to Elizabeth "Fauxcahontas" Warren in Massachusetts.
Tiny Moore was best known as a virtuoso mandolin picker, but he was also a terrific vocalist. Tiny was only given the chance to sing lead on a few Texas Playboys recordings, but he shared lead vocal duties with Bob's youngest brother Billy Jack Wills in Billy Jack's Sacramento based western swing band (1952-1954). Eldon Shamblin, a brilliant and creative rhythm guitarist, also served as arranger and band manager for the Texas Playboys, and sang on trios and quartets from time to time. Tiny and Eldon, teamed up with steel guitarist Herb Remington on the triple guitar arrangements of big band tunes on the Tiffany Transcriptions recordings. Tiny, Eldon, and Johnny had all performed, along with Joe Holley, Alex Brashear, and Johnnie Lee Wills on Merle Haggard's 1970 album A Tribute to the Best Damn Fiddle Player in the World (Or, My Salute to Bob Wills), and Tiny and Eldon toured with Merle Haggard for a few years.
Many thanks to See-Dubya for the tip.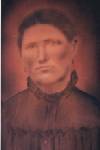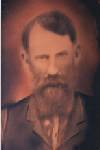 I am exactly as Cherokee as Ms. Warren: Family lore says that my great-great-grandmother Nancy Catherine Boyd was a half-blood Cherokee. (Note the high cheekbones.) She was born in Ohio, but the story is that there was a community of Cherokee in Ohio who had moved there to get out of the way of white expansion into Cherokee lands in the South; many then, it is said, moved to Indian Territory to rejoin their relocated people in their "permanent" home. Nancy married William Basil Newman, who refused to let Nancy enroll with the Dawes Commission, because he didn't want his wife owning land (an allotment) in her own name; and thus old Basil deprived all his descendants of the benefits of Cherokee citizenship, or so the story goes.
If you weren't at Cain's Ballroom on Saturday, April 14, 2012, you missed an evening of family-friendly fun and great music, starting with the induction of Woody Paul, Herman Johnson, Keith Coleman, and Kenny Baker (the latter two, posthumously) into the National Fiddler Hall of Fame, and ending with a performance by Riders in the Sky. Each inductee was introduced with a brief video; two are up on YouTube, and you'll find them on the jump page of this entry.
Our whole family was there. Between the tickets and the money we spent at Too Slim's Mercantile, it was not a cheap evening, but we had a great time, and it was especially worth it to give our younger two the chance to see Riders in the Sky in person. They were as entertaining as ever. I could imagine Bob Wills was there in spirit, with a big grin and an approving holler for every swinging fiddle lick.
The Riders played many great cowboy classics and their original tunes (now classics in their own right): "Texas Plains," "My Oklahoma," "Cool Water," "That's How the Yodel Was Born." Woody Paul played and sang one of his original compositions, a beautiful waltz called "The Arms of My Love."
Joey the Cowpolka King took the lead on "Drifting Texas Sand" and made the most of the echo part on "Cool Water."
Ramona Reed, a vocalist with the Texas Playboys in the '50s and '60s, came up on stage to add her famous yodel to the mix with "I Want to Be a Cowboy's Sweetheart." Here she is with Ranger Doug:
Sidekick and geezer Sidemeat came out to recite "Reincarnation" and sing "I've Cooked Everything" (a parody of "I've Been Everywhere").
In response to an audience request they played "Take Me Back to Tulsa." "Ghost Riders in the Sky" included a shout-out (of sorts) to music historian Guy Logsdon, who was in the audience -- right after the line, "As the riders loped on by him, he heard one call his name...." We got to see the Pixar short "For the Birds" as the Riders played the soundtrack live.
I was blown away by an old tune that was new to me -- "Trail Dust." Recorded by Sons of the Pioneers in 1963, its lush minor-key harmonies brought to mind Tex Williams and His Western Caravan's "Artistry in Western Swing" (1948) and the exotica genre popular in the late '50s and early '60s.
An act devoted to the music of Hollywood's singing cowboys could easily stray into pure nostalgia, utter corn, or hip ironic detachment, but the Riders manage to poke fun at the conventions of the genre in a genuinely affectionate way, while demonstrating their respect for the tradition with their impeccable musicianship. In Woody Paul's Hall of Fame induction video, bassist and face-ist Too Slim mentioned the wit in Woody's playing, and you can hear it from all four Riders -- a constant flow of creativity whether taking the lead or backing their bandmates.
Riders in the Sky are renowned for being fan-friendly, sticking around to shake hands, sign autographs, and take pictures. My six-year-old, who was bouncing off the walls at the thought of meeting them, was rather more shy when the moment came to shake hands, but he told Ranger Doug that he listened to their version of "Don't Fence Me In" every night, and the Idol of American Youth sang a few bars for him. When we posed for photos, Joey the Cow Polka King swapped his cowboy hat with my oldest son's fedora, and Too Slim set his hat on my daughter's head.
We first came across Riders in the Sky on their weekly radio show, Riders Radio Theater, more than twenty years ago and first heard them in person in '92 in Springfield and again in Ponca City, as part of the Cherokee Strip Land Run centennial, in 1993. When our oldest came along, we took him to see the Riders at the National Cowboy Hall of Fame and at the Walton Arts Center in Fayetteville.
Our younger two go to sleep each night to a CD of western lullabies, a mix of songs by the Bob Wills and His Texas Playboys, Johnnie Lee Wills and His Boys, Sons of the Pioneers, and, of course, Riders in the Sky.
As far as I know, this was the first time Riders in the Sky have played Tulsa, although they've performed in many smaller cities and towns in the region. I hope it's not too long before they come back.
MORE: Listener-supported WMKV-FM in Cincinnati plays an episode of Riders Radio Theater each Tuesday at 11 a.m. Cincinnati time (10 a.m. Tulsa time), followed by an episode of the Jack Benny Show, on "Theater of the Mind," a daily hour of old time radio -- on other days you can hear The Life of Riley, The Great Gildersleeve, Burns and Allen, Fibber McGee and Molly, The Adventures of Sherlock Holmes with Basil Rathbone, and Bold Venture, starring Humphrey Bogart and Lauren Bacall. The station runs a 24/7 schedule, including Big Band music all night long. You can listen to WMKV-FM online (click the link on the home page); here's a direct link to the stream.