Western Swing: May 2015 Archives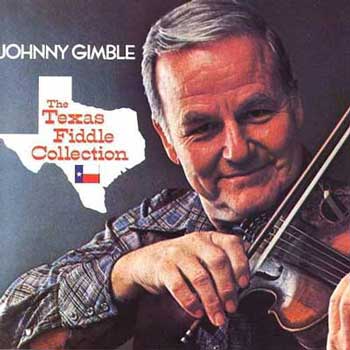 Legendary fiddler Johnny Gimble died today at the age of 88.
Gimble was hired by Bob Wills for the Texas Playboys in 1949. After a few years on the road, he retired to barbering and playing music on the weekends. But in 1968 he moved to Nashville and made his mark as a well-regarded session musician. Bob Wills recommended Gimble to Merle Haggard for Haggard's tribute album to Wills, and Gimble was on Wills' final album, For the Last Time in 1973. His frequent guest spots on A Prairie Home Companion brought Western Swing fiddle to the awareness of a broader audience. His brilliance at improvisation outshone his contemporaries and stayed bright for well over a half-century. He was also accomplished on mandolin, and he can be heard playing the instrument on many of the Texas Playboys' late '40s, early '50s sides for MGM.
The best tribute I can manage is for you to hear Johnny Gimble playing. Here he is from 1977, with Merle Haggard, Tiny Moore, and Eldon Shamblin:
From 1981, a music-heavy documentary called Gimble's Swing, featuring Eldon Shamblin. (I'm pretty sure there's a glimpse of Tulsa trumpeter Mike Bennett in this show.)
Here's Johnny Gimble fiddling around with Mark O'Connor:
Johnny Gimble plays Bob Wills' part (as he did in the Clint Eastwood movie Honkytonk Man) on San Antonio Rose, with Asleep at the Wheel, and Texas Playboys bandmate Herb Remington on steel guitar:
Here's a 40-minute profile featuring Johnny Gimble telling his own life story:
Can't embed this one, but here's Johnny Gimble playing "Take Me Back to Tulsa" with George Jones and his band.
And finally, from his Texas Fiddle Collection, "Goodnight Waltz":
(Sadly missing from the Internet: The 1981 Austin City Limits episode featuring Johnny Gimble, Jethro Burns, and Tiny Moore, playing swing mandolin, backed by Eldon Shamblin and David Grisman. KLRU sends a takedown notice every time it's posted online.)