Western Swing: September 2016 Archives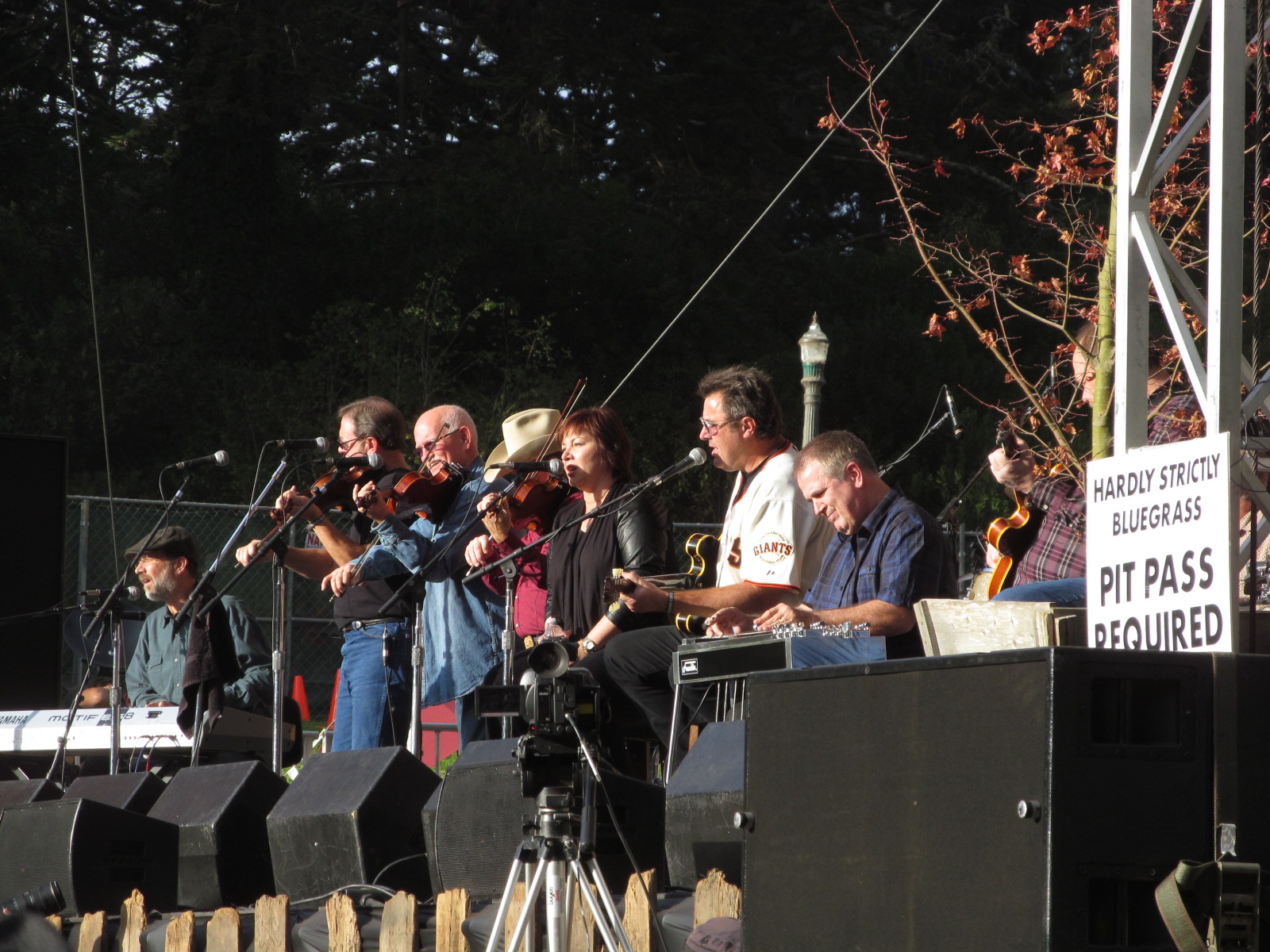 Every year about this time, Golden Gate Park in San Francisco hosts a weekend of free performances from dozens of bands. It all started with bluegrass, but it expanded to include country, folk, Americana, zydeco, blues, western swing and who knows what all, and now it's known as Hardly Strictly Bluegrass.
If you can't be in Golden Gate Park in person, you can watch the live stream from some of the stages. You'll find the 2016 schedule here; don't forget that it's two hours later in Tulsa. Saturday's lineup includes the Time Jumpers, Mary Chapin Carpenter, Steve Earle & the Dukes, Kris Kristofferson, Chris Isaak, and Cyndi Lauper (Cyndi Lauper?), plus a bunch of acts that I'm insufficiently hip to have heard of.
You can also peruse the webcast archives from earlier years, going back to 2012. The 2015 HSB webcast included performances by Los Lobos, Punch Brothers, Time Jumpers, Asleep at the Wheel, Blind Boys of Alabama, and Doobie Decimal System. The 2014 HSB archive includes Nitty Gritty Dirt Band, Bruce Cockburn, Bela Fleck and Abigail Washburn, Buckwheat Zydeco, and the Time Jumpers.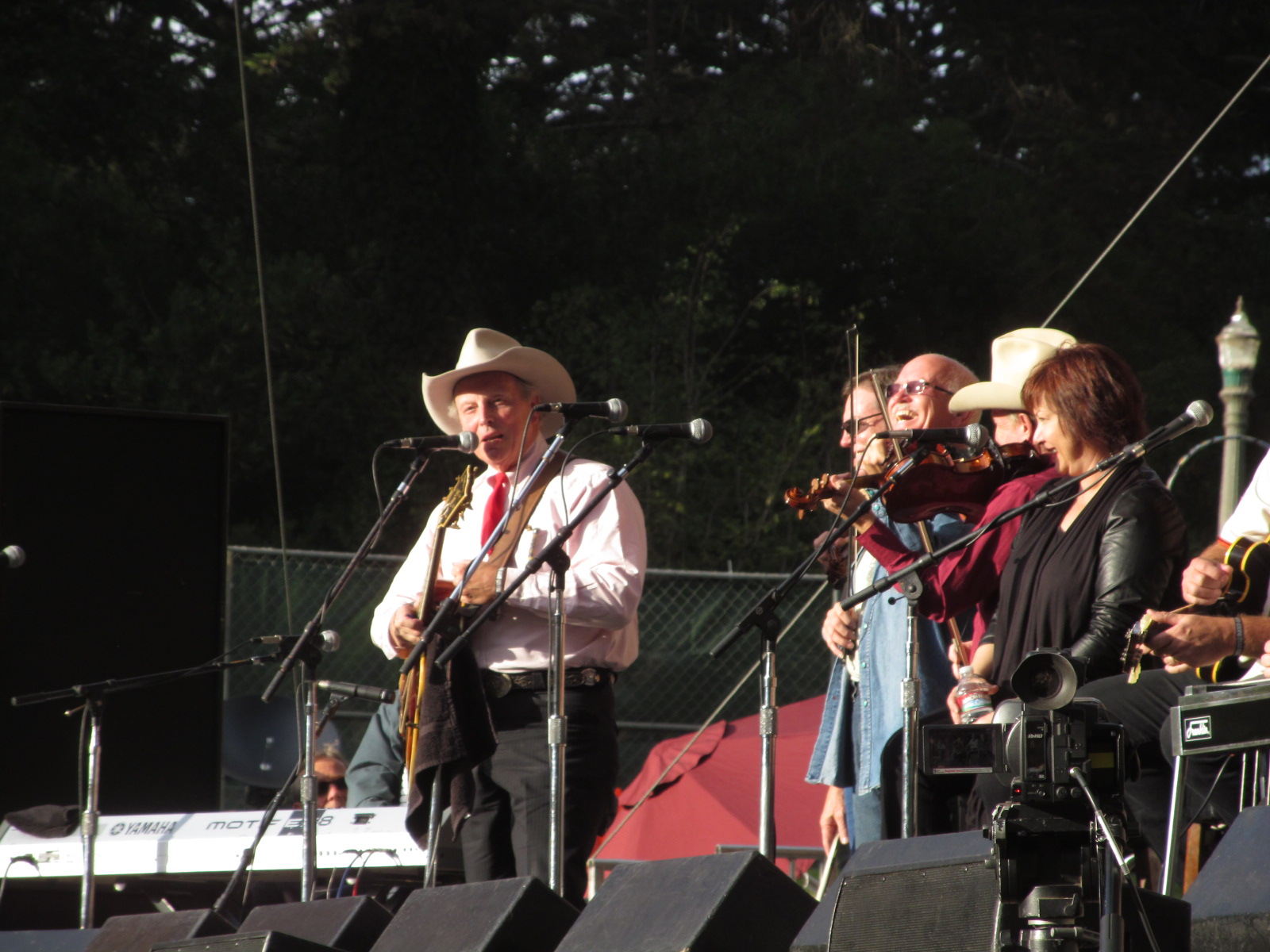 The Time Jumpers began simply as a weekly gathering of Nashville session musicians who wanted an outlet to play their favorite kinds of music -- including western swing. Fiddler Kenny Sears and his vocalist wife Dawn Sears were among the founders. Ranger Doug Green from Riders in the Sky was an early member. Eventually country superstar Vince Gill joined in, but just as one more guy in the band. The informal gathering gelled into a band, and they began touring and recording together.
I had the happy providence of being in SF for the Time Jumpers 2013 performance -- so far the only time I've seen them perform. It turned out to be a special occasion: Dawn Sears had been diagnosed early in 2012 with late-stage lung cancer. She had been through treatment and was feeling well enough to join the band for this trip. In this performance, she sang "Someone Had to Teach You" (about 4 minutes in) and "So Far Apart" (starting about 35:30).
Here's the Time Jumpers' 2013 performance at Hardly Strictly Bluegrass:
Dawn passed away on December 11, 2014, age 53, and the Time Jumpers' new album, Kid Sister, is dedicated to her memory.
Here's the Time Jumpers' 2014 performance:
And here they are in 2015:
MORE:
As a bonus, here's Asleep at the Wheel at Hardly Strictly Bluegrass 2015: