Oklahoma History: June 2012 Archives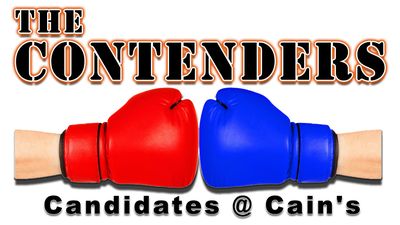 KRMG, TYpros, the League of Women Voters, and Leadership Tulsa are teaming up once again to bring candidates and voters together to meet and talk one-on-one about the issues in a relaxed environment. The Contenders is tonight, Monday, June 18, 2012, from 5:30 to 7:30.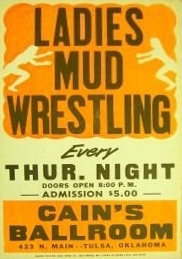 This time it's at Tulsa's historic Cain's Ballroom, 423 N. Main St., a fitting locale in several respects. Dancers have two-stepped their way across the curly maple dance floor for over 80 years; a couple dozen politicians two-stepping their way around pointed questions should feel right at home. And Tulsans of the baby boom generation will remember a time in the early '80s when Cain's (under earlier ownership) hosted a weekly ladies' mud wrestling night. The mud slung tonight will be, we hope, metaphorical and kept to a minimum.
I hope to talk to a number of candidates tonight, but I know I won't have time to talk to very many of them, so please share any interesting exchanges you have with the candidates at Cain's event in the comments below.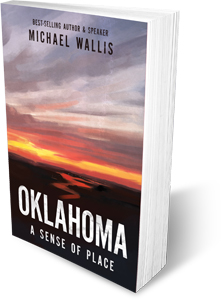 Tulsa author Michael Wallis, who helped rekindle America's love affair with Route 66 and who told us the true stories of Oklahoma legends like Frank Phillips, Pretty Boy Floyd, and Wilma Mankiller, has a new book out, and he'll be signing it this weekend in Tulsa and Oklahoma City.
The book is Oklahoma: A Sense of Place, and here are the places Wallis will be signing books:
Tulsa: Saturday, June 9, 2012, 1 pm to 3 pm, Steve's Sundry Books and Magazines, 2612 S. Harvard Ave.
Oklahoma City: Sunday, June 10, 2012, 3 pm to 5 pm, Full Circle Bookstore, 1900 NW Expressway.
Wallis invites you to write about your sense of place:
Everyone has a sense of place. Many have more than one. Your sense of place may be a state, city, or neighborhood. Perhaps it is a specific site -- a cathedral, a park, a river, a beer joint, a graveyard, or a house.

I want to hear from you. I want you to tell me about your sense of place, or places. Send me your candidates and include pictures if possible. Some submissions will be posted and could be cast in a future Sense of Place video series.
I've already submitted one idea: The 1929 pony-truss bridge east of Headrick, on a historic aligment of US 62 in southwest Oklahoma.
MORE: Speaking of a sense of place, National Geographic travel blogger (and Tulsa native) Aric S. Queen thinks Tulsa (or maybe Oklahoma City) might just be the next Austin. And he asks whether Tulsa is "an architecture fanatic's dream". And he declares the grilled catfish at Wanda J's in Broken Arrow to be the best anywhere. (Hat tip to Holly Wall at This Land Press.)