Oklahoma History: June 2014 Archives
The Tulsa World had an item about what may be the only naval battle fought within the borders of Oklahoma, 150 years ago Sunday, on June 15, 1864. Confederate troops led by Col. Stand Watie (later promoted to Brigadier General) attacked a Union supply steamboat on the Arkansas River.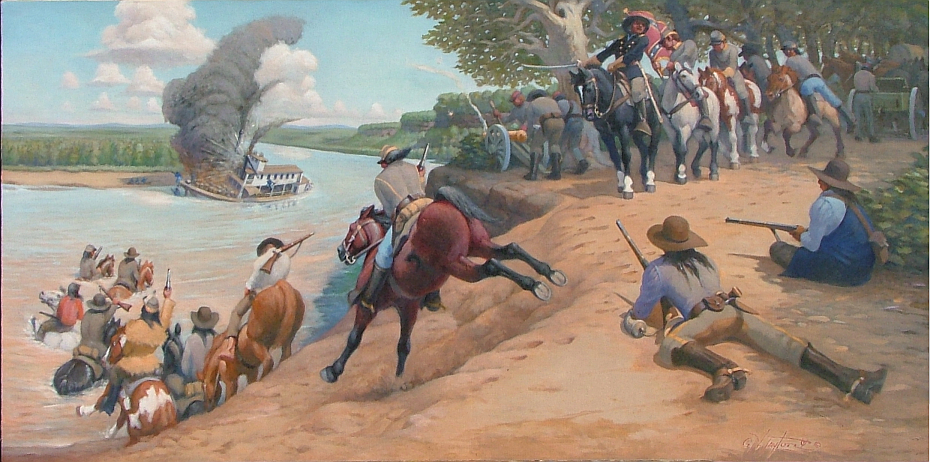 Painting of the Confederate attack on the J. R. Williams by Durant artist Neal Taylor, on display in the Oklahoma History Center.
After the war the U. S. Congress authorized the publication of the official war records of both armies in the "War of the Rebellion." Official dispatches from Col. Watie and his commanding officer regarding the Battle of the J. R. Williams were published in 1891 (Series I, Volume XXXIV, Part I (Reports), Chapter 46, Operations in Louisiana and the Trans-Mississippi States and Territories, Part 1, January 1 - June 30, 1864, pp. 1011-1013).
After one of Watie's lieutenants arrived with news, Gen. D. H. Cooper sent the following dispatch to Fort Towson: