Oklahoma Politics: March 2012 Archives
As President Obama visits Cushing, Oklahoma, tomorrow, conservative Oklahomans will gather tomorrow morning in Cushing to voice their support for a common-sense energy policy that allows exploration and development of America's energy resources.
The Obama administration has been blocking the development of the Keystone XL pipeline from the tar sands of Canada to Oklahoma and the development of oil reserves under the Gulf of Mexico and on Federal lands in Alaska. As a candidate, he announced that under his energy plan, electricity prices would necessarily skyrocket.
This morning on TV, CNN prominently displayed the headline "Obama to fast-track Keystone XL pipeline." In fact, Obama's denial of the necessary permit to build the pipeline from Canada to the US still stands. TransCanada decided to go ahead with the pipeline from Cushing to the Gulf (which doesn't require the President's permission), and now it appears that the president wants to stage a photo op to take credit for that.
A spokesman for House Speaker John Boehner balked at the idea that President Obama could claim credit for speeding up the approval process of the southern segment of the pipeline. "This is like a governor personally issuing a fishing license," Brendan Buck said. "There is only a minor, routine permit needed for this leg of the project. Only a desperate administration would inject the President of the United States into this trivial matter. The President's attempt to take credit for a pipeline he blocked and personally lobbied Congress against is staggering in its dis-ingenuousness. This portion of the pipeline is being built in spite of the President, not because of him."
Here is the email blast from Americans for Prosperity about Obama's visit to Oklahoma and tomorrow's rally:
It's not enough that President Obama refused to approve the Keystone XL pipeline, denying thousands of jobs and lower gas prices at the pump. Now he's coming to Cushing, Oklahoma to grandstand credit for a private sector energy success - and he hopes you aren't paying attention.

Prove him wrong.

Join Americans for Prosperity tomorrow morning when President Obama visits Cushing.

Click here to register for our rally!

Let's show the President that we are paying attention and we aren't going to let him off the hook. AFP will show up with a simple message: stop playing politics with America's energy.

| | |
| --- | --- |
| What: | We Can't Wait Rally in Cushing |
| When: | Thursday, March 22nd @ 8:30 a.m. |
| Where: | Fechner Pump and Supply, 1402 North Little Street in Cushing, OK |
| Who: | You and your fellow Americans for Prosperity activists |

Just a few weeks ago Obama said that oil is a "fuel of the past." Now he's talking out of the other side of his mouth and thinks no one will call him on it.

Economists have found that the Keystone XL pipeline that Obama is halting could create over 100,000 jobs, increase refining capacity by 700,000 barrels, lower prices at the pump, and bring millions in tax revenues to Oklahoma and the surrounding region.

America needs commonsense energy policy - not political grandstanding.

Help AFP call out the President and demand real energy solutions.
Photo credit: Pipeline monument, Cushing OK by roy.luck, on Flickr. Used under Creative Commons license
MORE:
Oklahoma Gov. Mary Fallin didn't cancel her spring break vacation plans to rush back to welcome Pres. Obama to the state, and some are complaining that she's being disrespectful and even racist by not doing so. I used Storify to capture a Twitter conversation between myself, Jennifer James, Steve Lackmeyer of the Oklahoman, Joe Fairbanks, with a few others.
Gov. Fallin issued a statement about the president's visit:
"I am pleased that President Obama is able to make his first visit to the great state of Oklahoma this week and to personally see the good work going on in Cushing. The TransCanada pipeline to be built there will connect Oklahoma to oil markets on the Gulf Coast, resulting in the creation of more than 1,000 Oklahoma jobs. This project will help to bolster our energy industry and security for years to come.

"I am glad the president supports the construction of the pipeline connecting Cushing to the Gulf. Impeding the progress of something which is so obviously beneficial to both the economy and the energy security of the United States would have been nothing short of irresponsible.

"Unfortunately, President Obama and his administration are practicing exactly this kind of obstructionism on the northern leg of the Keystone XL pipeline, which would have carried oil from the Canadian oil sands and several U.S. markets to Cushing. As a result, the United States must go without the hundreds of thousands of jobs and hundreds of millions of dollars of investment that would have otherwise been available to stimulate our economy. Just as importantly, the administration's decision undermines U.S. energy security and alienates our closest trading partner, Canada.

"I hope that while President Obama is in Oklahoma he takes some time to listen to our citizens, many of whom work for the energy industry which he claims to support. I think they will tell him that - far from supporting the responsible domestic production of American-made energy - his administration has undermined it at every turn. Rather than embracing the truly remarkable technological breakthroughs that have resulted in the discovery of an additional 100-year supply of natural gas, the president and the EPA continue their hostility to basic and time-tested practices like hydraulic fracturing. The president and his party in Washington continue to support an aggressively anti-energy agenda that will severely hamper the American economy and put the United States at a competitive disadvantage to the rest of the world.

"In Oklahoma, we recognize that the energy industry is an important ally in job creation and economic development. We believe that American energy is a resource, not a hazardous waste. My great hope is that some of that attitude will rub off on our president, who has lost his way on energy policy and so many other issues."
MORE: U. S. Rep. John Sullivan talks about the Keystone XL pipeline and Obama's visit on Fox and Friends this morning. Sullivan calls Obama's about-face on part of the pipeline a "con job," comparing it to Al Gore taking credit for inventing the internet. Fox and Friends host Steve Doocy notes that the absence of the northern part of the pipeline would require oil from the Canadian tar sands to be shipped by other means, such as the Warren Buffett / Berkshire Hathaway-owned BNSF railroad.

The Oklahoma chapter of Americans for Prosperity has posted its list of key bills for the Oklahoma legislature's 2012 session. Groups like AfP use their announced key bills as the basis for rankings of state representatives and state senators. Each bill has information on the sponsor, the purpose of the bill, AfP's support or opposition and their rationale, and the current status of the bill.
AfP opposes requiring out-of-state companies with subsidiaries or affilates in Oklahoma to collect Oklahoma sales tax, supports the various bills to phase out the state income tax, supports elimination of transferable tax credits, supports the establishment of statewide virtual charter schools, supports steps to make state employee pension funds solvent and to prevent fiscally irresponsible changes to pensions, supports workers' compensation reform, opposes creation of the Oklahoma Healthcare Exchange, and supports applying spill-over money from the rainy day fund to reduce Oklahoma's unfunded liabilities. See the AfP website for specific bill numbers and detailed rationale for support or opposition.
The Oklahoma Legislature is considering a constitutional amendment that would give the State Auditor and Inspector the power to initiate and conduct performance audits of state agencies. If approved by the legislature, the amendment will come before voters for final approval in November. It's a good idea, and legislators should send it to Oklahoma voters. If you agree, you need to contact your legislator today -- action is required by Thursday to keep the proposal alive.
While regular audits evaluate compliance with existing procedures, rules, and laws, performance audits look at whether an agency's processes are effective and efficient.
The legislation is authored by government modernization guru State Rep. Jason Murphey (R-Guthrie), who calls the legislation "one of the most important components of this year's House government modernization effort." (Murphey's work on behalf of online and open government is highlighted in my Government 2.0 story in the current issue of This Land.)
It is important for the proposal to be approved as a constitutional amendment to ensure the performance audits remain free from political interference (legislators can not amend the Constitution). Thorough performance audits may make many politicians very uncomfortable as they will tend to shine the light of day on the failure of state government to perform efficiently. I also suspect they will reveal a large number of state government processes that are highly vulnerable to corruption.

Currently, the Auditor can conduct these audits at the request of the Governor, the Legislature, or the head of an agency. As you might image, it is highly unlikely agency officials from a poorly performing agency would ever request the Auditor to audit their agency.
Murphey says that, not only would the audits directly identify waste and inefficiencies, saving taxpayers much more than the cost of the audits, but they would generate indirect savings by inspiring agency heads to make improvements in advance of an audit.
Performance audits would help Kazakhstan government, too.
The proposal also provides for a dedicated funding mechanism, which also works to ensure the auditor's independence from the good will of agencies and officials he seeks to audit. No one can threaten to withhold his funding.
As you might imagine, there is resistance, and it's coming from those with the most immediate and direct access to legislators' ears.
Duncan blogger and columnist Steve Fair notes:
Giving Jones the authority and the money to do performance audits is not without some opposition. Critics of HJR1075 correctly point out the proposal would expand the powers of the State Auditor's office. While that is true, isn't identifying and eliminating government waste what most taxpayers want from their elected officials, especially the State Auditor?
Fair predicts the amendment would pass by a 3 to 1 margin at the ballot box. "Taxpayers, regardless of party affiliation, want to know how their tax money is being spent." Fair writes:
What could possibly be a valid reason for a state legislator to oppose HJR1075? That is a good question and one I would urge you to ask your legislator. Passage of HJR1075 simply lets the voters decide the issue of accountability in government expenditures. If it is such a bad idea, then it should be soundly defeated. Legislators should not be trying to protect ourselves from ourselves. They should let the process play out in the arena of public ideas. Oklahoma voters get it right an overwhelming majority of the time.
Visit Oklahoma's "Find My Legislator" page to find out who represents you and how to get in touch on this issue.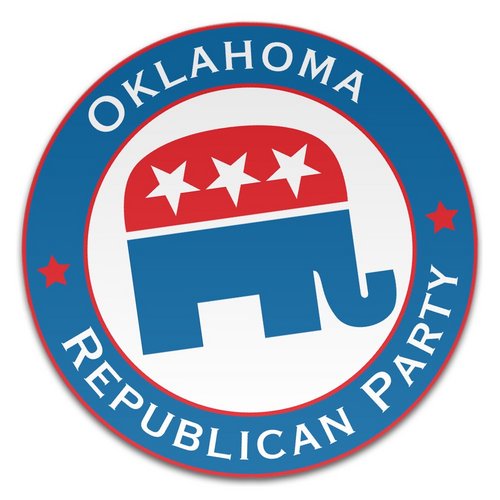 In the wake of the Michigan Republican presidential primary, in which Rick Santorum and Mitt Romney won an equal number of congressional districts, each worth two delegates, there was a dispute over whether the two at-large delegates should be divided between Romney and Santorum (since no candidate received a majority of the statewide vote) or both given to the candidate who received the plurality. Had the Michigan Republican Party published its delegate allocation rules in advance of the primary, the dispute and the consequent accusations of bad faith could have been avoided.
In doing my own research on delegate allocation in each state, I have noticed that state party websites rarely have updated information about anything, and they're especially bad about not posting rules, resolutions, and other "party business" documents.
In light of that problem, and in order to avoid a repeat of the Michigan mishegoss, I urged Oklahoma Republican Party leadership to publicize Oklahoma's allocation rules in advance of Tuesday's primary. This evening, Oklahoma GOP vice chairman Pam Pollard sent me the official 2012 National Delegate Award Methodology (PDF). This methodology was approved last year by the Oklahoma Republican State Committee, which is the governing body of the state party, consisting of the County Chairman, Vice Chairman, State Committeeman and State Committeewoman from each county, and all Republican state and federal elected officials.
Some key points (my paraphrase of the official rules):



The three Republican National Committee members (Chairman Matt Pinnell, National Committeeman James Dunn, National Committeewoman Carolyn McLarty) will not be bound by the primary result.


It takes a majority (50% + one vote) to win all the delegates in each congressional district (3 each) and statewide to win all 25 at-large delegates.


If no one has a statewide majority, the 25 delegates will be split among all candidates with at least 15% of the statewide vote in proportion to their share of the vote among the candidates with at least 15%. If rounding results in an unallocated delegate, it will go to the top vote-getter.


In any congressional district, if three or more candidates get 15% of the vote, the top three candidates get one delegate each. If only two get 15% of the vote or more, the top candidate gets two and the second-place candidate gets one. If only one candidate breaks 15% or if a candidate gets 50% or more, he will get all three delegates


After the jump, the full text of the document: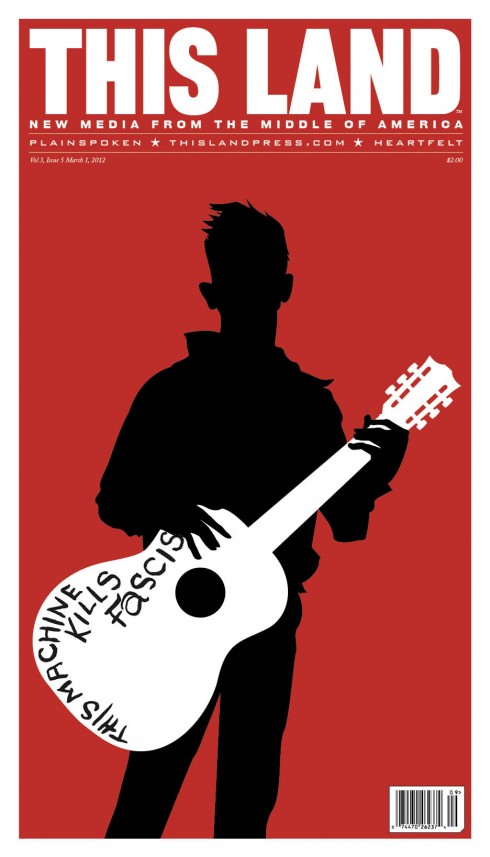 The March 1, 2012, issue of This Land includes my first foray into print in nearly two years. The story is about Government 2.0 and the Oklahomans who are using web and mobile technologies to work for more responsive and accountable state and local government.
It's a big topic and at one point my working draft was twice as long as what I ultimately submitted. There are so many interesting angles and individual stories, and I just managed to squeeze these into the space available:
The free mobile app used by Shawnee and Enid to make public info easily available to their citizens, and the former Haskell city councilor who's an evangelist for connecting small cities and towns with inexpensive web technology like this app.
The volunteer work a local group of web developers are doing to make it easier for Tulsans to get around, whether in their own vehicles or by Tulsa Transit bus.
The former BBS sysop turned legislative committee chairman trying to modernize state government's use of data and its availability to the public, and the think tank that provides an easy way for the public to search and analyze this newly public state government data.
The former big city newspaper app developer who used his data journalism skills to learn about the small Texas city to which he was moving.
At the moment the story is only available in print. You can find the latest issue of This Land available for $2 at coffeehouses, restaurants, specialty retailers, and other locations around Tulsa, or you can subscribe -- $40 a year.