Tulsa: February 2012 Archives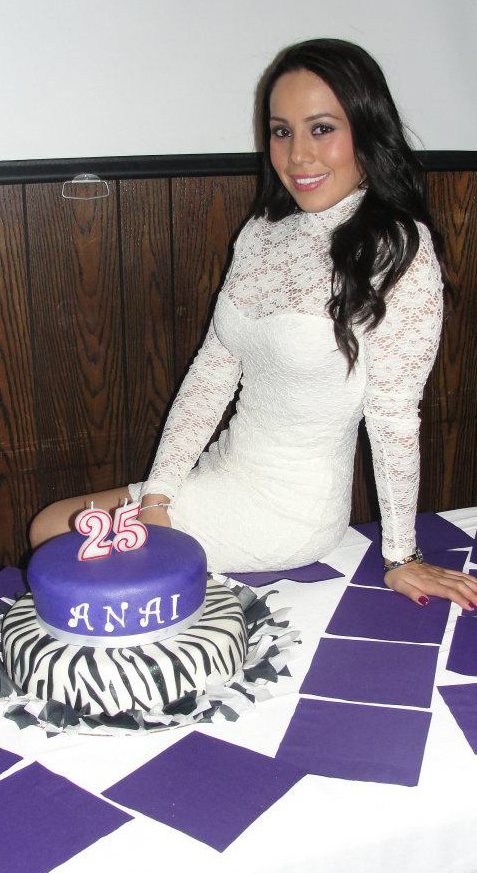 Oklahoma just had an election, we'll have another in just a couple of weeks, then more elections in April, June, August, and November. It's a busy year for voting.
But I must call upon my fellow Tulsans and Oklahomans to cast one more vote today in the name of good citizenship. No ID required, you don't have to register, and you don't have to go to your neighborhood polling place. Just click on that photo, then vote for Anai Rios, the first name on the list, on the upper left.
Anai Rios, 25, from Tulsa, is one of 10 finalists in the "virtual casting" for Univision's Nuestra Belleza Latina 2012, a combination reality show and beauty pageant. This season, the two top vote-getters in the virtual casting election will fly to Miami to join 10 contestants selected at auditions around the country. This season's competition premieres on Univision on March 4, 2012. Each episode features competitions, viewer voting, and elimination of one of the contestants.
According to the website, voting is "in effect until February 20, 2012," which is Monday. But vote today, just to be sure, and then vote again tomorrow. I suppose you could even cast a separate ballot for her on every different browser on every PC you own.
Here's the video Anai submitted for the competition. I should probably mention that she is in her bathing suit for part of the video, just in case that would influence your decision to watch or not. Watching the video is not, however, a prerequisite for voting for Anai Rios.
Why is this worth an item at BatesLine, you ask? Anai and her family have been good friends of my parents for many years. (Also, it happens to be Rule 5 Sunday, in the tradition of The Other McCain. See his treatise, "How to Get a Million Hits on Your Blog" for further explanation.)
So, my fellow Tulsans and my fellow Oklahomans, I am proud to endorse Anai Rios for Nuestra Belleza Latina contestant. Please vote early and often for Anai Rios.
The Augustine Christian Academy Show Choir will be delivering singing valentines next Tuesday, February 14, 2012.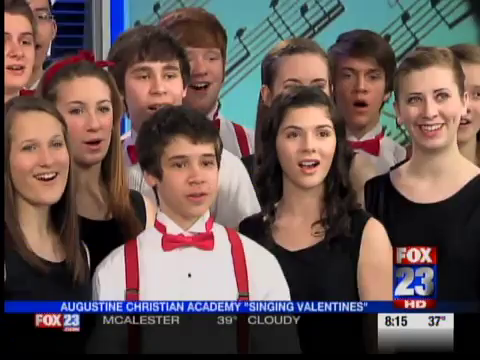 Are you looking for something unique and extra special for the ones you love this Valentine's Day? Let them be serenaded by a group of very talented singers from Augustine Christian Academy's Show Choir. Prices range from $25 - $40. We'll deliver a song, a personalized card, chocolates, and a special dedication to a location of your choice within the Tulsa area. Deliveries will be offered from 9:00 AM - 8:00 PM on February 14th. Order early to get your preferred delivery time! All orders must be received by February 13th! Get your Singing Valentine order form by CLICKING HERE, or pick one up in the school office. Please call Mrs. Gale Post at 918-852-2040 for more information.
Here's the group singing "Unforgettable" this morning on Fox 23 Daybreak:

The more you pay, the more precise you can be with the delivery time. Proceeds support the ACA performing arts program, which is producing Hello, Dolly, April 19 through 22, 2012.