Tulsa History: August 2013 Archives
FINAL UPDATE! Council votes 7-to-Patrick to change the name within the IDL to M. B. Brady Street in honor of the Civil War era photographer, thus preserving the street name while clarifying that we don't wish to honor W. Tate Brady. Not sure if I should applaud the finesse of this move or hoot derision at a too-clever-by-half decision that is likely to make no one happy. Maybe the most eloquent reaction is a comment by JR Seifried on KRMG's story: "lolwut"
UPDATED AND BUMPED 2013/08/15: Yesterday, Councilor Phil Lakin, who was missing from last week's debate and tie vote and won't tell how he would have voted had he been there, announced that tonight's up-or-down vote may not happen:
"Together, we are reorienting ourselves -- and our votes -- toward a constructive solution rather than simply engaging in an up-and-down vote on changing the name of Brady to Burlington," Lakin said in a prepared statement.
I humbly suggest that, notwithstanding the tongue-in-cheek aspects of what follows below, the core idea is a constructive solution: Appoint a commission to look at the history behind all of Tulsa's names, decide on criteria that make a name unacceptable, propose substitutes for unacceptable names (preserving, I hope, Tulsa's orderly street-naming and numbering system), and propose a means for covering the cost of renaming. The public would adopt or reject the renaming and its attendant costs by an up-or-down vote.
Originally published on August 12, 2013.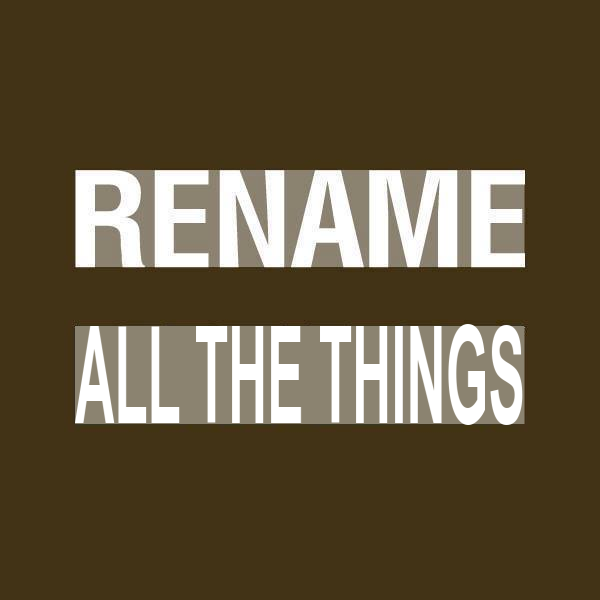 The problem with the proposal to eradicate the name Brady from Tulsa's map is that it doesn't go far enough. Tate Brady was a founder of the City of Tulsa and a booster of its early growth, but he was also involved in some evil and despicable acts and organizations.
On Thursday, the City Council will vote again on whether to rename a street that honors a Klansman to honor instead a family that grew wealthy on the human misery of the slave trade.
The renaming of Brady Street and Brady Place to Burlington Street and Burlington Place respectively would be one of several Tulsa street renamings in recent years. These are true renamings, not mere double-signing. (An example of double-signing: 41st Street between Peoria and Riverside is called "Nancy Apgar Avenue" to honor the late Brookside Neighborhood Association leader, but 41st Street remains the address of homes and businesses along that stretch of road.)
In 1997, Tulsa renamed the former Osage Expressway to honor the late Baptist pastor and civil rights leader L. L. Tisdale. The former Crosstown Expressway, which bears I-244 and US 412 from the Inner Dispersal Loop to the eastern city limits, was renamed the Martin Luther King Junior Memorial Expressway in 1984 at the direction of then-Gov. George Nigh. A segment of Haskell Street was renamed John Hope Franklin Boulevard in honor of the historian. Last year, N. Cincinnati Avenue from Archer Street to the northern city limits was renamed Martin Luther King Junior Boulevard -- an idea that had been brewing since the late 1980s.
But Tate Brady was hardly alone in his evil deeds and attitudes. His case has attracted the most attention because of Lee Roy Chapman's research in This Land Press, but there are others who are honored in the name of a street, a school, a library, or a theater who contributed to some atrocity of the past or held attitudes that we now consider repugnant.
Overlook for the moment any positive contributions to the community, and let's look at the worst that can be said about many of the people whose names are reflected in city streets and city-owned property.
For example, the city's Richard Lloyd Jones Jr. Airport honors the late Tulsa Tribune executive and long-time airport authority member. But he was named to honor Richard Lloyd Jones Sr., his father and predecessor at the Tribune who is believed to have published an inflammatory editorial that sparked the 1921 attack on Tulsa's African-American community.
Not to ignore another former Tulsa newspaper family, Eugene Lorton was publisher of the Tulsa World in November 1917 when its editorial page called for the lynching of members of the International Workers of the World. A day later, a group called the Knights of Liberty kidnapped and tortured 17 members of the I. W. W.; Tate Brady was named as a ringleader in what became known as the "Tulsa Outrage."
Tate Brady chaired the committee for the 1918 reunion of the United Confederate Veterans, but many of the other names on the committee are honored with Tulsa parks and streets. S. R. Lewis is the namesake of Lewis Avenue. Charles Page has a boulevard. The names Owen, Howard, and Turner can be found on city parks. Eugene Lorton's name is on this list, as are famous Tulsa oilmen McBirney and McFarlin. C. N. Haskell, Oklahoma's first governor, is on the list, too -- he signed the state's Jim Crow laws and is the namesake of Haskell St.
That's just early-day Tulsa. We haven't touched the places named to honor the architects of the second destruction of the Greenwood district via urban renewal and the Model Cities program in the late 1960s and early 1970s. Mayors, commissioners, city attorneys, members of committees -- all should be investigated for culpability in demolishing what Tulsa's African-American community painstakingly rebuilt after the 1921 riot.
Greenwood itself is named after Greenwood, Mississippi, which is named for Choctaw chief Greenwood LeFlore, who owned slaves, betrayed his own people by signing the treaty for the tribe's removal to Oklahoma, and urged the Five Tribes to support the Confederacy.
We could rename Greenwood to Garrison, to match the name the sixth block east of Main has in far-north Tulsa, but Garrison got its name for racist reasons. The blue-collar white people to whom Tulsa's far-north subdivisions were first marketed wouldn't have wanted to live on a street whose name was associated with Tulsa's African-American community.
We can't do anything about George Kaiser Family Foundation naming its private property after Woody Guthrie, who was a vocal advocate for a murderous ideology responsible for the deaths of tens of millions and the enslavement of billions in Russia, China, Cuba, southeast Asia, and around the globe. But Tulsa could dis-honor the old Red by giving Guthrie Avenue a different name.
One block further west, Sam Houston was involved in the theft of Texas from Latino rule to Anglo rule. Indian and Jackson Avenues are, ironically, next to each other. President Andrew Jackson, the founder of the modern Democrat Party, was a racist demagogue responsible for the deaths of thousands of Native Americans on the Trail of Tears.
Waco Avenue may have had a neutral meaning when it was named, but nowadays it's associated with the burning of the Branch Davidian compound, which inspired the bombing of the Alfred P. Murrah Building in Oklahoma City, according to the perpetrator of that atrocity.
Rather than handle these renamings piecemeal, with the potential of a new renaming (and a four-hour long public hearing) at every week's City Council meeting, the City Council should appoint a diverse commission of historically minded citizens to research the histories of all names under the control of the City of Tulsa and its boards and commissions.
This commission -- perhaps to be called the Commission for the Sanitation of Politically Incorrect Names (C-SPIN) -- would report back with a comprehensive recommendation to rename certain streets, an estimate of the cost to rename, and a revenue proposal (sales tax or general obligation bond issue) for funding the recommended renamings, including city expenses like street signage and grants to affected businesses and residents to cover signage, business cards, letterhead, and other street renaming expenses.
The commission would have to consider whether a person's misdeeds rises to the level of deserving the removal of his or her name from a public place. They might wish to set criteria that would be applied consistently to decide thumbs up or down. Not everyone will agree with my worst-case assessments
Just like the Federal Base Re-Alignment and Closure Commission (BRAC), the recommendation could not be amended, but would be submitted to City of Tulsa voters for an up-or-down vote on the renaming and the tax to fund it.
One-by-one renaming will be inefficient and unquestionably inconsistent. A comprehensive review of all names at once will allow the mayor and council to focus on other crises, will tend toward a consistent application of criteria, and will put the matter to rest for, we hope, many years. I hope the City Council will consider this possibility on Thursday.