Show and kvell: Kid photos from Little Rock
It's been way, way too long since I posted kid photos. Click on the thumbnails to see the full-sized image:
Here's the eight-year-old getting gang tackled by the German Shepherd puppies at Robinwood Farms.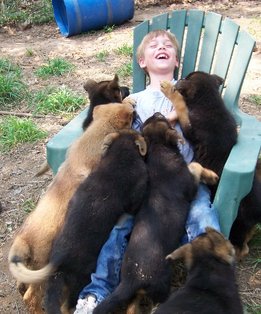 (More after the jump.)
And here he is in the downstairs sunporch in the house in Quapaw Quarter with Nick, newly relocated from the farm to the city.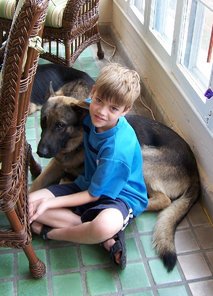 Here's the four-year-old nearby, looking for all the world like she's enjoying her morning coffee. (Believe me, she doesn't need caffeine.)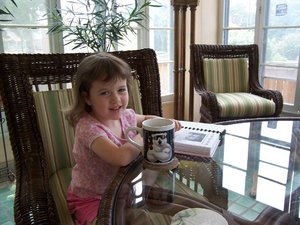 And here she is posing on the front porch. She really wanted her picture taken with this lion.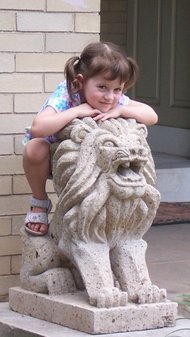 Hat tip to the missus, who took all of these photos but the last one.