Places to see in Wichita
I originally posted part of this as a comment on Catholic Ragemonkey in response to Fr. Shane Tharp's mentioning that he's in Wichita:
Wichita is a nice place to visit. I took several business trips there in the not-too-distant past, and I always found time to get out and explore a bit.
If you're much of a meat-eater, Wichita has a great barbecue buffet in the most unlikely place. It's called B&C Creations. The front part sells antiques, gift, and art; the buffet (lunch only) is in the back. You pay a laughably low price and get all you can eat of the some of the best smoked ribs and pulled pork you'll ever have. They have garlic coleslaw, too, which is amazingly good. It's on the eastern edge of Old Town, 355 N. Washington.
Watermark Books on East Douglas is an independent bookseller with a cafe and free WiFi. Exploration Place, the science museum across the river from downtown, is a lot of fun, and you're just an hour away from the second-biggest collection of spacecraft in the world -- the Cosmosphere in Hutchinson.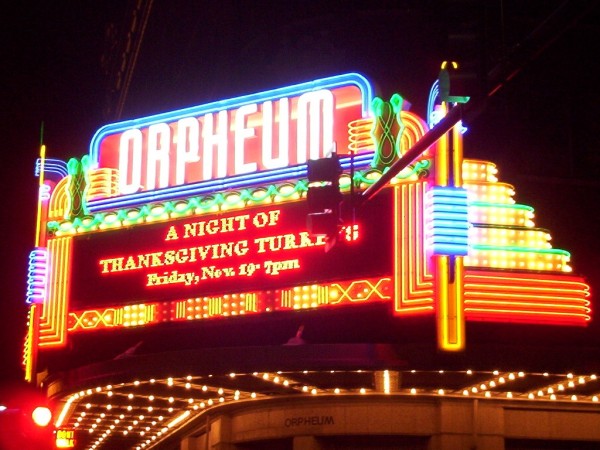 I neglected to mention the Orpheum Theatre, a classic downtown movie palace which is under restoration. I went there to see Reefer Madness, Plan 9 from Outer Space, and The Terror of Tiny Town during one of my trips. I even got a tour of the projection booth.
Wichita is a nicer place to visit than you might think. The key is to get away from the main highways. Driving the length of Douglas east to west is a good way to see the most interesting parts of town, including downtown, which hasn't been as devastated by parking lots and urban renewal as Tulsa's downtown has, and the old village of Delano, just west of the river.