Another cancellation
I've suspected this for a long time: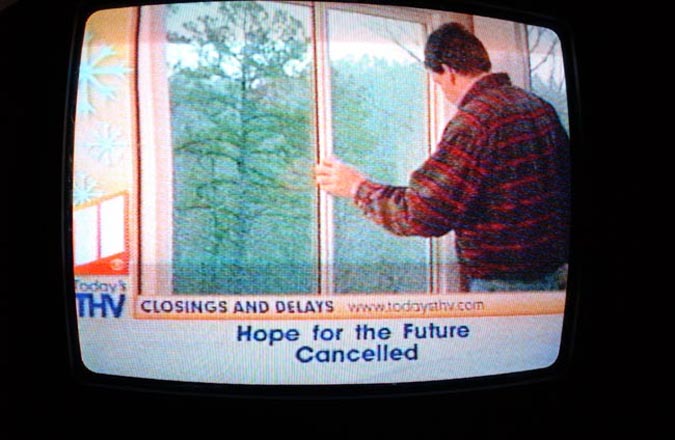 (Received via e-mail from Kirk Jordan's Mighty Works Project. Kirk was staff photographer in Arkansas Gov. Mike Huckabee's administration. You can see a few of his more artistic work here.)
Feel free to submit your own unintentionally funny cancellation notices, real or imaginary, in the comments.
0 TrackBacks
Listed below are links to blogs that reference this entry: Another cancellation.
TrackBack URL for this entry: http://www.batesline.com/cgi-bin/mt/mt-tb.cgi/2695