There's more than one...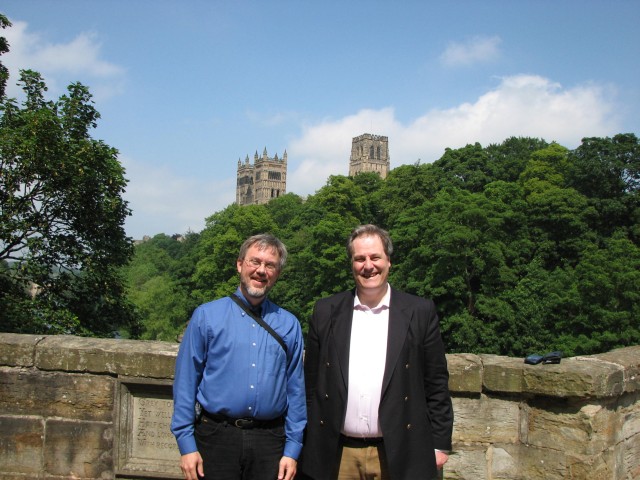 On the left, Michael D. Bates, columnist for Urban Tulsa Weekly and proprietor of batesline.com.
On the right, Michael W. Bates, former Member of Parliament and Paymaster General, now director of the Northern Board of the Conservative Party.
In the background, Durham Cathedral on a brilliant June day.
I had the pleasure of spending a lovely but all-too-brief hour and a half in the company of Michael and his son Matthew, strolling along the Wear, having a light lunch in the cathedral's Undercroft Restaurant, and talking about British and American politics and the remarkable story of the Emmanuel College in Gateshead and how high expectations can transform an underprivileged area.
0 TrackBacks
Listed below are links to blogs that reference this entry: There's more than one....
TrackBack URL for this entry: http://www.batesline.com/cgi-bin/mt/mt-tb.cgi/2921