District 6: For Jim Mautino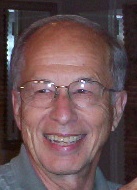 I grew up in far east Tulsa (and beyond, in Rolling Hills in what was then unincorporated Wagoner County). My parents still live out there in District 6, and they've got a Mautino sign in their yard.
In the 19 years we've had a Tulsa City Council, for only two years has far east Tulsa had a representative at City Hall who was devoted to the district's best interests. During his 2004 to 2006 term, Jim Mautino worked for improved infrastructure to make attractive new development possible. He fought against those who wanted to treat east Tulsa as a dumping ground, who refused to respect our zoning laws and stormwater regulations. His service on the council was a natural extension of his many years of volunteer service as a neighborhood advocate.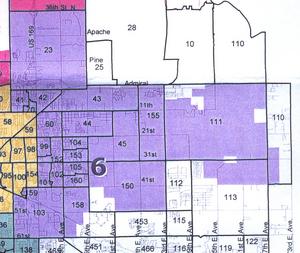 He also worked closely with councilors from north and west Tulsa to ensure that city government paid attention to the needs of these long-neglected areas. This too was an extension of his pre-council work in organizing a coalition of neighborhood associations from around the city. Cooperating with councilors from different parties, socioeconomic backgrounds, and parts of the city, he worked for more considerate treatment of homeowners in the zoning and planning process, for stronger ethics standards, and for identifying and developing major new retail centers -- trying to capture more suburban retail dollars within city boundaries.
Long before the bribery scandal in the Public Works Department came to light, Mautino pushed for a top-to-bottom audit of the department.
For his devotion to his job, his district, and his city, Mautino was vilified by the mainstream media and officials of the metro-wide chamber and homebuilders association, and he was the target of a recall effort in 2005. He beat the recall overwhelmingly and in 2006, won renomination, despite a primary challenge well-funded by the Money Belt establishment. But he fell short of re-election, as his Transport Workers Union brothers betrayed him and campaigned instead for Dennis Troyer.
Troyer, who considers Crocs to be appropriate footwear for City Council meetings, has been a cipher on the council -- a reliable vote for Mayor Kathy Taylor and the Money Belt establishment, a reliable vote for zoning changes to permit more haphazard, ugly industrial development along our city's eastern gateway.
While Mautino is a conservative Republican, his honesty and integrity have won him fans across the political spectrum. Here's what Greg Bledsoe wrote about Jim back in 2006:
A little over a year ago I had the pleasure of meeting and getting to know your City Councilor Jim Mautino. Since that time, it has become clear to me that Jim is the most hardworking, dedicated and selfless public servant I have ever known. He is the salt of the earth. His tireless commitment to the improvement of District 6 and the whole City of Tulsa is without limitation. He has worked long hours for better sewers and streets (including a dramatic increase in funding for District 6), balanced economic development and transparent government at City Hall.
Here's what I wrote about Jim Mautino back during his first run in 2004:
Jim Mautino... is by far the best choice for the District 6 seat. Jim has been a tireless advocate for his part of town, working on zoning and planning issues to protect property values and the quality of life. Jim has persisted and more often than not prevailed because he knows the rules and does his homework, and he won't give up without a fight.
Here's what Steven Roemerman wrote about Jim Mautino during his 2006 re-election campaign:
If you spend 5 minutes with Jim you'll hear a lot of sewer talk. Not foul language but talk of sanitary sewer lines, then you'll hear a lot of talk about water lines, followed by a lot of talk about improving streets. He is passionate about improving the infrastructure in East Tulsa because Jim knows that infrastructure spurs development, and development spurs economic growth. Despite stiff opposition Mautino's hard work has paid off. Jim has brought sewer lines to East Tulsa businesses that were threatening to leave because they were still operating on sewage lagoons. When Jim is not working on acquiring water or sewer he is working on our streets. Jim drives all over District 6 taking pictures of poor road conditions, dangerous intersections, and car wrecks.

All that hard work has paid off. It is Jim Mautino's tenacity that has brought 28 million dollars of new project dollars through the 2006 Third Penny Sales Tax.
There were several close votes where Jim's voice and vote would have been decisive in favor of good government and careful management of taxpayer dollars. There were several close votes where Jim's voice and vote would have been decisive in favor of good government and careful management of taxpayer dollars. East Tulsa and the city at large need Jim Mautino back on the Council. To make that possible, Jim Mautino first needs your vote in the Tuesday, September 8, 2009, Republican primary, and again in the November general election.
MORE: After the jump, a video (by David Schuttler) of a 2006 council speech by Jim Mautino on problems in the Public Works Department, and a second video about BOK's efforts to get the City of Tulsa to pay off the Great Plains Airlines loan. And here's my column from January 28, 2009, about his proposal for a SCARE audit of the city's largest department -- he learned this kind of wide-ranging, independent, well-funded, top-to-bottom audit during his years working for American Airlines.
STILL MORE: Jim Mautino on the Great Plains Airlines deal and BOk's efforts to get the City Council to cough up money that the citizens of Tulsa didn't owe.
0 TrackBacks
Listed below are links to blogs that reference this entry: District 6: For Jim Mautino.
TrackBack URL for this entry: http://www.batesline.com/cgi-bin/mt/mt-tb.cgi/5256