District 6: Jim Mautino vs. Councilor Crocs on high-speed rail
Some time ago, Steven Roemerman sent a set of questions to all incumbent councilors to get their opinion on high speed rail, whether Tulsa needs it and how it should be funded. So far three have responded: District 2's Rick Westcott, who was reelected with a primary victory, District 9's G. T. Bynum, who faces perennial candidate Roger Lowry in the general election, and District 6's Dennis Troyer, who faces Jim Mautino, the former councilor he beat in 2006.
Dennis Troyer's responses to Roemerman's questions were almost incomprehensible, but Roemerman generously gave the councilor a chance to revise and extend his remarks. Instead of improving on his first answer, Troyer opted to send a second response as strange as the first.
You'll have to read Troyer's words for yourself, but it appears that Troyer wants to get rid of the Third Penny sales tax as a way of funding high-speed rail. (I don't get it either.)
Roemerman also gave Jim Mautino the chance to respond. The contrast is striking: Mautino's responses are thoughtful, concisely stated, and grounded in principle. I especially liked this point:
Successful rail systems rely on connections to high density population areas with strong urban Public Transportation Systems.
Mautino has traveled widely, including time in Europe and larger U. S. cities. When you take an inter-city train in Europe, the whole journey can be car-free because the stations are in major centers of activity, and there are public transit systems (bus, rail, or a combination) to connect the main-line stations to many other places in the city.
That's not the case in most of the U. S. Using a downtown-to-downtown rail link for a typical trip between Tulsa and Oklahoma City, you'd need to drive downtown, find parking, and then find a rental car on the other end to take you to your destination. Assuming the rail trip itself can be cut to an hour, there's still the added overhead of getting from your point of origin to the train network and from the train network to your real destination. It's almost always going to be faster to drive point-to-point, no matter how fast the train goes.
I also appreciate Mautino's clear position on new or higher taxes -- no -- and his clear position on priorities -- streets, public safety, education.
I might be inclined to dismiss Troyer's disorganized and unprofessional response, except that it is characteristic of his service as a councilor. Just as it would be inappropriate to wear Crocs to a formal occasion, It's inappropriate for public figure to send out a sloppy and barely considered response to a media inquiry. In fact, Troyer wears Crocs to city council meetings, but he appears to leave his thinking cap at home.
Jim Mautino's term as councilor was the only time in the history of the City Council that District 6 has had real representation -- someone there to look after the interests of far east Tulsa residents at City Hall. Mautino took time to research issues, drawing on his experience as an American Airlines maintenance instructor, quality assurance auditor, and neighborhood leader to come to a conclusion and to advocate for his conclusion in council debates.
Troyer, meanwhile, has been a rubber stamp for the mayor's office, developers, and unions. Troyer has been happy to support the continued trashing of Tulsa's front door -- I-44 between 193rd East Ave and 145th East Ave.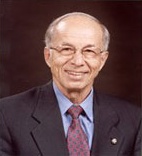 Mautino not only looked out for his district's interests during his two years in office, he also worked with other councilors on strategic issues affecting the entire city. One example: Mautino pushed for sewer service to an industrial area that wasn't served by city sewer. The move allowed for further development and job growth in the City of Tulsa. Mautino was also a strong advocate for new retail within city boundaries to help generate more sales tax revenue.
I urge you to vote for Jim Mautino if you live in District 6, ask your friends in the district to vote for him, and donate and volunteer for his campaign. District 6 needs him, and so does the rest of Tulsa.
1 TrackBacks
Click the "continue reading" link to find links to helpful essays on BatesLine, my endorsements, voter information from the Tulsa County Election Board, multimedia, and candidate questionnaires, all to help you as you get ready to vote (post-dated to r... Read More