The Nutcracker, this weekend at Augustine Christian Academy
Augustine Christian Academy's Junior Performing Arts Company presents "The Nutcracker" this weekend, December 11-13, 2009. I attended last night's dress rehearsal, and it's a wonderful story told through dance, colorful costumes and sets, and the music of Tchaikovsky -- the party, the wind-up dolls, the snowflakes, the battle with the Mouse King and his minions, the Spanish, Arabian, Chinese, and Russian dancers, the gingerbread clowns, and the Sugar-Plum Fairy.
What: The Nutcracker

Where: Augustine Christian Academy, 30th St., just west of Sheridan Rd.

When:




Friday, December 11, 2009, 7 p.m.


Saturday, December 12, 2009, 7 p.m.


Sunday, December 13, 2009, 2 p.m.



Admission: $8.50 for adults; $6 for students.
Tickets are available at the school office. I'm told that Friday and Sunday are almost sold out.
Saturday, before the performance, there's a special "Land of the Sweets" extravaganza -- a light dinner, desserts, and priority seating for the show -- $20 for adults; $15 for students.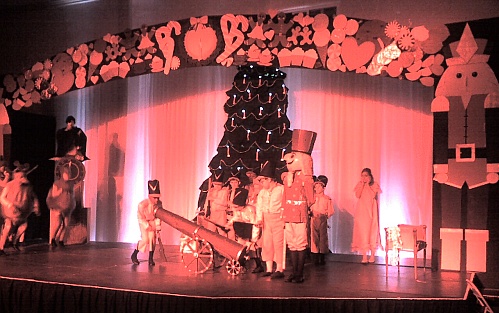 What's especially impressive about this production is that the performers range in age from the 7th and 8th grade leads down to the 1st grade gingerbread men. That they have put together such a well-executed performance is a tribute to the dedication and energy of the young actors and dancers. It's also a tribute to the creative team of teachers and parents who spent the semester directing and teaching choreography, designing costumes and sets, and to the parents (including my wife) and grandparents (including my mother-in-law) who spent the semester sewing those costumes (almost 100). (And a special thanks to another grandparent -- my mom -- whose babysitting made it possible for my wife to help as much as she has.)
Performing arts are an ACA specialty, and every year the high school puts on a full-scale Broadway musical. This year is the first for a major production involving the grammar and junior high grades. I wasn't sure what to expect, but the result is amazing.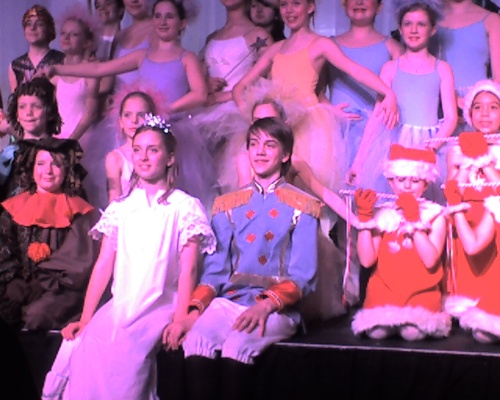 I may be biased. My 13-year-old son is the Nutcracker Prince and my nine-year-old daughter is a dancer in several scenes. I am as proud as can be of both of them.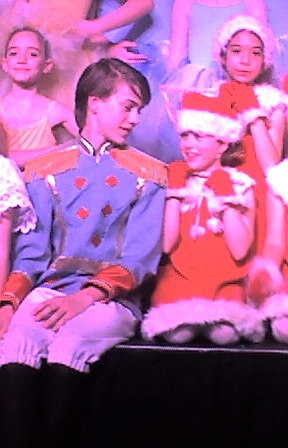 ACA's "Nutcracker" is a wonderful evening's entertainment. It's also an opportunity to get acquainted with a school that seeks to glorify God through excellence in all its pursuits, including the performing arts.
Low-quality cellphone pix by Michael Bates
MORE: After the jump, video from a segment on Fox 23 Daybreak from last Tuesday, featuring directors Gail Post and Dawn Redden, and five of the students performing the Russian Dance (in a smaller space than usual).