Boren named Blue Dog whip
Congratulations to Oklahoma 2nd District Congressman Dan Boren for being named whip of the 54-member Blue Dog Coalition, the congressional caucus for Democrats who claim to hold mainstream values.
Nevertheless, when the new Congress takes its first vote, Boren will, for the fourth time -- which is to say, at every opportunity -- vote for Nancy Pelosi to be Speaker of the House and for her far-left cronies to control key House committees.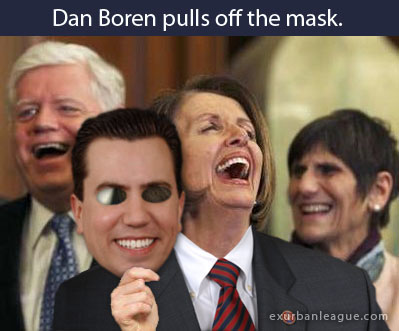 Thanks to the defeat of many of his colleagues, Boren's vote for Pelosi will be for naught.
0 TrackBacks
Listed below are links to blogs that reference this entry: Boren named Blue Dog whip.
TrackBack URL for this entry: http://www.batesline.com/cgi-bin/mt/mt-tb.cgi/5851