Fallin punts on Bartlett Jr investigation; official photo, part 2 of 30
I was not the least bit surprised at last Friday's announcement that Oklahoma Gov. Mary Fallin would not use her power to direct the Attorney General to investigate charges against Tulsa Mayor Dewey Bartlett Jr. Gov. Fallin is the play-it-safe type. (One indication of that during the general election campaign: The campaign's teleconference with conservative bloggers featured Q&A with two press aides, but not the candidate herself.)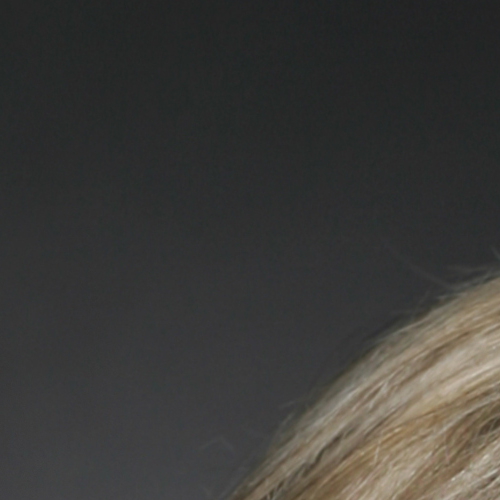 Okla. Gov. Mary Fallin, official portrait, Part 2 of 30
In her response to Tulsa City Councilor John Eagleton, Fallin scolded Tulsa leaders about the need to settle their disputes for the sake of economic development, even as she declined to do what is in her power to help them accomplish just that. If this dispute is " an obstacle to attracting new jobs to... the State of Oklahoma," then shouldn't a governor who promised to focus on jobs do what she can to eliminate this obstacle? Eagleton wrote Fallin precisely to ask her to move the problems with Tulsa Mayor Dewey Bartlett Jr toward resolution.
I don't know if Eagleton had this in mind when he wrote his letter to Gov. Fallin outlining Bartlett Jr's actions that warrant an Attorney General investigation, but I know Eagleton is a lifelong Presbyterian, and the idea of appealing disputes to a higher level of authority is deeply rooted in Presbyterianism, which in turn influenced the design of the American judicial system. In the Presbyterian form of government, if there's a dispute between the elders (the lay leadership of the congregation) and the pastor, it can be taken to the next level up -- the presbytery, a body made up of ministers and elders from churches throughout the area.
Taking the Mayor's alleged misdeeds to the Governor and the Attorney General is loosely analogous to appealing to presbytery. Theoretically it puts the dispute in the hands of officials who are somewhat removed from it. (Practically speaking, Bartlett Jr is much better known in statewide Republican circles than Eagleton, and Bartlett Jr was a $5,000 donor to Fallin's 2010 campaign for Governor.)
In her response, Gov. Fallin wrote, "Many, if not all, of your allegations involve violations of the Tulsa City Charter and Ordinances. I have been advised that Title 51 may only address potential state law violations." In fact, 51 O. S. 93 includes in its definition of official misconduct, "Any willful failure or neglect to diligently and faithfully perform any duty enjoined upon such officer by the laws of this state." It could be argued that, as all Oklahoma cities are creatures of the state, with powers defined and circumscribed by the Constitution and statutes of Oklahoma, an officer's failure to perform the duties required by a city's charter and ordinances constitutes a failure to perform the duties enjoined by the state's laws.
MORE: Mike Easterling of Urban Tulsa Weekly spoke to John Eagleton, several of his council colleagues, and GOP state chairman Matt Pinnell about Eagleton's motivations in pursuing the ouster of Bartlett Jr.
Eagleton, a Tulsa native and Oral Roberts University law school graduate, said there shouldn't be any doubt about why he's pursuing this course of action.

"The motivation is derived exclusively from the oath I took when I was sworn in to be a city councilor," he said. "If I had not taken that oath, I would not be doing this now. But I promised to defend the city charter, the city ordinances, the Constitution of Oklahoma, the statutes of Oklahoma, the Constitution of the U.S., the statutes of the U.S. against all comers. That includes elected officials who are not behaving in accordance with their oath of office. It breaks my heart to be on this evolution."...

"As I evolved in thought to reach the conclusions I've reached, it was really quite painful to realize that I was going to be going out on this and realize that there would be a collateral attack," he said. "Mistreating the messenger is always easier than defending the actions of the mayor. And I knew that I would be piñata-ed someway."...

[Oklahoma Republican Party Chairman Matt] Pinnell was careful to indicate he doesn't blame Eagleton for stirring up trouble.

"He's doing what he thinks is right, whether people agree with him or not," Pinnell said. "I respect him for that."...

"I think he's a good man. I don't have an issue with Councilor Eagleton," said District 4 Democrat Maria Barnes, who got to know Eagleton when they were both elected to the council in 2006. She described Eagleton as a very serious person and said she likes the fact that she always knows where she stands with him -- even if it's on the opposite side of an issue, as has often been the case.

[District 2 Republican Councilor Rick] Westcott shares that assessment.

"There's no guile in John Eagleton," he said. "He is what he is. Like him or not, there's no gray area in John Eagleton's personality, and I mean that as a compliment. He is what you see."...

When he first got to know Eagleton, [District 9 Republican Councilor G.T.] Bynum said, he developed the impression that he was bombastic, very certain of his views and fond of using a flamboyant approach to conveying them.

"What's changed over time is I've developed an appreciation for the kind of thought that goes into those beliefs," Bynum said, though he noted that many people who don't know Eagleton well probably view him inaccurately as a shoot-from-the-hip type.

"I'm a great admirer of Winston Churchill, and I can't help but think that serving on a legislative body with Winston Churchill was a lot like serving with John Eagleton," he said....

I've known John Eagleton for close to 10 years, and my impressions of John line up with those of his colleagues. There is no hidden agenda with John Eagleton. He is pursuing ouster -- a complicated process with a low probability of success -- because he feels it is his duty as a city official.
STILL MORE: Gov. Mary Fallin's reply to Councilor John Eagleton:
March 11, 2011 Mr. John Eagleton 175 East 2nd Street, 4th Floor Tulsa, Oklahoma 74103

Dear Councilman Eagleton:

I received your letter and supporting documentation wherein you requested me to direct the Attorney General to investigate various issues pursuant to 51 O.S. Sections 91 et seq.

After reviewing the materials you provided and consulting with my legal staff, I have decided not to exercise my power under Title 51. Many, if not all, of your allegations involve violations of the Tulsa City Charter and Ordinances. I have been advised that Title 51 may only address potential state law violations.

That being said, these local issues should be resolved locally. The constant discord and conflict between the City Council and the Mayor's Office are a clear impediment to the day-to-day business of governance and an obstacle to attracting new jobs to the City of Tulsa and the State of Oklahoma. No one is well-served by an environment where a city's elected officials refuse to work together to address the very real needs of their constituents. It is my sincere hope that both the Mayor and the City Council work out their differences and move forward with a renewed focus on the people's business.

Sincerely,

Mary Fallin