Nancy Rothman: Where did all the money go?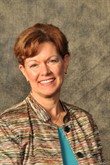 On July 17, 2011, the Tulsa World ran a story on the 2003 appeals court ruling that levied attorney's fees on Tulsa City Council District 2 candidate Nancy Rothman because of her contemptible attempts to alienate her sons from their father and to smear her ex-husband's reputation.
(The story ran four days after the BatesLine story on the district and appeals court determinations that Nancy Rothman had plotted to have child pornography planted on her ex-husband in order to eliminate his visitation rights entirely.)
The World story reported Rothman's comments about her financial problems:
She also told the World that the handful of financial issues that she has had - including her 2006 bankruptcy, the 2005 foreclosure on her home and a 2001 tax lien that was later released - were related to her divorce.
BatesLine research into District Court records, Bankruptcy Court filings, and County Clerk records involving the home Nancy Rothman lost in foreclosure reveal large amounts of credit card debt and an ever-increasing amount borrowed against the growing value of the home she won in the divorce.
In an October 26, 2001, hearing to determine whether Nancy Rothman would be required to pay attorney fees to her ex-husband, John Rothman, for the contempt and custody trial involving her involvement in a plot to plant child pornography on her husband, John Rothman's attorney Russell Carson quantified the divorce award to Nancy Rothman:
Now, Your Honor, the September 10th, 1999 decree awarded Mrs. Rothman approximately $1.2 million in both real and physical assets. The Vanguard account was in excess of 400,000. The home, according to Mrs. Rothman's own appraisal, was 650,000. The furnishings approximately 60,000. She's got an alimony judgment of $227,000. That's $1,387,000. She has the means and the ability to pay a judgment for attorney fees in a case where every dime of attorney fees incurred on behalf of my client were incurred because of her conduct and no other.
In her June 13, 2006, bankruptcy filing, downloaded today from the uscourts.gov website, Nancy Rothman listed assets of $918,375 (including the home she won in the divorce, valued at $900,000) and liabilities of $1,030,932.35 including
$850,000.00 first mortgage,
$40,000.00 second mortgage,
$35,904.46 in judicial liens,
$80,967.66 owed on seven credit cards,
$10,080.00 owed in child support,
$10,083.14 owed to the IRS from 2000.
In a mere seven years, including nearly five years living on her own without custody of her children, these records suggest that Nancy Rothman went from at least $1,259,850 in the black to $112,557.35 in the red, a drop of over $1.3 million. (In that $1,259,850 figure, the $127,150 mortgage filed in August 1998 has been deducted from the appraised value quoted by Carson above.)
Online county clerk records point to repeated refinancing of the home for ever-larger mortgages.
The 5,423 sq. ft. home on the northwest corner of 27th St. and Zunis Ave. was purchased by John and Nancy Rothman on November 17, 1995, for $530,000 and mortgaged for 80% of its value. The mortgage release was filed on February 25, 1998, apparently leaving the house free and clear at that point.
On March 20, 1998, the deed was transferred to a trust, listed as Nancy Troub Rothman, Trustee, and John D Rothman, Trustee. On August 21, 1998, the house was mortgaged to Harry Mtg Co for $127,150. John Rothman filed for divorce on October 19, 1998.
The divorce was final and a quit claim deed filed on September 10, 1999, leaving Nancy Rothman's trust as the sole owner. At this point, county clerk records appear to indicate that the 1998 $127,150 mortgage was the only secured debt against the property.
In the subsequent five years, another eight mortgages were filed against the property:
December 12, 2000: Wells Fargo Fin Okla Inc, $53.827.47
September 27, 2001: Popular Fin Services LLC, $350,000.00, followed on October 8, 2001, by a release of the Wells Fargo mortgage.
March 19, 2002: Federal Bankcentre, $250,475.09, followed by the June 13, 2002: Release of the 1998 mortgage.
March 31, 2003: Indymac Bk, $637,500.00, followed on April 21 and 28 by releases of the 2001 and 2002 mortgages.
October 29, 2003: Long Beach Mtg Co., $712,000.00.
November 13, 2003: Cit Groupp Consumer Finance Inc, $46,500.00, followed on November 24, 2003 by release of the 2003 Indymac mortgage.
June 29, 2004: MERS Inc, two mortgages totaling $841,500.00, followed on September 1 and 27, 2004 by releases of the two fall 2003 mortgages.
Taking into consideration the delay involved in releasing a mortgage following a refinance, the total mortgaged amount appears in County Clerk records to have jumped in six distinct leaps, the largest being nearly $400,000:
September 10, 1999: $127,150.00
December 12, 2000: $180,977.47
October 8, 2001: $477,150.00
June 13, 2002: $600,475.09
April 28, 2003: $637,500.00
November 24, 2003: $758,500.00
September 27, 2004: $841,500.00
The divorce decree ordered John Rothman to pay Nancy Rothman alimony of $6,500 per month for 35 months, for a total of $227,500, child support of $2,250 per month until the children reached the age of 18 and graduated from high school, private school tuition and books for the two children of up to $15,000 per year, and all medical and dental insurance and expenses for the children.
Two obligations were imposed by the court on Nancy Rothman following the 2001 decision that found her guilty of contempt of court and gave her ex-husband custody of the children: $140 per month child support and $70,376 in attorney's fees and costs. At the time that the court awarded attorney's fees (December 7, 2001), the court found that Nancy Rothman had a gross monthly income of $8,500.
1 TrackBacks
Karl Ahlgren's vocation is taking money from political special interests in exchange for smearing people who are obstacles to the special interests's goals. He's done it again today, with a mail piece on behalf of Tom Mansur smearing Steven Roemerman. ... Read More