Old, rich Republican lawyers and developers for Ken Brune
Democrat Ken Brune sent out a mailer to Republican voters in Tulsa District 4 with a list of 74 "Republicans for Ken Brune (1 MB PDF)."
Ken Brune seems to be liked only by an elite and elderly class of Republicans.
A BatesLine analysis of the 74 names, using voter registration and county assessor records, shows that 67 of them live south of 21st Street in the Money Belt precincts that were recently moved from District 9 to District 4, 4 live north of 21st Street in the district, and 3 don't live in District 4 at all.
Median age of the names on the list is 66. The youngest, former City Councilor Eric Gomez (who threatened to sue his constituents), is 42. Only four of the 74 are under a half-century old.

The median value (as assigned by the Tulsa County Assessor) of the homes where they reside is $392,450, and the median home size is 3,473 sq. ft. Only six people on the list live in homes worth less than $200,000. (The median sales price for Tulsa is $135,000.)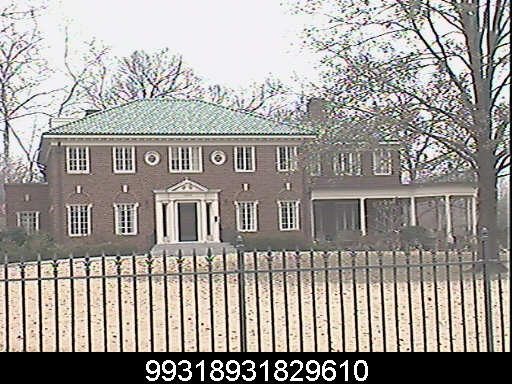 The list of Brune fans includes John Brock, leader of Save Our Tulsa, who believes that City Councilors should be seen and not heard; Joe Westervelt, a developer and former TMAPC chairman who believes citizens should not be heard and historic neighborhoods should not be protected; Frederic Dorwart, the BOK attorney, George Kaiser Family Foundation trustee who pushed through the legally-dubious ballpark assessment scheme; Bob Poe, the highway construction hothead and 2004 Tulsa Metro Chamber chairman, famed for his divisive and embarrassing rants against city councilors and state legislators (Poe was a Democrat as recently as 2009); and Gomez, who decided his constituents didn't need to know about a massive residential facility for the long-term homeless being planned for their neighborhood, then threatened to sue a constituent who complained about it.
What kind of Republican supports Ken Brune? The kind that doesn't want to protect our beautiful older neighborhoods. The kind that wants the council to be a silent rubber stamp. The kind that would rather tear apart the city charter than cooperate and compromise with city councilors who have different priorities. The kind that is well insulated by his wealth from the daily concerns that affect most Tulsans. The kind that wants higher taxes and more corporate welfare. The Cockroach Caucus type of Republican.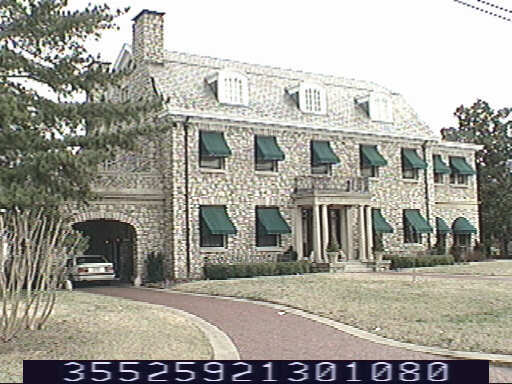 As I wrote about the Cockroach Caucus back before the primary:
A small group of wealthy Tulsans want total control of city government. They don't want thoughtful citizens on the City Council who will ask direct questions or who will stand firm against special-interest manipulation. They want a City Council full of well-trained monkeys who will vote on command. They exist under various names -- TulsaBizPac, Coalition for Responsible Government, Tulsans for Better Government, Save Our Tulsa -- I call them the Cockroach Caucus. They've used unsubstantiated claims of "bickering" and "ward politics" to discredit the councilors we've elected to represent us.

These are the people, the Cockroach Caucus, who created a year of turmoil with their 2004-2005 attempt to recall two city councilors over policy differences. For all the whining and complaining they do about "Council bickering," they dragged the city through a divisive year of attacks and smears, all because they didn't like the results of an election, and they refused to work harmoniously with the councilors that the people of Tulsa had elected.

These are the people who led us into the Great Plains Airlines mess. They promised us openly that the taxpayers were at no financial risk, while they were secretly promising financiers that the taxpayers would pick up the tab if their wacky airline idea failed. It failed, state taxpayers coughed up $30 million in transferable tax credits with nothing to show for it, and Tulsa taxpayers got saddled with $7.1 million, which we're paying for with higher property taxes.

These are the Midtown Money Belt people who don't like the councilors that east and west and south and north Tulsa elect to represent our interests at City Hall. Middle-class and working-class Tulsans want more cops on the beat, city pools that open in the summer, streets that don't tear our cars to pieces, zoning that protects our neighborhoods against shoddy redevelopment, and economic policies that attract and keep growing businesses. The Midtown Money Belt types want taxpayers to subsidize their entertainment -- islands in the river, expensive concerts at the arena, WNBA. They want us to subsidize the success of their investments in suburban real estate, at the expense of growth within the city limits to help fund public safety and infrastructure.

So because they don't like the fact that the rest of us elect councilors focused on efficient basic city services, these people propose charter changes to dilute geographical representation on the City Council. They yearn for the days when you could drive a golf ball from the Mayor's midtown backyard into the yards of the other city commissioners. They want to pack the council with at-large councilors who have to be wealthy enough to afford a city-wide race or beholden to those who are.

That's the kind of Republican that backs Ken Brune.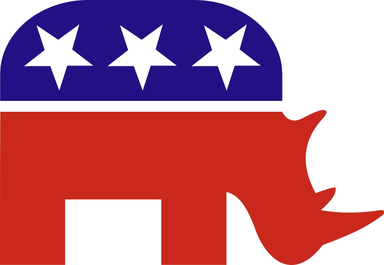 The Brune mailer makes a preposterous claim: "Partisan politics have hampered real progress for our great city." I can't think of a single example of national party affiliation being relevant to a major city government dispute. The divisions that have hurt us are those caused by the rich, old Money Belt coots of both parties who won't work cooperatively with the rest of the city.
When I was the Republican nominee for District 4 City Council, my opponent put out a robocall the day before the election. It was Scott Petty (also on Brune's list as Robert S. Petty), speaking on behalf of "Republicans for Tom Baker."
It was the same bunch then as now. They don't want a bright, independent, creative, and courageous man like Republican Blake Ewing on the City Council. They want a submissive milquetoast like Democrat Ken Brune.
This conservative Republican is proud to support my fellow Republican Blake Ewing for District 4 City Council.
---
Red-white-and-blue RINO logo courtesy the conservative blog with the tongue-in-cheek name AngryWhiteDude.com