Guest opinion: Santorum sincere, straightforward
I'm still working on my comprehensive report of Republican presidential candidate Rick Santorum's speech at Oral Roberts University. In the meantime, I'm pleased to introduce a new contributor to BatesLine, who provides her own concise and insightful perspective on Santorum's visit to Tulsa. (I'm especially pleased to have a contributor who needs no editing whatsoever.)
Santorum sincere, straightforward
by Katherine Bates, apprentice pundit
Special to BatesLine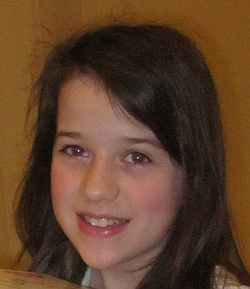 Authentic. Sincere. Straightforward. People who heard Rick Santorum speak at the Mabee Center on February 9, 2012 used all of these words. During his short speech, he captivated listeners, and received over ten standing ovations. He could hardly get more than a sentence out without the audience applauding. He spoke clearly, and he conveyed his points very well. Santorum is an amazing speaker, and doesn't avoid talking about certain issues or topics like most candidates.
One thing that stood out was his speech on equality, and that our rights are endowed by our CREATOR, and not by the government. So should the government be able to take away our right to choose our doctors, and our health insurance, and our medications? His answer? No, absolutely not!
Another topic Santorum spoke about was Affordable Energy. With gas prices today, this topic appealed to everyone.
At the end of his speech, he answered questions for ORU students. He delivered his answers well, and was patient with each of them. Though other candidates might have cowered away from these topics, Santorum had an immediate and firm answer as each question was thrown at him. In my opinion, we need someone like Santorum, who had his values straight from the beginning, for the next president of the United States.
Katherine Bates, 11, is a Tulsa-based writer, the author and illustrator of The Toads' Spring Fling, a children's story book, and Katrina, a science fiction short story. She has studied writing with Tulsa-based author Gina Conroy at Augustine Christian Academy and the Institute for Excellence in Writing through the Classical Conversations homeschool program. She is a member of the Tulsa County Impact 4-H Club.

Photo by Bland Bridenstine