Democrats behaving badly and their enablers: Georgia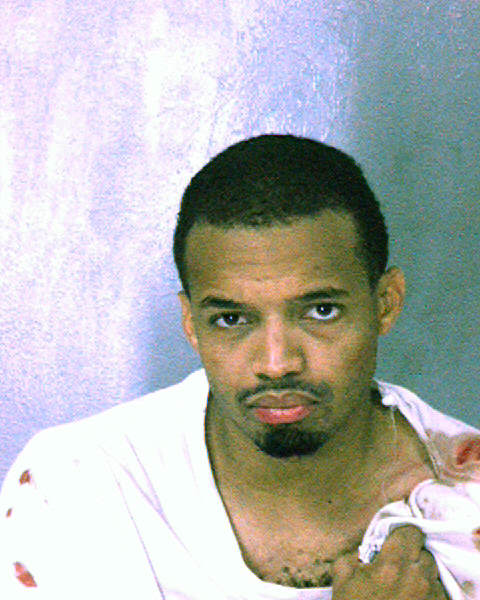 Normally, I wouldn't post about Democrat Party politics in Georgia, but there are some interesting similarities to the recent allegations about former Oklahoma Democrat Party chairman and former North Carolina Democrat Party executive director Jay Parmley.
Consider this as a possible pattern: A senior Democrat state party staffer gets caught in some sort of particularly nasty legal trouble, something that reflects very negatively on his character, on the party, and on the judgment of the party leaders who hired him, but instead of giving him the heave-ho, party leaders and donors help with the cover up, including spreading a bit of money around. Maybe they even find him a nice gig somewhere else. The parallels aren't perfect in each of these cases, but there seem to be some resemblances. And it raises the question: Why would party leaders and donors find it worthwhile to spend money and take the risk to protect such a malefactor?
The latest situation: It appears to be the case that the political director of the Georgia Democratic Party, Ali Rashad Richey, has a long history of arrests and jail time, as recently as 2010, when it appears that he spent nearly a month in the DeKalb County Jail, the result of a probation violation from an earlier offence. At the same time, Richey was being paid $4,000 a month by the Gail Buckner for Georgia Secretary of State campaign. Buckner was a long-time state representative, was the Democrat nominee for Secretary of State in 2006 but lost the general election, won a state senate seat in 2008, and ran for Secretary of State again in 2010, losing the nomination in a runoff.
Andre Walker Georgia Politics Unfiltered began writing about this story about a week ago, reporting that Richey had been arrested 12 times in Fulton and DeKalb County, going back to 1998. But Walker provided no links or specifics to back up the claims he was making.
Blogger Nice Deb began doing some digging and came up with the specifics, which she documents in her story about Georgia Democratic Party Political Director Rashad Richey.
I did some digging, too, and found a positive link between Rashad Richey the political operative and the Ali Rashad Richey named in these court records. (*See NOTE at end of this entry regarding the word "recidivist.") The address listed on that 2010 jail booking record is a house at 1834 Carla Drive, Morrow, Clayton County, Georgia.
The house is owned by Gail Buckner (go here to search the county land records), and it's the same address listed on the Buckner campaign's 1st quarter 2010 expenditure report, as the address of "Raschad Richey," paid $4,000 on January 29, February 26, and March 26, 2010, for "campaign work." It was also listed as her "district office" during her stint as state senator.
(Note: A free login here is required to view DeKalb County arrest records, such as the above link.)
The same address was used by Richey to register Democracy In, LLC on March 3, 2010, just two days after the release date in the above-mentioned DeKalb County arrest record.
Thinking through the long list of Oklahoma Republican Party chairmen, vice chairmen, and staffers I've dealt with over the years, I don't think any of them had more than a speeding ticket, much less a long rap sheet. And I can't think of any candidate who'd have been willing to pay a political consultant for cooling his heels for a month in the pokey.
MORE: Warner Todd Huston comments:
For some unknown reason, the state Democrat Party of Georgia's Political Director, one Ali Rashad Richey, is a man with a long arrest record and no one seems the last bit worried about it in the Peach State -- neither politicians nor the media. This man's arrests are for such offenses as burglary, assault, battery, driving offenses, and violation of probation. In fact he's been arrested at least 12 times in the last decade.

Are Georgia Democrats so used to convicted criminals in their midst that no one cares about this?
Photo at top from the DeKalb County website
NOTE: In the original version of this entry, I used the phrase "Ali Rashad Richey the recidivist" as an alliterative allusion to the fact that Richey had been arrested numerous times, as documented by DeKalb County jail records noted above. I am led to understand that in certain jurisdictions the term "recidivist" has a technical meaning that applies only to those convicted of felonies. This was NOT my understanding of the word when I used it, and it was NOT my intention to imply that Richey had been convicted of or charged with any felony offense. The term "recidivism" is not defined in Oklahoma law as far as I have been able to determine, and it is mentioned a few times in Oklahoma statutes as an undesirable phenomenon to be measured and deterred, referring generically to violating the law after some previous violation. To avoid any misunderstanding, I have replaced the word "recidivist" with a phrase less likely to cause confusion.