"All That Tax"
From the grooveyard of forgotten favorites, here's a song from the summer of 2003 and the run-up to the Vision 2025 sales tax vote, a parody of "All That Jazz," written and sung by then-KFAQ morning show sidekick Gwen Freeman, with patter from morning show host Michael DelGiorno. I came across it tonight while looking for something else, but it was a timely find; since an entirely new set of Tulsa County Commissioners is talking about increasing or extending the Vision 2025 sales tax, even though the original tax still has four more years to run. Click the picture to listen.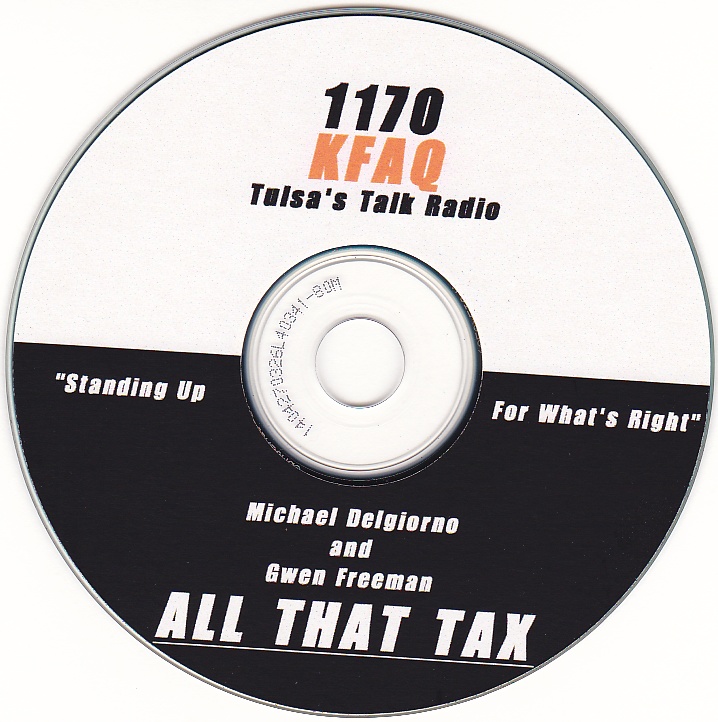 "Feasibility, schmeasibility! We don't need no stinkin' study!"
0 TrackBacks
Listed below are links to blogs that reference this entry: "All That Tax".
TrackBack URL for this entry: http://www.batesline.com/cgi-bin/mt/mt-tb.cgi/6461