Johnny Gimble's swinging fiddle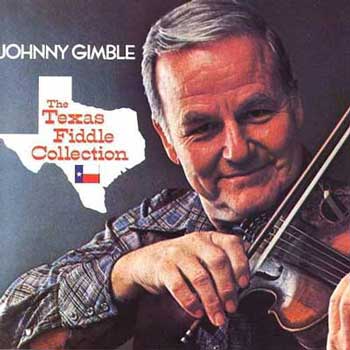 I thought I read some sad news about legendary western swing fiddler Johnny Gimble tonight, and I'm hoping I imagined seeing it. I'll hold off on publishing what I thought I read until I can confirm it, but in the meantime please remember Johnny and his family in your prayers, and please enjoy the following tribute to this great musician.
Johnny Gimble's big break came in 1949 when he was hired to play for Bob Wills and His Texas Playboys. After a few years playing professionally, he became a barber, playing as a sideline until 1968, when he moved to Nashville to become a studio musician. Gimble appeared on several of Bob Wills's recordings for Kapp Records. Some of the best cuts from that period were collected by MCA on The Best of Bob Wills, which includes a version of "Milk Cow Blues" with no vocal except Johnny Gimble scat-singing along with his fiddle solo.
Gimble was one of the six Texas Playboys who performed on Merle Haggard's tribute to Bob Wills, and Bob Wills picked Gimble and Keith Coleman to play fiddle on the 1973 album that would become known as "For the Last Time."
Even if you're not a western swing fan, you may have heard Johnny Gimble as a guest on "A Prairie Home Companion." Gimble is also a virtuoso on the mandolin, and there are some wonderful videos circulating of an "Austin City Limits" episode featuring Johnny Gimble, Tiny Moore, and Jethro Burns on mandolin, David Grisman on drums, and Eldon Shamblin on rhythm guitar.
Here is a biographical documentary from 1981, with a lot of great music, including several songs filmed at the Caravan Ballroom in Tulsa, where the house band included Eldon Shamblin, Billy Dozier, Glen "Blub" Rhees, and a trumpeter who looks like a very young Mike Bennett. (And I'm kicking my 17 year old self, wondering why I didn't make it down to the Caravan.) You'll also get to hear Johnny play mandolin and sing, backed by steel guitarist (and Texas Playboy) Maurice Anderson, and singing with Ray Benson and Asleep at the Wheel. The film includes some cuts that you'll find on his 1981 album, "The Texas Fiddle Collection," which every fan of fiddle music and western swing should own.
MORE:
Johnny Gimble 2007 interview with British western swing aficionado Graham Lees
Johnny Gimble newspaper interview from 2010
Bob Wills Radio, an amazing collection of interviews with western swing musicians, has a two part interview of Johnny Gimble by Stacy Phillips. Here's a transcript of an excerpt and direct links to the audio:
Johnny Gimble on Bob Wills Radio, part 1
Johnny Gimble on Bob Wills Radio, part 2
0 TrackBacks
Listed below are links to blogs that reference this entry: Johnny Gimble's swinging fiddle.
TrackBack URL for this entry: http://www.batesline.com/cgi-bin/mt/mt-tb.cgi/6783