Jason Carini for Rogers County Treasurer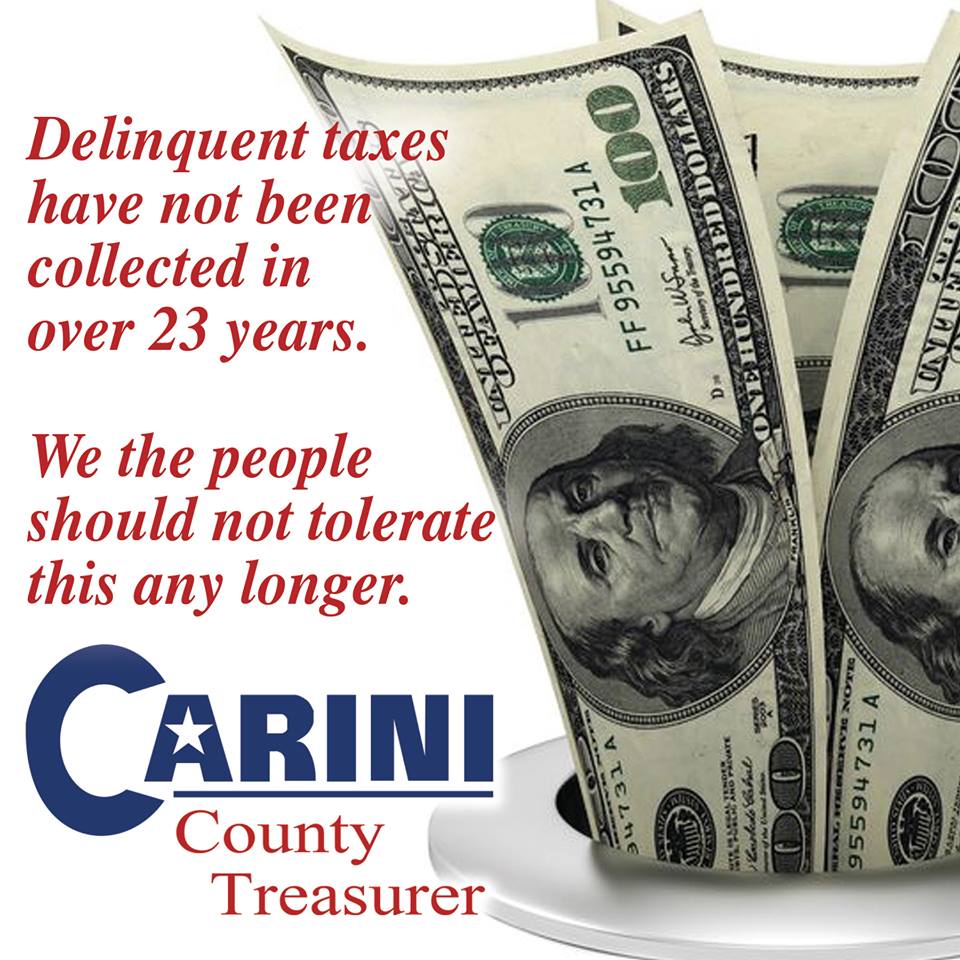 I don't often comment on other jurisdictions, but this is a race worthy of note, and the best candidate is someone I've known personally for many years, someone I can endorse with unqualified enthusiasm. I urge my Rogers County readers to vote for Jason Carini as County Treasurer on June 24, 2014. The race will be settled in the Republican primary.
The Carini family has been a part of our church family for many years, and we've seen firsthand the deep roots of Jason Carini's conservative principles, Christian faith, and interest in public policy. Jason has a degree in public policy from Patrick Henry College and played a key role in Tom Coburn's first race for U. S. Senate in 2004. Jason and I have had many after-church chats about politics and government -- not just the latest developments, but also about the bigger picture and the long run.
But Jason Carini also knows there's more to life than politics. About five years ago he established a small business, Green Country Mowing and Landscaping. He and his wife Jessica own a home in Catoosa, where Jason grew up, and they have a two-year-old daughter and a newborn son.
Carini has grown his business to six employees, debt-free and with a high customer retention rate. Carini understands that diligent and courteous service are what bring customers back and keep them from leaving for a competitor. You have to pay attention to detail, and you have to follow through on your commitments. That understanding is often absent from government offices, where the "customer" has nowhere else to go. Rogers County residents need Carini's service-oriented attitude, honed in the private sector, in the County Treasurer's office.
Jason Carini would have been happy to stay in the private sector, but when an incompetent incumbent failed to draw a challenger, Carini answered the call.
At a May 29, 2014, candidate forum, incumbent Rogers County Treasurer Cathy Pinkerton-Baker admitted that, in her 23 years in office, she has never issued warrants to collect delinquent taxes. I'm no fan of high taxes, but the county treasurer's job isn't to decide whether a tax is appropriate or at the right level. The treasurer's job is to collect taxes owed and to take certain legally required steps if taxes are not paid in a timely manner. It hurts law-abiding taxpayers if other taxpayers face no penalties for failure to pay.
A county treasurer also has an obligation to maintain diligent control over funds and data. The State Auditor's annual reports and county audits have called out Pinkerton-Baker for failing to ensure that every financial transaction has proper oversight, for failing to plan for data recovery after a disaster, and for failing to enforce sound data security procedures, and for making personal use of county property.
In her response to deficiencies identified in the just-released audit covering Fiscal Year 2012-2013, Pinkerton-Baker claims that she is addressing each issue, but there's no way to know for sure until the next audit is released next year.
Rogers County is one of Oklahoma's fastest growing counties. Since incumbent Rogers County Treasurer Cathy Pinkerton-Baker was first elected in 1990, the population has grown from 55,170 to an estimated 89,044 last year, from 10th place to 6th place. The population will likely pass 100,000 in this decade. Once mainly populated by residents of small towns and acreages, the county has sprouted suburban subdivisions filled with Tulsa commuters. Citizens have a rightful expectation that government officials will be professional. The sloppy, good-ol'-boy approach to government is no longer acceptable (not that it ever was).
As Rogers County has grown, its voter profile has changed as well. When incumbent Treasurer Cathy Pinkerton-Baker was first elected in 1990, Republicans were a tiny minority. As of January 2014, 51.6% of Rogers County voters are registered Republican. Apparently responding to the shift in the political winds, Pinkerton-Baker, daughter of a former Democratic Wagoner County Commissioner, switched parties from Democrat to Republican about a year ago. (Even liberal newspaper editor John Wylie has switched his registration, so he can have a vote in county races. Unsurprisingly, the recently Democratic editor has endorsed the recently Democratic treasurer for re-election.)
Rogers County has a choice between a principled conservative and a convenient convert, between a small businessman who will diligently follow the law and a career bureaucrat who has carelessly ignored the law for decades. Jason Carini is the right choice for Rogers County Treasurer.
MORE:
Courtesy Oklahoma Constitution reporter Theodore King, here are audio clips of the Rogers County Treasurer candidates at the May 29, 2014, candidate forum. (He did not have audio of the opening statements, but all other answers and statements by the treasurer candidates are linked below.)
"When did you become a Republican?" Pinkerton-Baker said she became a Republican only a year ago. Carini registered Republican when he turned 18.
"What experience outside of your current role will help you fulfill your role as County Treasurer?" Pinkerton-Baker mentioned service on legislative committees and involvement in the Round-Up Club. Carini discussed his five years of experience serving customers as a small-business owner. Carini also pointed out that prior to her 23 years as County Treasurer, Pinkerton-Baker worked in government for an additional 13 years.
"What are your plans for addressing the State Auditor's findings concerning internal controls and segregation of duties?" Carini noted that this is not a one-time finding, but it has been repeated year after year. Rogers County has the size to assign sufficient personnel to properly segregate duties. Pinkerton-Baker excused her county because 74 other counties don't comply.
"What can the treasurer's office do to help increase county funding sources?" Pinkerton-Baker acknowledged that she had not issued tax warrants during her 23 years in office. Carini pointed out that, in previous last seven years alone, uncollected taxes totaled roughly $1.5 million.
Closing statements from Carini and Pinkerton-Baker.
MORE:
State Auditor reports for Fiscal Years 2010 through 2013:
2010 State Auditor's Report on Rogers County Treasurer's Office
2011 State Auditor's Report on Rogers County Treasurer's Office
2012 State Auditor's Report on Rogers County Treasurer's Office
2013 State Auditor's Report on Rogers County Treasurer's Office
FY 2010 Audit of Rogers County
FY 2011 Audit of Rogers County
FY 2012 Audit of Rogers County
FY 2013 Audit of Rogers County