Oklahoma's Common Core Four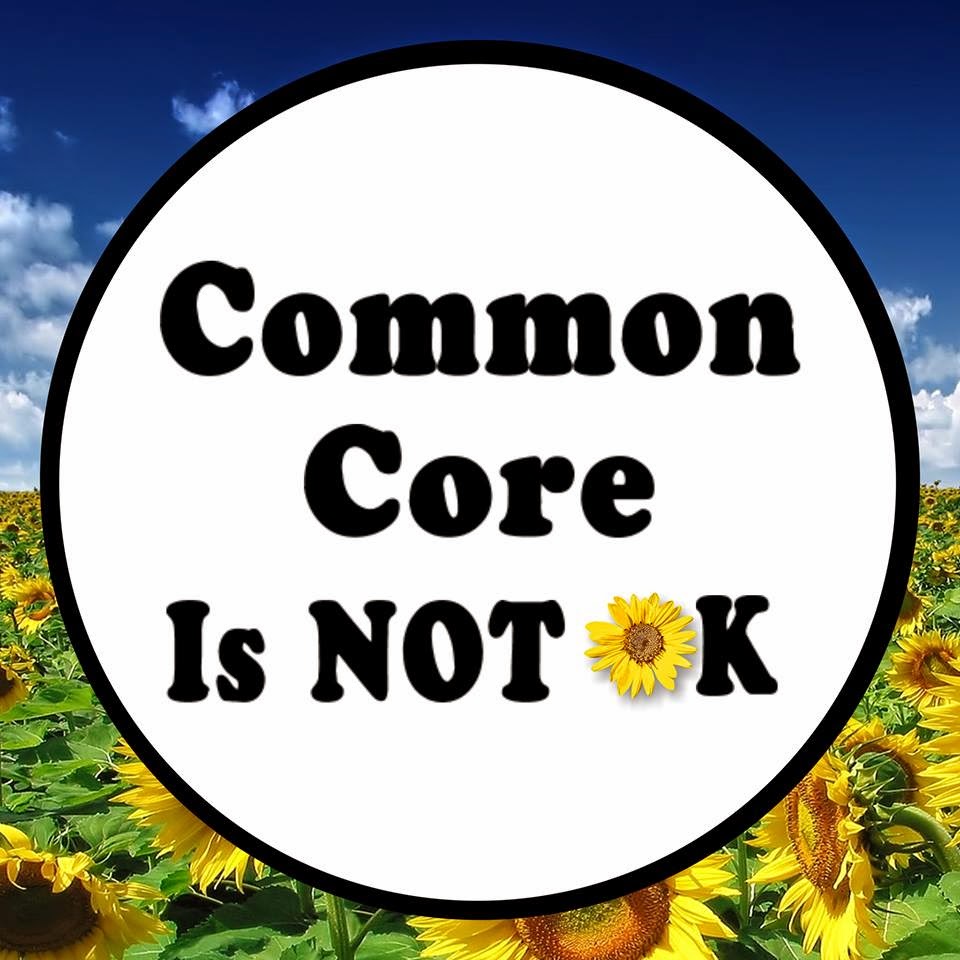 National Review has a wonderful history of the effort to pull Oklahoma out of the Common Core curriculum and the four women who spearheaded it.
[Jenni] White has spent the past four years telling Parent Teacher Organizations and anyone else who would listen that Oklahoma should not implement Common Core, the education standards that most of the country adopted in 2010.

She hasn't been working alone. "Our organization is made up of a board that just consists of four of us moms basically," White says, referring to her cohorts Julia Seay, Lynn Habluetzel, and Joy Collins. "We have bankrolled the whole thing out of our poor husbands' bank accounts."

Ask anyone in Oklahoma politics who they think led the successful fight to repeal Common Core -- Governor Mary Fallin signed the repeal into law on June 5 -- and they'll tell you that the story starts with this foursome. White served as the writer and spokeswoman for the group, which operates under the auspices of their LLC, Restore Oklahoma's Public Education (ROPE). Together, the women have spent the past four years talking to Republican-party leaders, attending conservative conferences, and lobbying state legislators. Most of all, though, they cultivated a grassroots political movement against Common Core that overcame a bipartisan coalition ranging from the Department of Education to the Chamber of Commerce. By May 2014, a poll conducted on behalf of a Republican candidate showed that 57 percent of likely primary voters held an unfavorable view of the standards while only 9 percent had a favorable view.

In short, the four moms fought the proverbial city hall and won. "Look at Eric Cantor, seriously," White suggested. "Some guy who had $300,000 beat him. You don't think that kind of thing is possible when people have had enough?"
To explain how states became willing to surrender control over their own curriculum, State Sen. Josh Brecheen drew an unusual analogy:
A rancher by trade, he compared the states that scrambled for federal funding to the feral hogs he has to bait and trap. "You get them dependent on a free handout long enough, and you can get them in that live trap," Brecheen told NRO. "What's happened to states is the same thing as what you would see in that scenario. We've been baited, and we've surrendered our freedom because of a free handout. And I think Oklahomans became aware of that, and that's why we've had success this session."
The article points out that Common Core wasn't just a danger to local control of public schools, but to private schools and homeschoolers as well:
They met with county Republican groups and tea-party organizations but found especially willing supporters among homeschoolers in the state. That might seem unusual, since homeschooled kids don't attend the public schools that would be governed by Common Core, but their involvement points to one result of combining model national standards with model national tests: The companies that write curricula modify their products to comply with Common Core.

"The options for homeschoolers have been greatly reduced," Brecheen says. "Ultimately, Common Core is a national market for services in education. It's a national marketplace. . . . When 45 states do one thing, then you no longer have experimentation with anything else."

Other interesting points in the story:
How massive parental opposition to the Reading Sufficiency Act spilled over into Common Core opposition.
How the initiative of these Oklahoma moms led to a Republican National Committee resolution against Common Core, through the work of Oklahoma RNC member Carolyn McLarty, and how that helped the lobbying effort at the State Capitol.
Speaker T. W. Shannon's role: Was his refusal to advance an anti-Common Core bill in 2013 tactical brilliance -- keeping a bill from getting killed before the support was strong enough to pass it -- or craven cowardice? (MORE: Here's Jenni White's account of Shannon's role and Shannon's reaction.)
Gov. Mary Fallin's refusal to meet with Common Core opponents and her superficial gesture.
How ROPE mobilized to ensure state senators heard their protests.
The legislative maneuvers required to get around roadblocks in the State Senate.
MORE:
Jenni White responds to U. S. Secretary of Education Arne Duncan's fulminations against Oklahoma's rejection of Common Core.
It's interesting how quickly the anti-Common Core forces, once vilified as "conspiracy theorists", "fearmongers" and "liars" have become vindicated since -- and by Duncan's own hand no less. Duncan's latest temper tantrum can't help but make it readily apparent to even the passing skeptic that there must be something to the legions of arguments connecting Common Core and federal overreach into public education....

Oklahoma -- and the other 49 states -- got along for hundreds of years without education via national standards offered as carrots for federal programming dollars. In fact, it wasn't until 1970 -- after the first real federal intervention into local public education (President Johnson's Elementary and Secondary Education Act) -- that America saw the beginning of the tremendous decline in public education we fight today.

In a personal blog post, Jenni White talks about State Superintendent candidate Joy Hofmeister and contrasts Hofmeister's response to ROPE's efforts against Common Core to that of incumbent Superintendent Janet Barresi:
No, Joy did not come out whaling away against Common Core when she began her campaign for superintendent. This frustrated many of our ROPE friends. I understand their perspective, but it's important to remember what perspective is and that there are frequently multiple views of the same issue. As I talked to Joy about Common Core, it became very clear she was not going to move the way a group wanted, she was going to continue researching until she could make the decision on her own. The implied hypocrisy in the statement "She was for it before she was against it" is completely ridiculous. I was an atheist at one point in my life. Now I am a follower of Jesus Christ. So, I can't grow into a relationship with the Lord? This argument is sound for anyone who considers themselves to be an educable individual on any issue at any level.

Our current superintendent has shown she is not educable. She knows what's right and by Hell or high water, she's going to do that/those thing/s.

That is not Joy. Joy will study, deliberate, debate and discuss before she comes to a conclusion. In my experience she's not going to be led around by the nose, or decide she has the only solution, she's going to work to find her true north and move in that direction.

And finally, Jenni White's perspective on State Superintendent Janet Barresi. White worked with her at the charter school Barresi founded, volunteered for the 2010 Barresi campaign, then ran into a brick wall trying to get a hearing from Barresi on Common Core. She explains why ROPE is calling for Barresi's defeat and why Barresi doesn't deserve conservative support.
0 TrackBacks
Listed below are links to blogs that reference this entry: Oklahoma's Common Core Four.
TrackBack URL for this entry: http://www.batesline.com/cgi-bin/mt/mt-tb.cgi/7240